Shopping for gifts in itself is a tough job but finding a gift for a seventeen-year-old girl can be harder. Seventeen is a tricky age, she will become an adult next year and usually, teenagers do not like to express themselves, so finding gifts that they will like can be a time-consuming thing.
This article will help you not only look for the gift but the buyer's guide, in the end, will also help you in the process of buying the gift.
Top Toys And Gift For 17-year-old Girl
1. FujiFilm Instax Mini 9 Instant Camera Set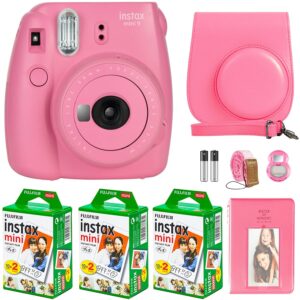 Pictures are always a great way to capture moments but nowadays revisiting pictures is not something you can do whenever you want to because all your pictures are stuck between screenshots, memes, and several other unnecessary things in the gallery of your phone. A teenager's phone is worse.
Your girl will turn 18 next year and she will have several first moments like getting her driver's license or going to vote. With this camera set by Fujifilm, she can capture all of these moments and instantly get a printed picture of her amazing moments. This camera comes in various color options for you to choose from and will be the perfect gift for her.
This camera set comes with a sheet pack that contains a total of sixty sheets and this bundle also contains a carrying case that is super cute and is matching with the camera color. It also has a selfie lens because everybody knows that girls these days love to take selfies. Other than that, a really good thing about this bundle is that it also contains a photo album and all the pictures that she clicks can be stored safely. The album slides are dustproof and will keep her photos free from damage.
This set is just perfect for travel as well because it comes with an adjustable strap to wear it like a sling. This camera can make every small occasion even more special than it was.
Features:
Polaroid camera.
Good quality lens.
Set includes a carrying case, sling strap, selfie lens, and photo album.
Pack of sixty sheets free with the pack.
2. Revlon ColorStay Looks Book Eyeshadow Palette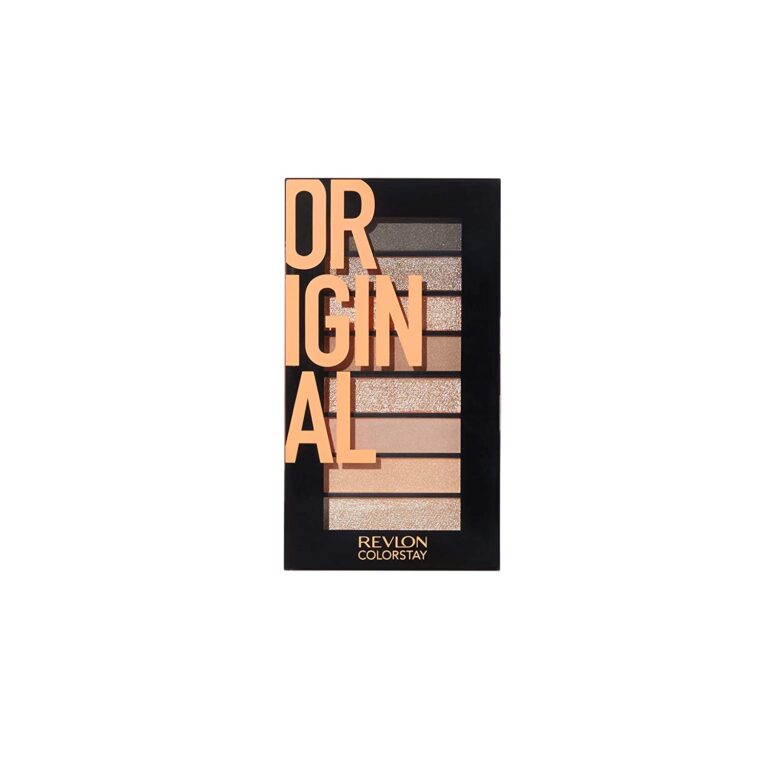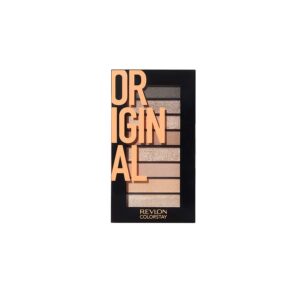 Almost every girl by the age of seventeen starts bonding with Makeup and what is better than getting her something she will be able to use and love. Next year your little one will become an adult and probably start going to college forgetting her this eyeshadow palette might be a really good gift. It has all the colors that a 17-year-old girl will need in her regular life.
Using this palette she can create looks from natural to smoky party shadow. This palette consists of 8 shades in total and all of them are precisely matched with each other to create the perfect combination of colors.
The texture of the pigment is amazing and super soft just like silk. A really good thing about this eyeshadow palette is that the color will stay for 24 hours without smudging or causing issues to the eye or the skin. Something that makes this palette stand out is that it contains nude, metallic, and shimmery shades all great for a teenage girl. The container of the shadow is very slim making it very compact for travel or keeping it in a bag for touch up.
Features:
Includes a total of eight shades.
Matte and metallic are both included.
A good quality pigment was used.
Ultra-slim for easy portability.
Silky texture.
Long-lasting color.
3. Vova Jewelry Box Organizer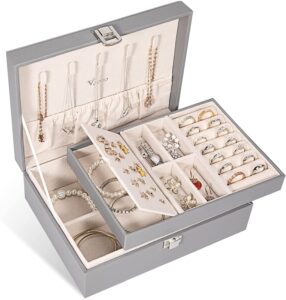 There is a saying that jewelry is a girl's best friend and now your little girl will enter the world of adulthood. This big step will make her more organized than she is today so getting her this jewelry box and organizer will save her a lot of time. This is the perfect gift if your girl loves wearing sparkling and delicate pieces of jewelry that need to be kept with care.
This jewelry box by Vova is a great option, it's completely dustproof and water-resistant so you don't have to worry about cleaning the box often. She can easily just use a wet cloth and clean the exterior of the box maintaining its beauty. The look of the box is very unique, made of leather, and lined with soft material from the inside, securing the safety of the delicate pieces. The box has two layers so she will have plenty of space to store her precious jewelry.
The construction of the box is very precise; it has separate spaces for all kinds of jewelry items. The lid of the box has uniquely designed hooks specially made to store items like necklaces and pendants safely. There are a total of 8 ring rolls so that small rings don't get lost in the box. It also has four compartments which are removable and can be used just the way she wants to.
The whole box is customizable, all compartments can be used according to preference, and a great part about this box is that you can see all the items that you store so you don't have to worry about her being late because she could not find a matching piece of jewelry to wear.
Features:
Customizable box.
Elegant looking.
Removable compartments.
Separate sections for different jewelry items.
Available in 8 beautiful color options.
Made of classy leather.
4. Birthday Gift Set Box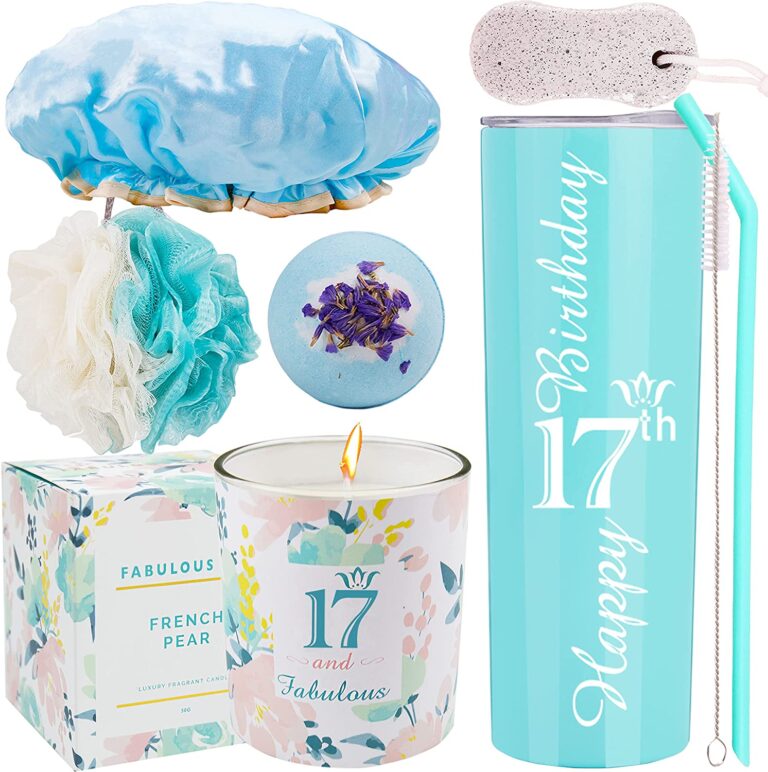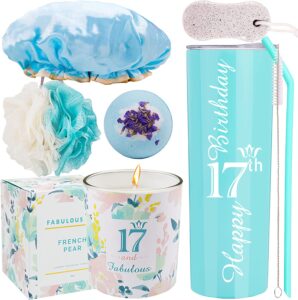 Every year your girl grows to be a new and better version of herself, this birthday you should make her feel special about herself by getting her a mini spa kit to relax her and get her to become free of stress. This set is just perfect for the seventeenth birthday, it contains a tumbler that says happy 17th birthday.
It is a hundred percent stainless steel and the lid that comes with the tumbler is spill-proof so she doesn't have to worry about any damage. A reusable straw comes with it and a straw cleaner is also given so that she can easily clean and use the straw again whenever needed.
The set also has a candle that says 17 and fabulous and it is made of French Pear. The candle will be great in enhancing the mood of your growing woman. In this set bath bombs are also included and they are made of lavender which will surely smell great and make her spa experience so much better.
Some other small things like a shower cap and a loofa are also there in the set. It comes in two beautiful colors, blue and purple, and both of them are amazing choices for a girl who is seventeen in age.
Features:
Value for money.
Unique design.
Good quality materials are used.
Two-color options.
Mini spa set.
5. Nirovien Women's Fleece Tunic Pullover Long Sherpa Dress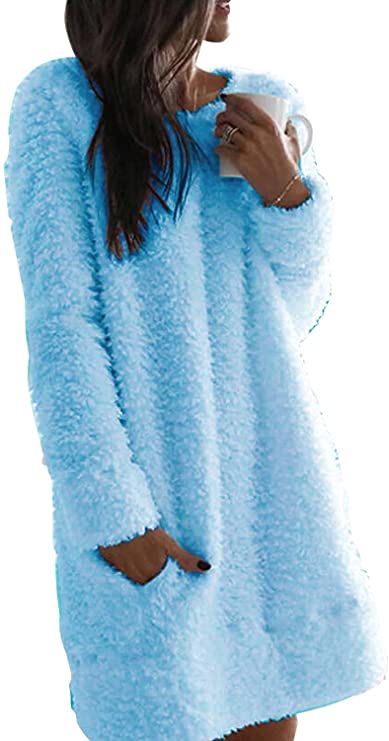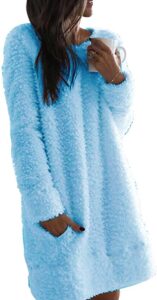 This might be your girl's last year of carelessness and laying around in the house doing nothing. So to make that last year special this Long Tunic Pullover will be a great way to show her that you want to give her some time and let her rest before she enters the outside world. This oversized sweatshirt is made of soft and comfortable material and aims to provide nothing but relief. It also has pockets for your girl to keep her phone. This pullover tunic dress is available in more than ten color options and the sizes go from small to double XL.
Features:
Made with Fleece.
Soft and comfortable coat with pockets.
Long and oversized dress shape.
Available in 10+ colors.
The pullover is available in all sizes S-XXL.
6. 17th Birthday Cherry Blossom Dandelion Jewelry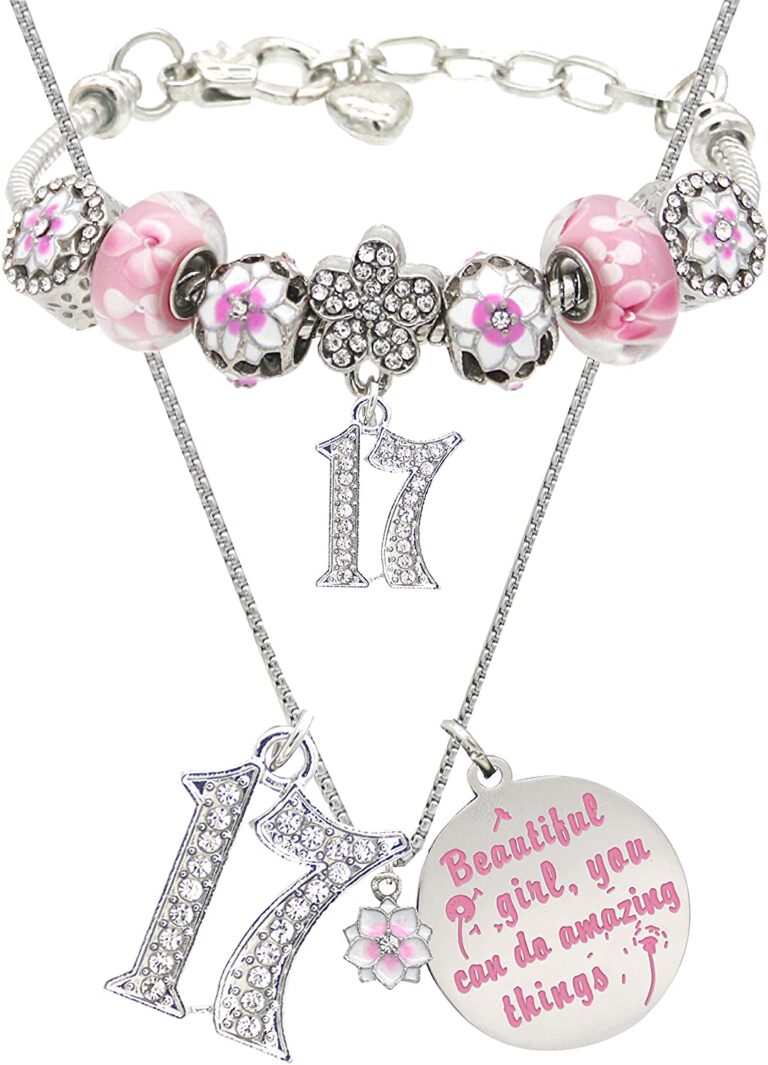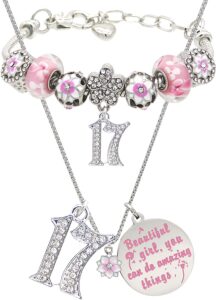 What is better than gifting her a piece of jewelry that she will remember and cherish for her whole life. This Cherry Blossom Dandelion Bracelet and Necklace are perfect for the 17th birthday gift.  In each of the jewelry pieces, the number seventeen is hanging making it look beautiful. The necklace also has a quote that says "beautiful girl you can do amazing things" it will surely keep your girl motivated throughout her year and later the memory of this necklace will keep her going without letting her give up.
This product is Amazon's choice and also a bestseller. The brand VeryMeryMakering is trustworthy and they are registered in the US office. Not only will this necklace and bracelet set look super cute and trendy but it will show people that now your girl is seventeen and make her embrace her beautiful age.
Features:
Good quality material was used in the manufacturing of jewelry items.
The sweet touch of cherry pink color with silver.
Number 17 pendant and bracelet charm.
7. Washable Temporary Hair Color Chalks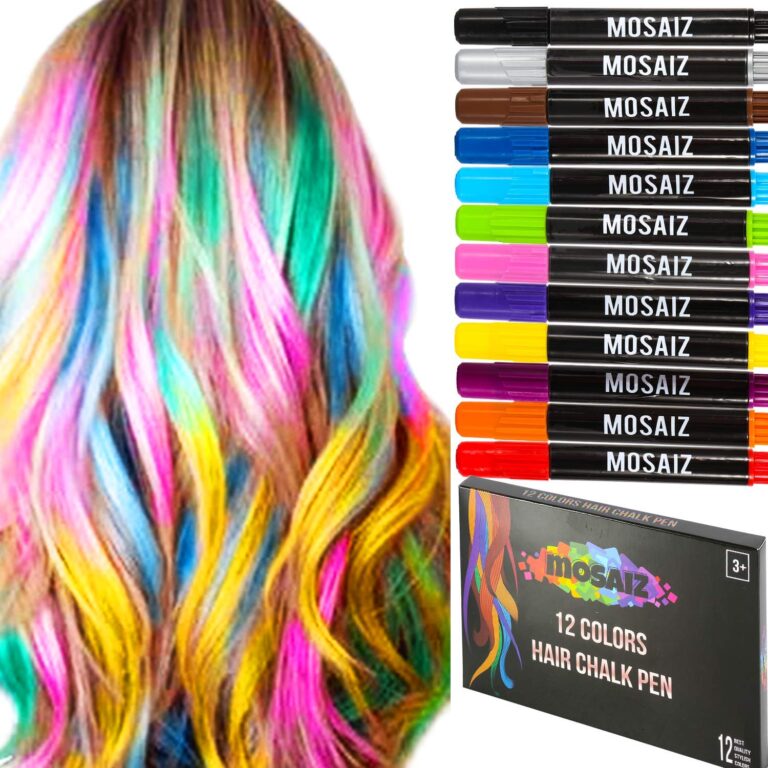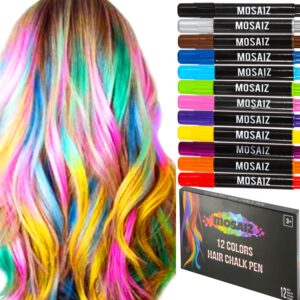 What is more trendy than colorful hair these days? Every teenager dreams of experimenting with different colors on their hair. I understand that you don't want to use bleach or any other chemical-based hair color to fulfill their wishes.
With this washable temporary hair color chalk set you can let them have fun with their hair without worrying about harming them. They can be rebellious and choose their color from 16 beautiful options to select from. All the chalks are made with material that is not toxic and does not contain alcohol.
A great thing about this set is that the chalks will work on all types of hair and all colors of hair. The application process is also super simple and there won't be any mess while putting the color. As the color is temporary it can be washed easily with normal shampoo and water, just like a regular hair wash.
Taking them on trips is also simple as the box is slim and can be kept comfortably in a suitcase or a bag. They are designed in the shape of marker pens to ensure mess-free usage and portability.
Features:
Comes in a pack of 12 and 16 colors.
Made with good quality material.
The temporary color can clear out in one hair wash.
Completely safe and easy to use.
Can be applied to all hair types and colors.
Buyer's Guide To Buying Toys And Gift Ideas For 17-Year-Old Girls 2023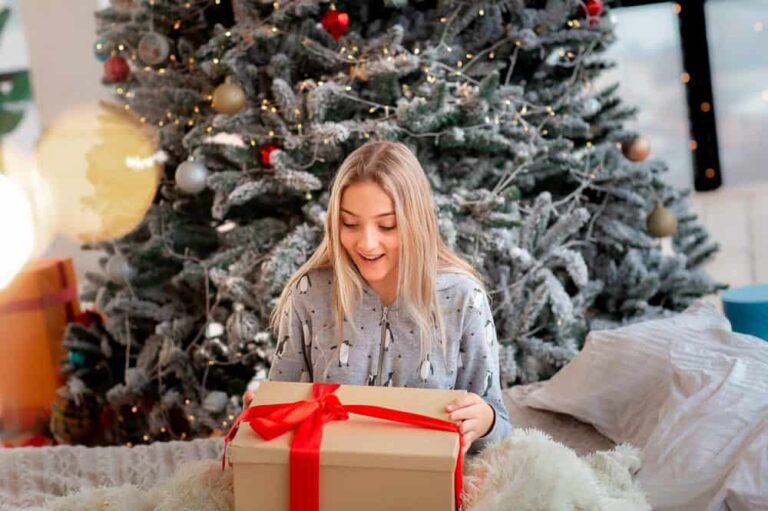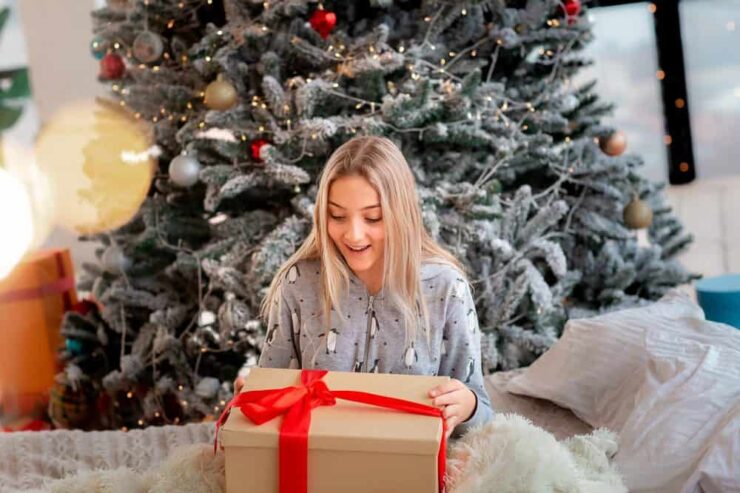 The list above has a total of seven amazing options for you to choose from which were found after thorough research. But if you want to find something else and need help in understanding whether or not that is a good option you can go through this buyer's guide.
Parent/ Customer Reviews
Most parents leave reviews whether they are positive or negative in the comment section of the product. Before making a purchase you must check what other parents have to say about the product. You can also check what other girls who are the same age have written in the review section, it will help you make a decision.
Safety
You must also check if the product is made of safe ingredients, no matter what your girl's age is it is important to keep her skin safe.
Usage
Getting something she can regularly use will be a great gifting option, you can look for some watches or perfumes also as they can be used by her often. If she can't use it every day she will think about you every day. Staying in a teenager's mind is also important these days.
Conclusion
This article has the top 7 best gift ideas for a girl who's seventeen. These gifts are a great option for birthdays or Christmas. You girl will love them for sure and one of these gifts will give her a smile on her special day. The buyer's guide will also help you in making a purchase and throughout the process of research and shopping.
Before you decide to buy something make sure you read the reviews and check the rating of the product. It ensures that your gift will be good.
FAQs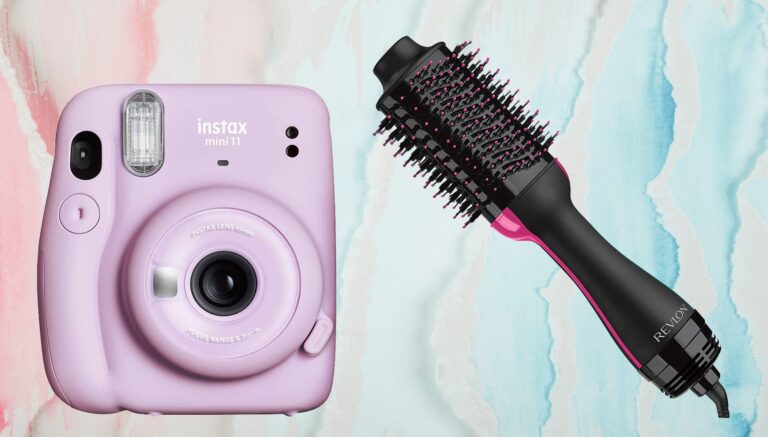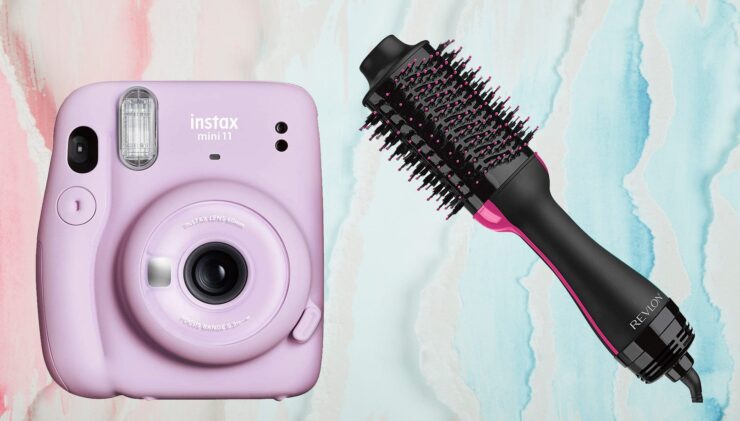 Will it be ok to give a 17-year-old girl make-up products?
Yes, if you won't buy it she might go and get some products for herself. It will be better if you purchase them as you can check the safety of the product.
What is the best gift for a 17-year-old girl?
A 17-year-old girl is mature and will like whatever you get for her as she understands the thought behind it.
What is important, the usefulness or the educational aspect?
At the age of 17, the usefulness of the gift is more important.
If these weren't enough, check out some other gifts from Amazon also: