Most kids have a physical, behavioral, emotional, and intellectual growth phase around the age of eight. As your girl grows up, that is also an improvement in her fine motor skills and coordination. These skills will make her activities more fun.
Girls at this age have varied interests, so they might get confused about what to buy for them. To assist you in your gift-giving, we've compiled a list of the greatest gifts and toys for your eight-year-old girl. You can find anything which suits her personality.
 Best Toys And Gift For 8-Year-Old Girls
1. Snap Circuits "Arcade", Electronics Exploration Kit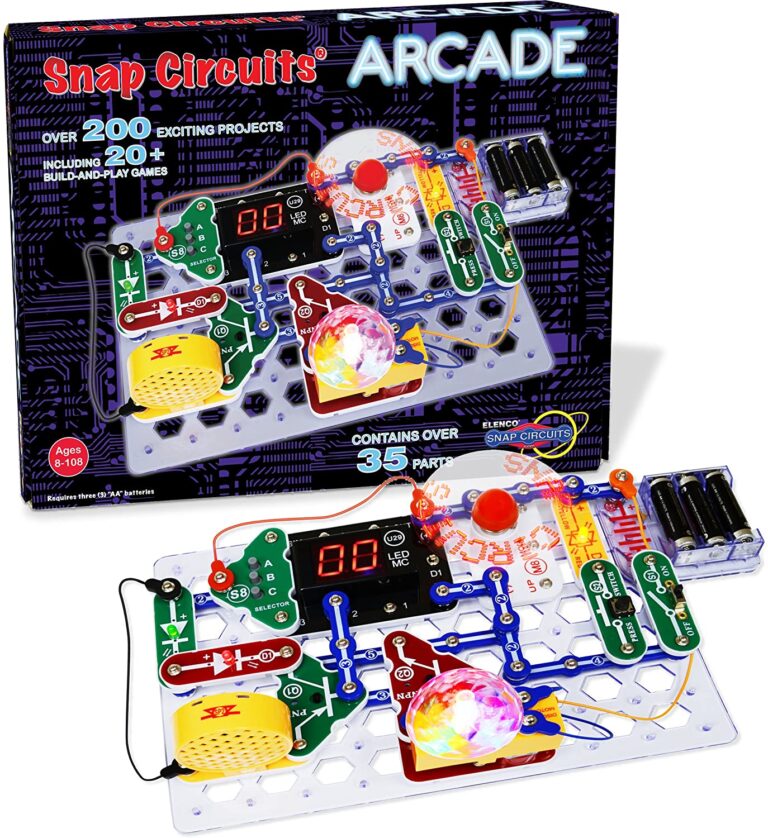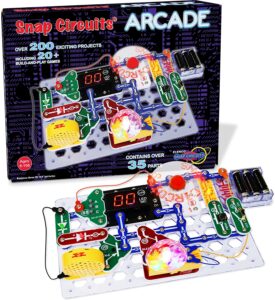 This toy does precisely the same thing that is mentioned in its kit. It has been one of the most remarkable scientific kits available for eight years old. At this age, the girls' minds are filled with curiosity. This toy gives them the chance to explore all the electronics circuits while learning how they work.
One of the fantastic features of this electronic kit is that it is created using circuit-safe technologies. So, your girl is totally safe, and she can enter the world of exploration risk-free. Any eight-year-old will never get bored as there is so much more to do.
Features:
200+ projects
Safety is ensured
supports both steam STEM curriculum.
2. Magic Adventures Globe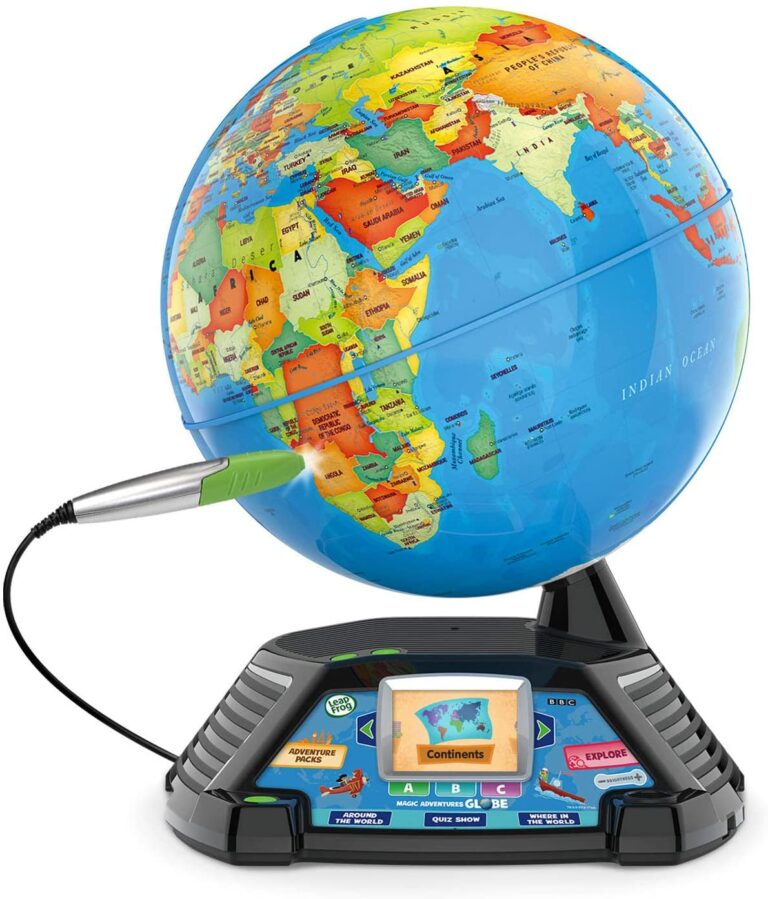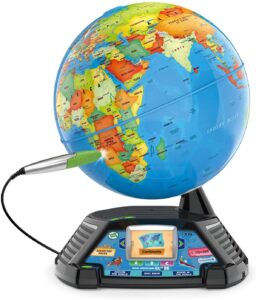 What fascinates an eight-year-old? The vast majority of them are fascinated by the world around them. But the world in a 2D format doesn't look exciting. It does not provide a complete picture. As 8-year-old girls grow during school, one tool is very vital for their education. A globe takes her to the entire world in a fun way. This adventure globe from LeapFrog makes extensive use of technology to boost geographic knowledge.
Girls may enhance their digital abilities while learning about the earth. Around five hours of the video give kids the critical knowledge; they can see it on a built-in screen. They can use this globe to obtain an understanding of particular sections of the world. This toy is a unique teaching purchase that would spark the curiosity of children.
Features:
Easy to use
Batteries are required
The stylus and the screen are both included.
There are over 5 hours of footage available.
3. LEGO Harry Potter And The Chamber of Secrets Hogwarts Whomping Willow 75953 Magic Toys Building Kit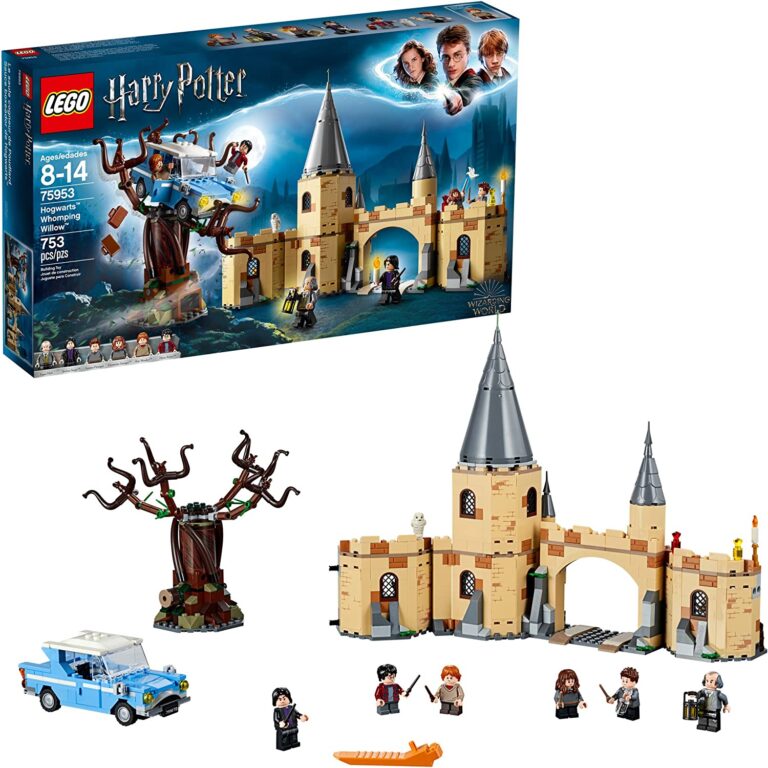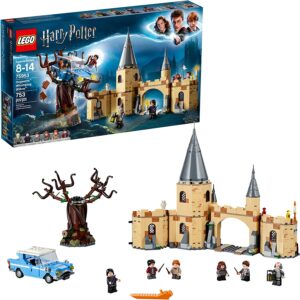 Many girls at this age are fans of Harry Potter. So, a toy that has Harry Potter elements is perfect for them. Lego and Harry potter, when combined, make an outstanding combination. This toy is based on the Harry Potter books and the movies. It will keep your little angel occupied for hours, and she will not get bored. There are several characters also available such as Hermoine, Snape, Hedwig, and so on.
It is a fantastic replica of the wizarding school Hogwarts with dormitories, labs, etc. This set, at first, might seem complicated. But after following all the instructions, your kid will undoubtedly be happy to build it as it consists of her favorite characters. The willow tree can also be moved with a knob, thus bringing the idea to life!
Features:
There are 753 pieces
Six Minifigures
Compatibility with other legos game sets.
4. Light-up Dino World Terrarium Kit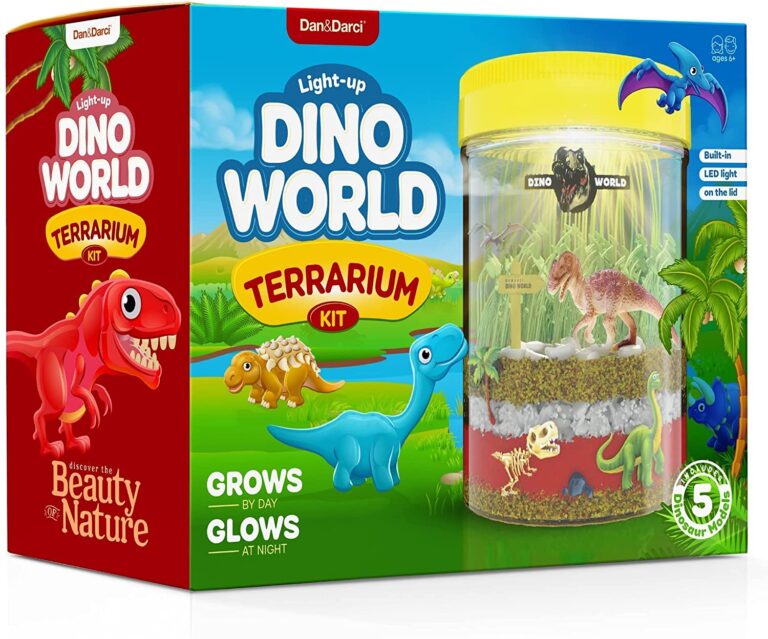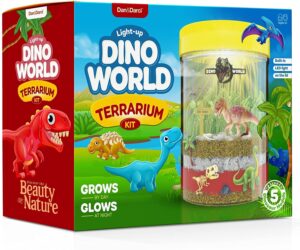 This toy is a perfect gift for girls who love gardening. It is an indoor garden and an ideal gift for any eight-year-old girl. She can put down decorative items, plants and construct her terrarium with this kit. It can be used as a wall decoration in her bedroom or playroom. It also helps them learn more about natural cycles and mother nature. This toy set also promotes monitoring and plant care.
Features:
It is portable
Innovative LED lights
Additional smaller dinosaurs
5. Bike Helmet Set Skateboard Knee Pads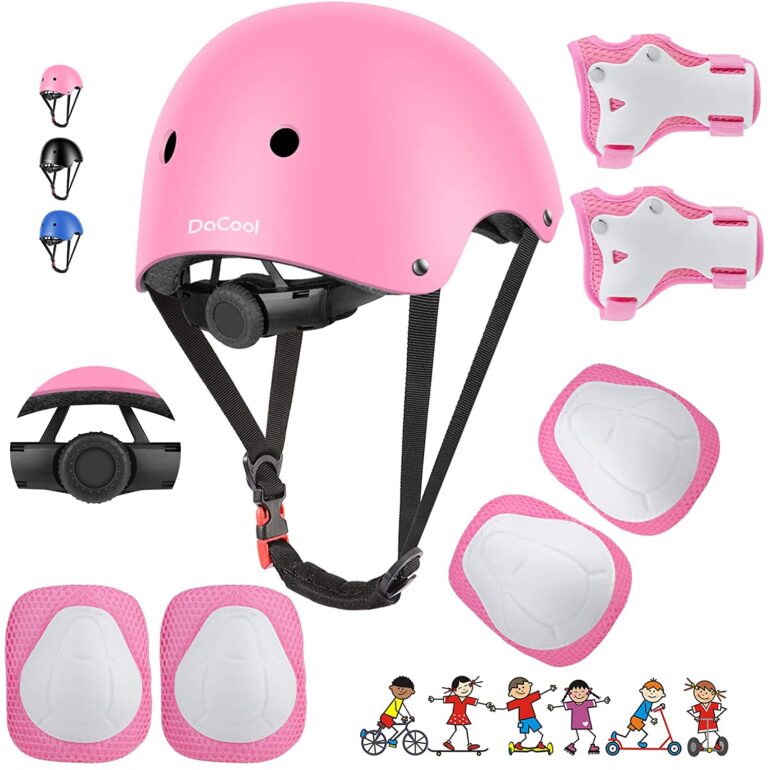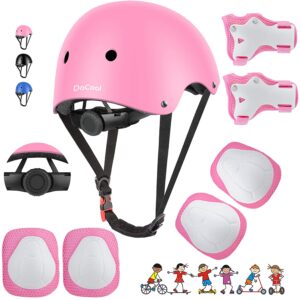 This is the age where girls would want a bike, scooter, or skateboard. If your young lady already has any of these three, then this gift is a perfect addition. This Helmet and knee Pads Set is a terrific addition. This collection offers complete coverage for a range of games and outdoor activities.  This protective gear is designed for kids up to twelve years of age. It is pleasant to wear. There is strong material on the outside to keep the youngster protected and carry on with their outside fun experiences!
Features:
Straps are adjustable
Anti-scratch material
Multifunctional protective gear
Lightweight
6. Cool Maker, 2-in-1 KumiKreator, Necklace, and Friendship Bracelet Maker Activity Kit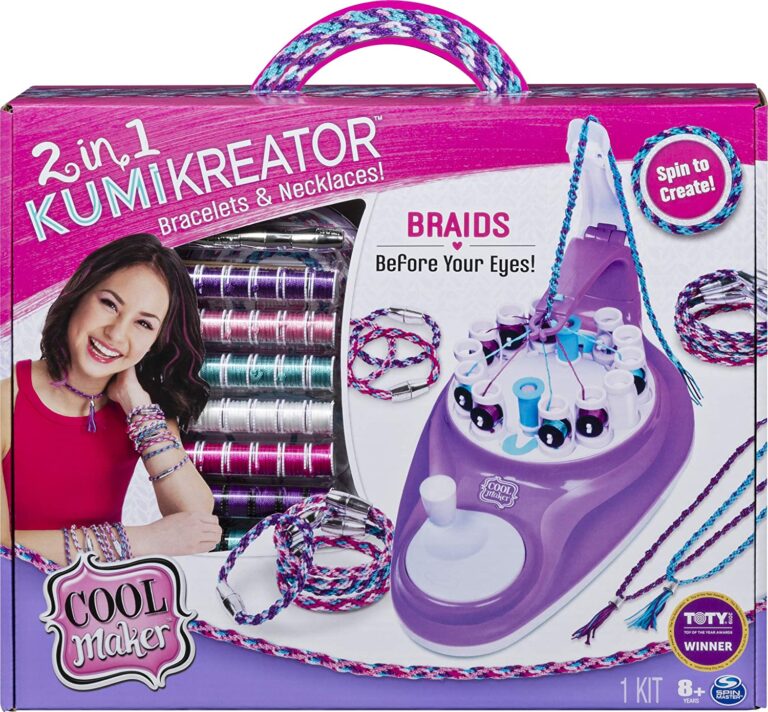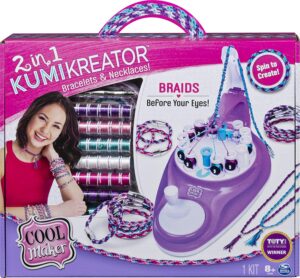 A Girl as young as eight years old enjoys being artistic and creating stuff for herself. This toy set allows her to create both necklaces and bracelets. She can utilize her imaginations to come up with new concepts and different designs. Girls make necklaces for themselves, for their friends. It is a fantastic way to let kids work together. There are also books available to boost her creativity.  One of the crucial skills for any eight-year-old is to read the guidelines carefully. It boosts her reading skills. This set assists kids in making jewelry. So, it is a fantastic way to spice up a craft collection with something unique.
Features:
Last long
Four storage bins
Made up of wood
Easy instructions
7. Playmags 100-Piece Colorful Tile Set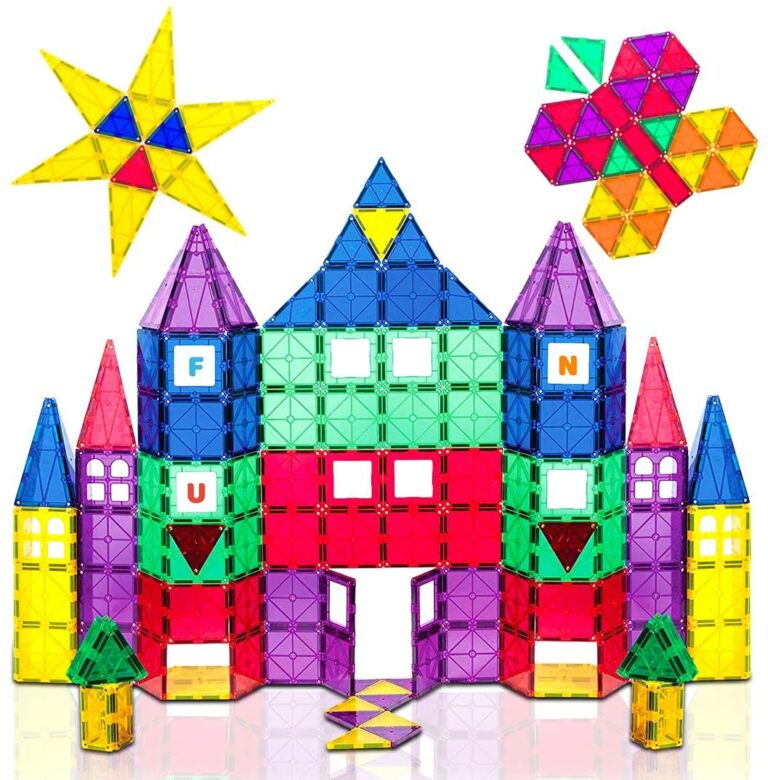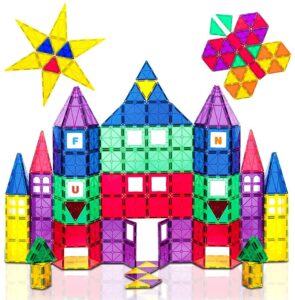 One good thing about playmags is that they are a fantastic set for every family; they appeal to people of all ages, and adults like playing them. This set consists of various parts that make it simple to implement a large number of ideas. Playmags are indeed a delightful building toy that also promotes crucial scientific abilities as magnets link them together.
Attempting to find the right way to create and link the pieces promotes a rudimentary knowledge of magnetism qualities and physics. It also helps to improve critical thinking when things don't go as planned! These sturdy tiles would help an eight-year-old strengthen her coordination, making them the ideal present for kids who enjoy building projects.
Features:
100 pieces
Magnets are extra-powerful
Made up of high quality
It is durable
8. BRIO 34000 Labyrinth Game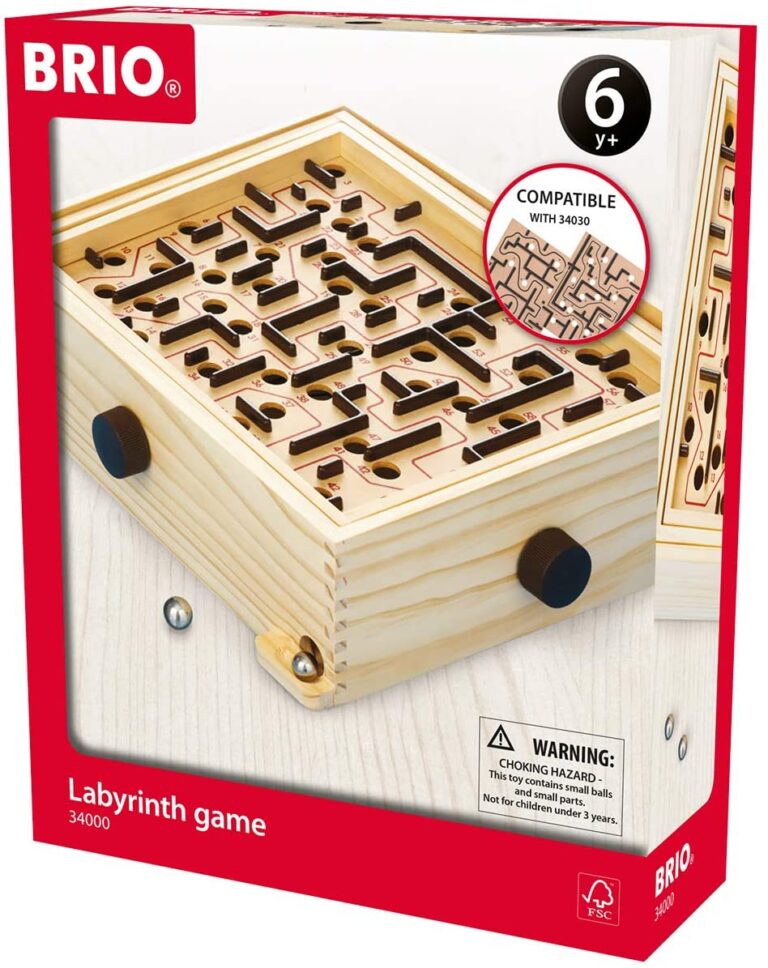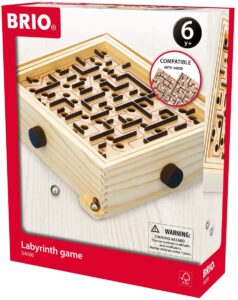 It seems excellent to go back to the fundamentals again in this age of battery-operated toys, television viewing, and all digital toys. Brio Labyrinth appears to be a perfect solution. This classic maze toy improves coordination. To guide a little ball throughout the maze, the child must tilt the board with twisting knobs.
This necessitates a combination of talent, tolerance, and reasoning. This also enhances motor abilities by increasing finger mobility and strengthening tiny muscles, which helps with handwriting. It is composed of wood, which adds to the traditional atmosphere while also being environmentally friendly.
Features:
It is safe to play
Made up of wooden material
It is eco-friendly
Best quality
9. LEGO Friends Friendship Bus 41395 Heartlake City Toy Playset Building Kit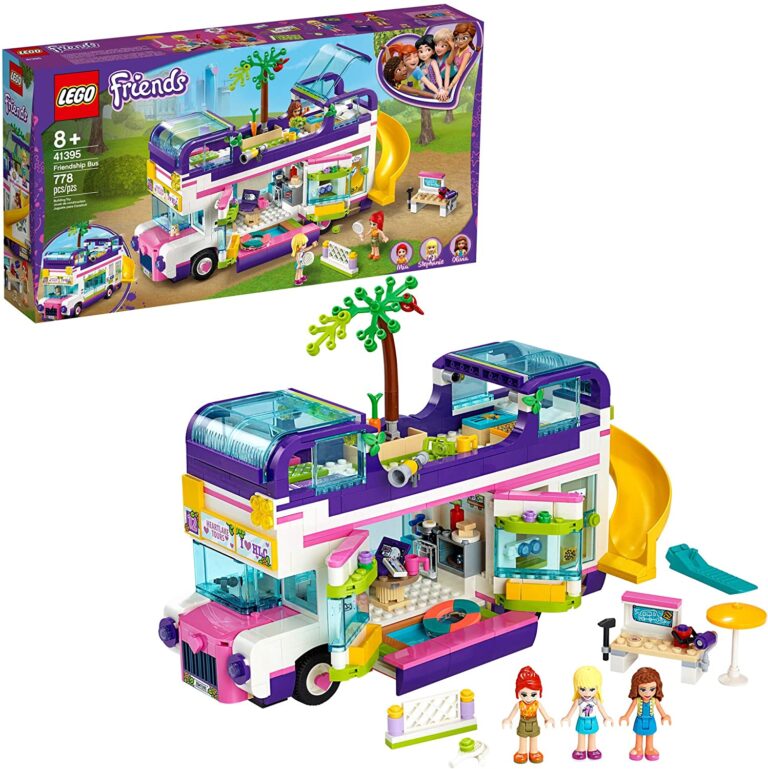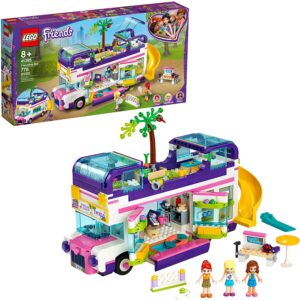 It's a challenging and long-lasting lego toy. Lego toys can be extended over time because all Lego pieces could be joined. This toy set is one of the Lego Friends collections. It is a fantastic set that has several characters with stories. Your angel will relate to these characters and their stories. She can also act out different levels and a variety of social situations. This type of play is prevalent among girls because it enables them to practice a range of behavioral skills.
For your eight-year-old angel, this toy set provides enough challenge while also boosting fine motor abilities.
Features:
Colorful playset
Mini doll accessories
Easy to build
It is robust
It will last long
10. Aerobie Pro Ring (13″) & Sprint Ring (10″) Set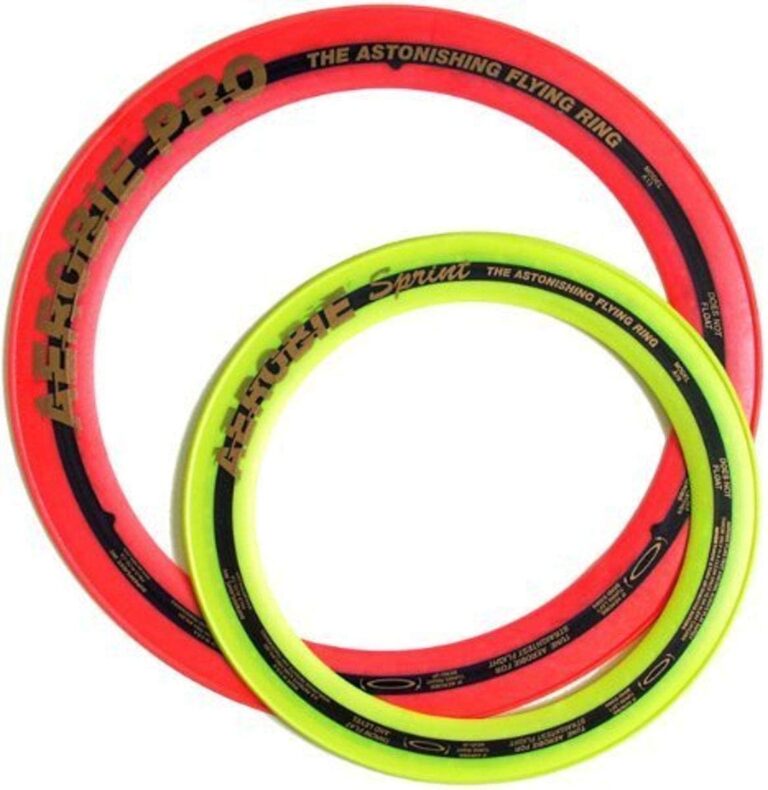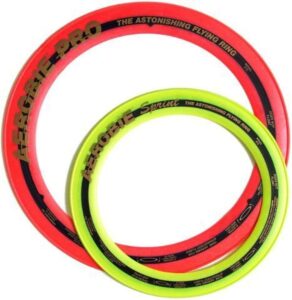 From the age of eight, girls' athletic ability and agility improve significantly, enabling a variety of more straightforward and more pleasant sports for them. This playset is a unique way of playing frisbee that encourages kids to engage in lots of outdoor aerobic exercise and fun activities while staying happy and active. It is somewhat more aerodynamic than a standard disc.
The disc's aerodynamic structure lets games flow smoothly, making them more fun and gratifying for your daughter, encouraging her to enjoy them longer. This sport is excellent for strengthening muscle control and is a fun activity that your little angel will love.
Features:
Highest quality standards
Ideal for kids
It comes in different colors
Buyer's Guide To Buying Best Toys And Gift Ideas For 8-Year-Old Girls 2023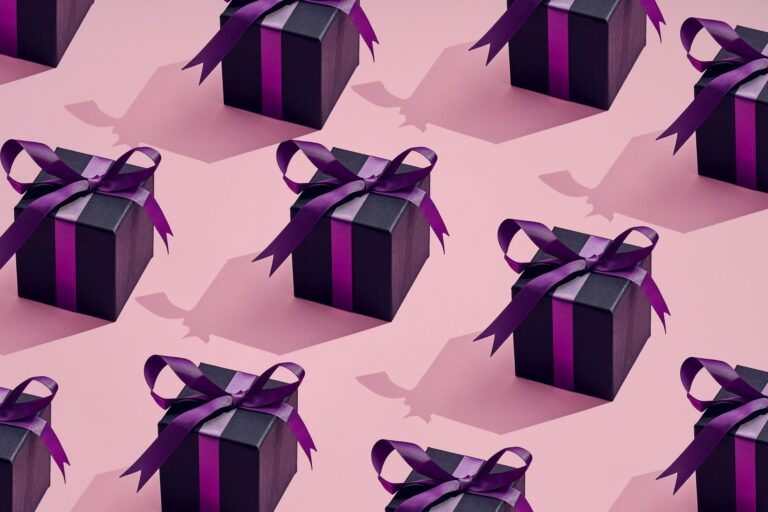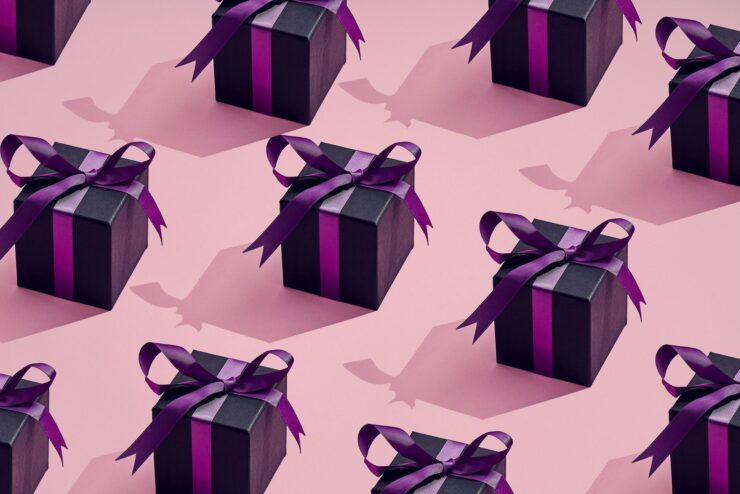 When looking for the ideal present for an eight-year-old, you'll probably be confronted with a plethora of possibilities. You will find it challenging to decide what is right. When you consider the developing maturity of your growing daughter and her interests, you can come up with a perfect toy. To help you decide we have a buying guide for you. It will help you to get the ideal present.
Physical Abilities
Children of this age are active. They run, jump, spin, and whatnot. So, toys that are related to sports and other physical abilities are the best choices. They begin to develop muscle strength and participate in different activities. On the other hand, outdoor fitness is essential, and you should motivate your children to participate in them. You could get the kids toys that would help them improve their athletic abilities and talents.
Cognitive Toys
This age is when children's cognitive skills are at their peak. Purchasing a reasoning-style game will aid in developing and polishing abilities such as critical thinking, logical thinking, and so on. It improves their focus and concentration.
Creative Toys
Children at the age of eight are more aware of and curious about new things. Their tiny brains are bursting at the seams with creative and original thoughts. As a result, providing them with the necessary toys is vital. Solving complex and sophisticated games offers kids a sense of accomplishment and enhances their self-confidence.
Excellent Quality Toys
The first essential element you should examine is the quality and durability of the toys. The toy should be well-designed. The usefulness of a toy is determined by various factors, including the quality of its design. Children roughly handle toys. Ensure the games you purchase are constructed of long-lasting materials such as wood or firm plastic. If the toy seems too delicate, pass it up in favor of something more durable.
Durability Of Toys
Toys aren't always exactly what they seem. Products that don't live up to the hype have restricted playability and limited shelf life. Seek toys that would benefit your child at different stages of growth to avoid this. Kids demonstrate various gifts and skills when playing with toys. As a result, the kids must be given toys that correspond to their overall passions.
Conclusion
As parents, you should think about excellent presents for your eight-year-old girl. Make sure that the toy has a valuable function and helps her avoid boredom. The toys covered in this article are appropriate for an eight-year-old girl you're shopping for. We hope you're able to locate anything you're excited to give! The toys listed above will make your little angel happy while also supporting her in learning and beautifully finding new things.
FAQs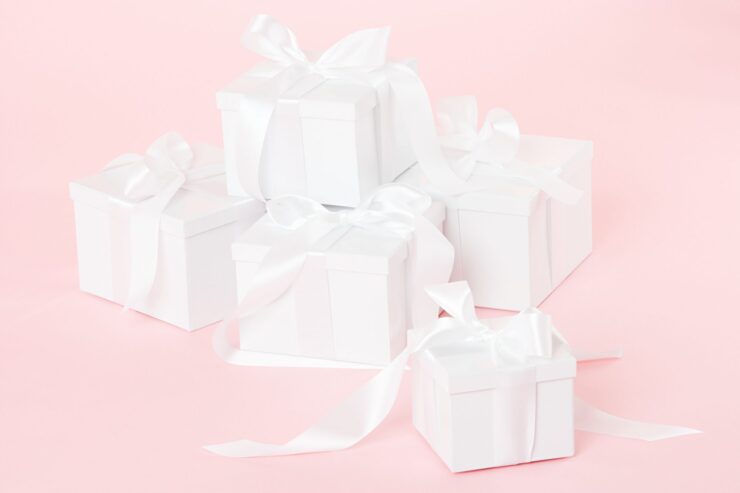 Is an eight-year-old considered a child?
They are kids that are growing up. The verbal skills of an eight-year-old who is usually in grade 3 would keep improving. Their ability to concentrate and stay focused also increases. They would enhance their vocabulary and try to follow orders better than they could when they were seven years old. The ability to read becomes increasingly complex.
What games do 8-year-olds enjoy playing?
Kids at this age love to do plenty of things. They are more interested in outdoor activities such as jumping, running, and many more. You could engage them in activities that help in motor skills such as jigsaw, sketching, etc.
What is an 8-year-physical old's growth like?
For kids at this age, physical exercises help to improve bodily stamina and flexibility. Coordination and response time have also been enhanced. There is also increased coordination of major muscles, which leads to success in organized sports and games. Their muscle coordination also improves, allowing them to master more complicated craft skills.
If these wern't enough, check out some other picks from Amazon: