Kids these days are not like they used to be about 10 years ago, with all the technology available today kids' attention has been directed towards television and mobile phones. Even three-year-old small children tend to spend hours on the phone watching Youtube or kids Netflix.
I understand that finding something to keep them away from the screen can be a difficult job especially when they turn out to be cranky and short-tempered. In this article, there are several options for you to choose from which will help you keep your little ones busy.
Amazing Gift Ideas to Surprise Your 3-year-old Boy
1. Take Apart Dinosaur Toys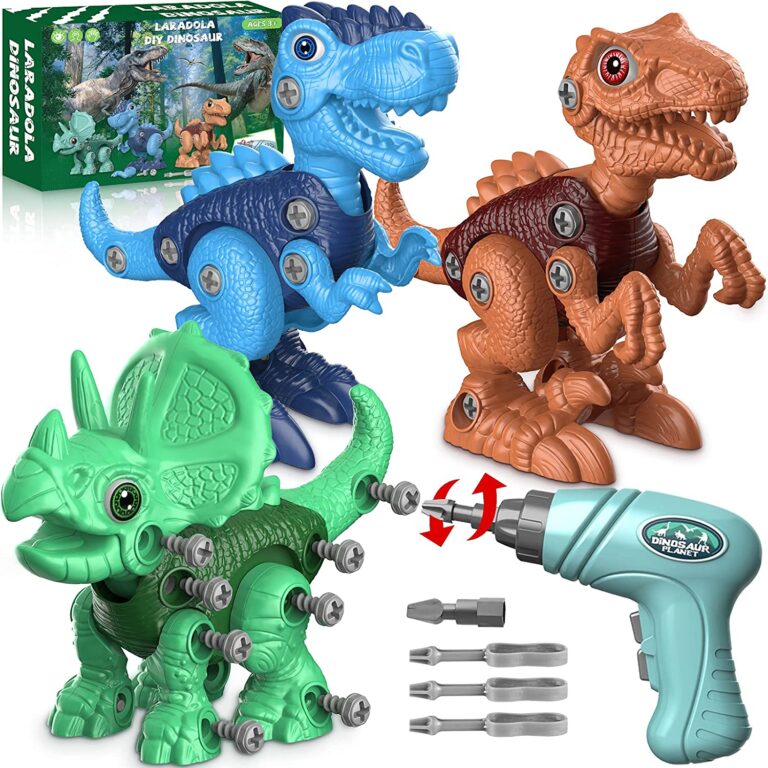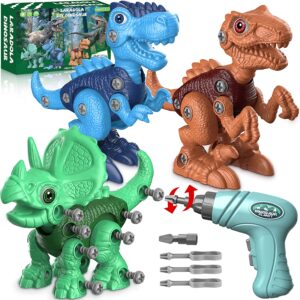 At the age of three enhancing your child's motor skills and imagination is important. This takes apart a dinosaur set and can help you a lot. All the joints in the dinosaur are completely flexible and will give a feeling of reality to them. There are several movable parts as well, like swinging head, wagging tail, moving limbs and even the mouth can open and close.
The screws can be tightened by turning the screwdriver clockwise and if you want to loosen it you have to turn the driver counterclockwise. A screwdriver and a drilling machine come with the set. A total of three dinos are included in the box, a tyrannosaurus rex, a velociraptor, and a triceratops.
These are the most known dinosaurs so your kid will also learn about them through this set. This set will also give you some bonding time with your growing child, like a puzzle all the pieces are supposed to be put together. All the instructions are given in the set to make things easier.
Features:
Three take apart dinosaurs
An electric drill
Two attachments for the drill
Three different traditional screwdrivers
An instruction manual
Good quality material
2. Fire 7 Kids Tablet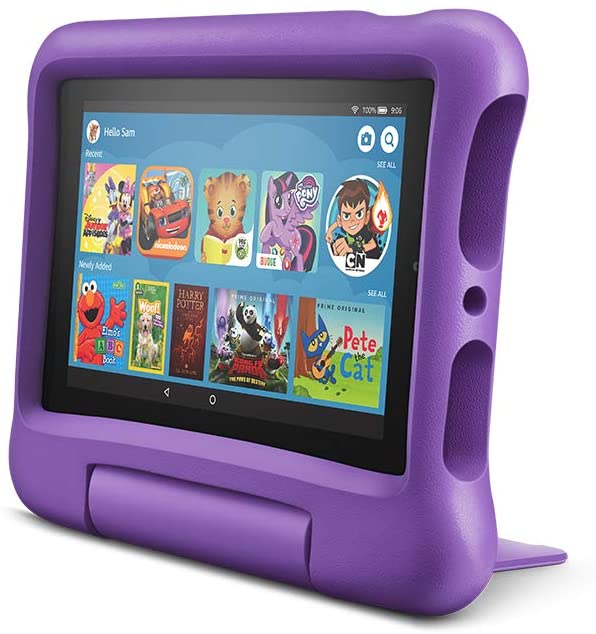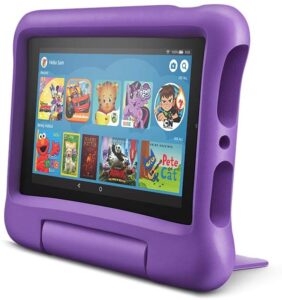 All kids these days are attracted to phones and tablets. But the traditional screens are not safe for the eyes of growing children. This tablet is specifically designed for children. It has all the features that you need for them.
It has a case already built-in which has a stand and is super strong so it will not break easily. It comes with a warranty of 2 years so you don't have to worry about damage or issues. There is sixteen GB internal storage and the battery life is great enough to last 7 hours continuously.
A great thing about this tablet is that it comes with a subscription to Amazon Kids plus that includes several audiobooks, children's shows, music, and educational yet fun games for them. You can control the whole tablet.
There are many customization options available for parents. Amazon is a trustworthy application so you know your kids will be safe using a device made by them. The display is big enough to not put stress on your little one's eyes and keep him free from unnecessary tension.
Features:
16 GB SSD
Made for kids
2-year warranty
Hard case builtin
Value for money
Easy to use
Great battery life
High-quality screen
3. Seckton Upgrade Kids Selfie Camera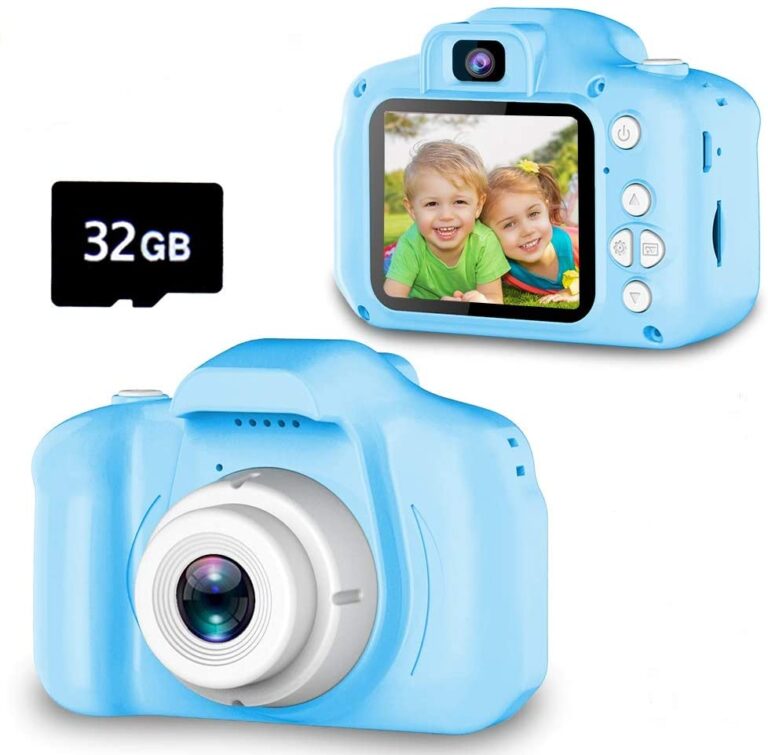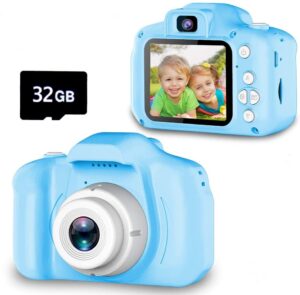 Helping your kid enhance his imagination and creativity skills is important especially at the age of three when they are growing up and exploring new things. Getting them a camera will pay off on trips, and special occasions when you will get to see pictures taken from their point of view.
This camera is amazing and it also has games! It's completely kid-friendly and it has a feature made for selfies. The quality of the camera is worth the price, the video quality is 1080p which is the highest available quality in portable kid cameras. It comes in cute colors, blue, pink and purple.
You can pick the one your little one will love the most. A 32GB card comes with the pack so you don't have to worry about the storage running out soon. About 28 cute frames come with a camera that your kid can have fun with. This is the perfect gift to keep your guy busy during family trips. You can help him build interest in photography. Using this camera time-lapse videos can also be filmed.
Later after the occasion or once the trip is over, you can transfer the pictures to your computer or laptop. The material used to manufacture the camera is hard and sturdy, it's completely shockproof and will not break apart easily. The plastic in the exterior is free from toxic chemicals and a case also comes with the camera to make it easier to carry around.
Features:
32 GB card includes
Several frames and filters
Hard exterior
Shockproof built
Carry case included
Long-lasting battery life
Battery set included
Good quality material
Amazing picture and video quality
4. Fisher-Price Harley-Davidson Tough Trike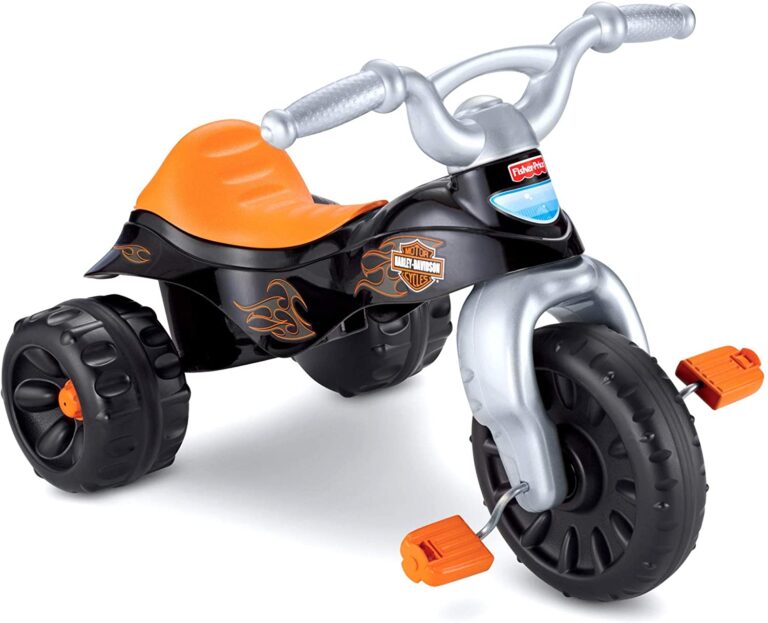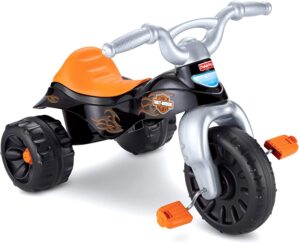 Nothing can be cooler and better than this Harley Davidson Bike made by the famous kids brand Fisher-Price. This bike is exclusively available online on Amazon and not on offline stores. It is a limited edition set and only a few of them are manufactured by the brand. Your kid will surely love this gift on his 3rd birthday and believe it or not he will brag around about it between his friends.
The bike has a secret storage place where he can hide his special toys or his chocolate. He will stay busy riding this bad boy around the house for hours. It is not just great to keep him busy but will also give him the daily routine of exercise a growing child needs to develop better.
It is super simple to ride this cycle and your little one will learn it in a few minutes. The grippers are specially designed to stay soft on his hands and the pedals are strong and broad, just perfect for a child. The tires are strong and big to help him balance and stay on track without issues.
Features:
Limited edition Harley Davidson style bike
Easy to ride
Durable and strong tires
Secret storage section
Soft handlebars
5. LCD Writing Tablet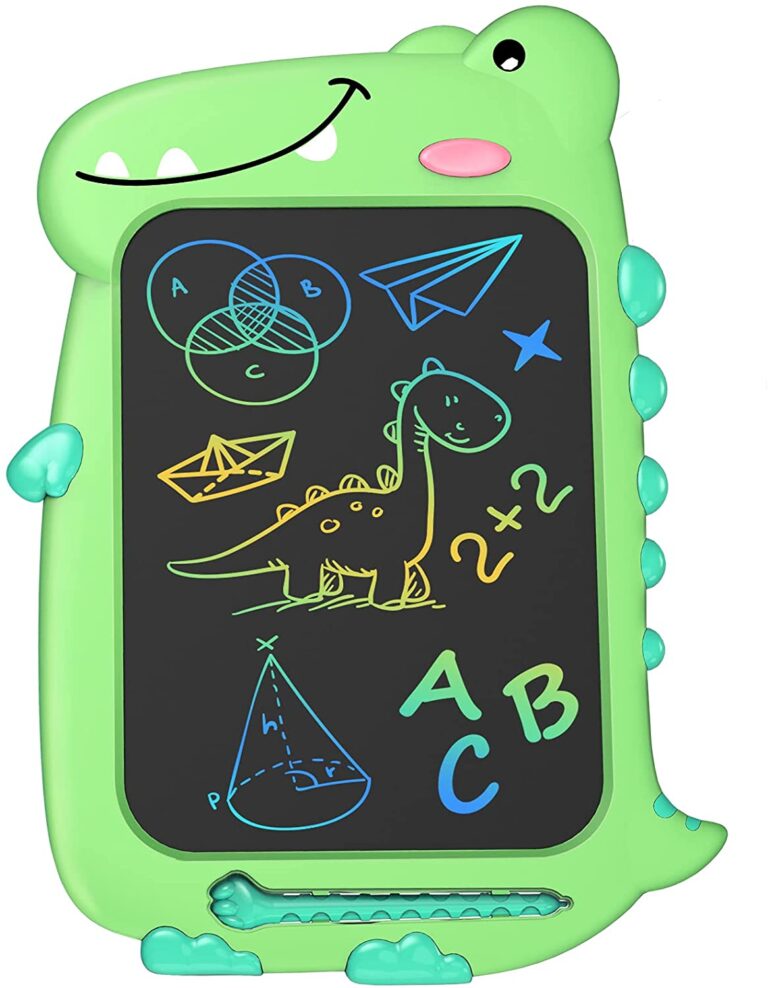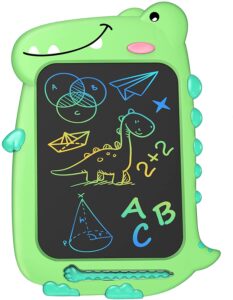 These days all things revolve around LCDs and technology and if you are worried about your little one spoiling your walls and expensive furniture you must switch from traditional paper and pen to one of these LCD writing tablets. The colors on the screen are super bright and attractive.
The pen can only work on the tablet and will not leave marks on that amazing wooden floor of yours. It will keep your guy busy for a while and away from the basic screen time. Using this Tablet your little guy will enhance his artistry skills and improve his vision.
The whole set is completely free from mess. You don't need an eraser and to clear the screen your little boy can just press a button and start over again. You can also click pictures of his artwork on your phone before he clears the screen. A lock key is also there which can prevent any erasing accidentally, so you don't have to worry about his amazing art piece going to waste.
Features:
Perfect for preschool students
Colorful screen
An erase button with a lock option
10-inch screen
6. Fire Truck Parking Lot Manual Automatic Lift With Lights Sounds Firefighter Emergency Vehicle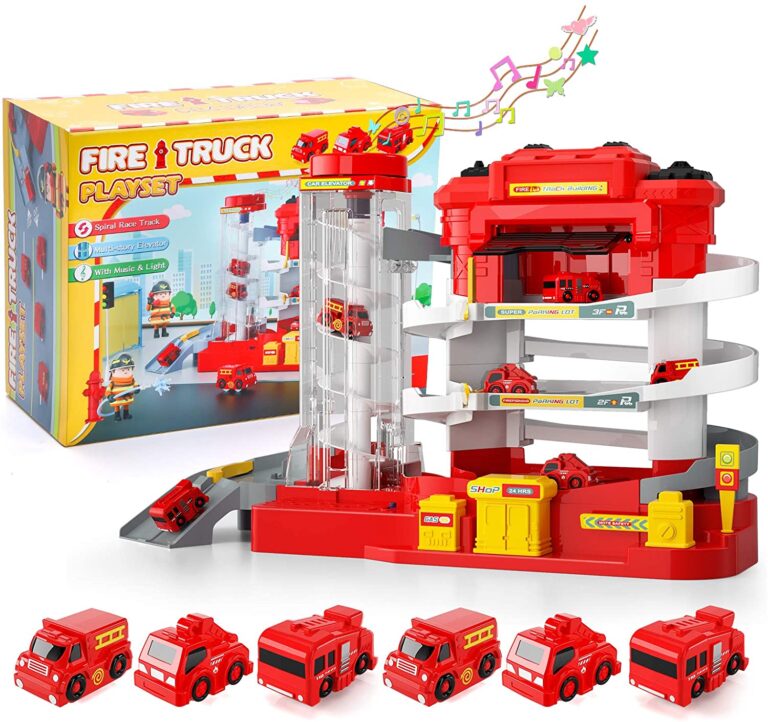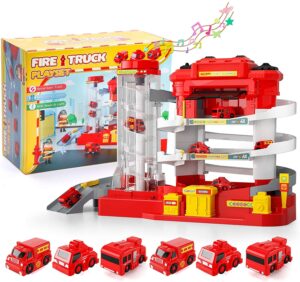 Saved the last for the best! This four-story parking lot set is one of the best options on our list. There are six firefighter cars in this set and an elevator. The whole parking lot has space for up to fifteen cars. And in the elevator, up to six cars can easily fit. It has amazing light and sound options and even in the dark it will glow and look amazing and super cool.
A great thing about this set is that a race track is also there on the top floor which is very smooth. The quality of the set is durable and it is completely safe for kids.
Features:
4 levels
Automatic as well as manual mode
Several lights and sounds
Sturdy and durable material
Buyer's Guide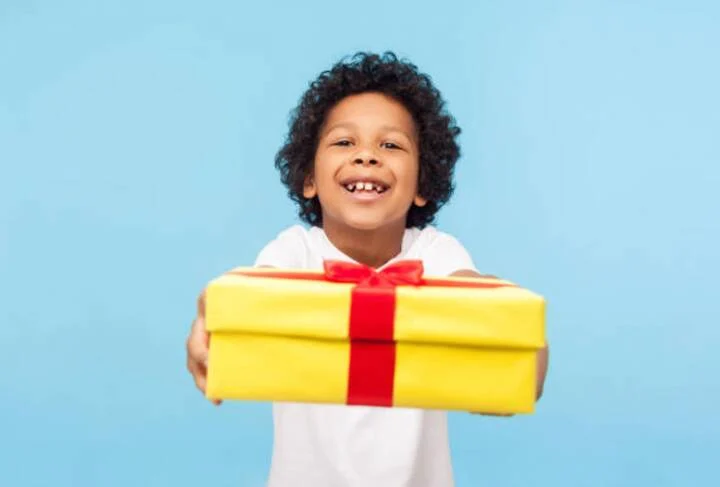 If none of the above-mentioned gifts was your right option you can go through this detailed buyer's guide written after thorough research. Before making a purchase going through these aspects will help you a lot in your process of shopping for the perfect toy or gift for your little one.
Age Appropriate Gift Or Toy
Kids usually start walking and talking by the age of three and most of them start preschool so getting toys and gifts which are not too difficult for them or too easy for them is important. Educational toys with creative effects will be a good option as they need to revise and learn to stay on track for the future.
Safety
At the age of three boys get rough and a little more adventurous than before so taking care of their safety becomes your biggest and most important job. Toys that can be used as weapons to hurt other kids or themselves can be dangerous for your boy. Before making a purchase make sure there are no pieces that can lead to injuries or items that are unsafe for your child.
Durability
Boys break things and those who turned three will most probably throw or break their toys as well. Later they could get hurt from the broken pieces, so check the sturdiness and material of the toy while you decide.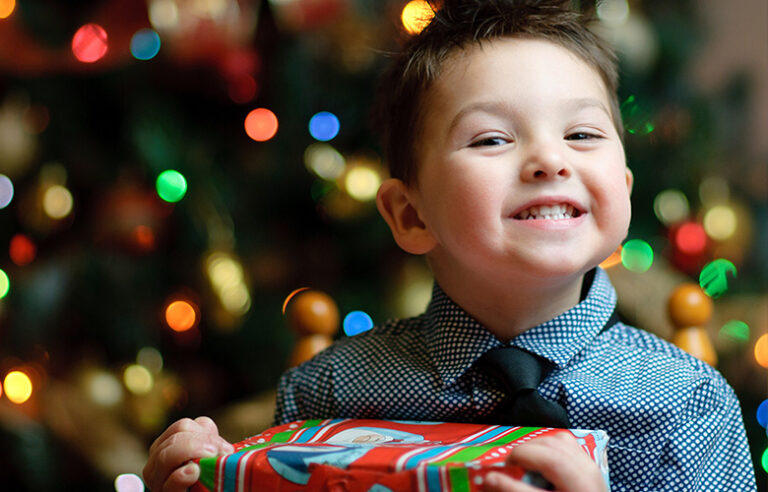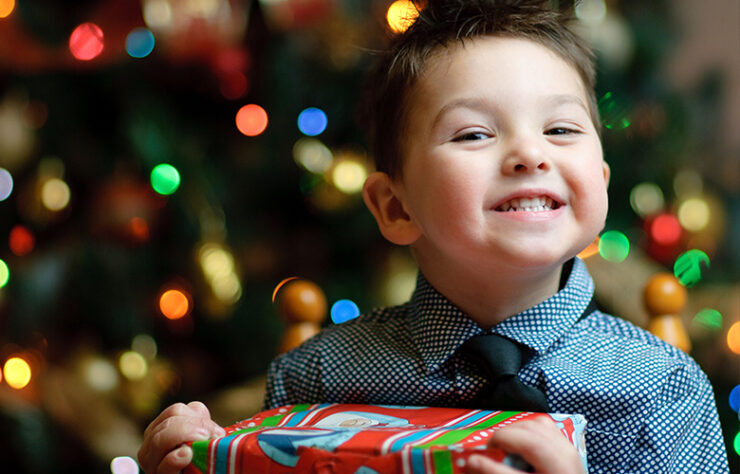 Reviews By Parents
Parent Reviews can be really helpful, as they have already bought and used the toy they can tell you in a better way about the product. You can understand better about the toy, and know whether it is good for your kid or not. The safety, as well as appropriateness, can be known through the reviews written by parents online. You can check the ratings too once before you select a gift.
Budget And Warranty
As you know there are high chances of kids breaking toys so keeping the shopping within a budget level is necessary. Checking for a warranty will also help you get a replacement in case the toy breaks or gets damaged. Spending too much right now on a gift will not be appropriate as he will get bored easily and might not use the toy after a week.
Usage
A growing toddler will get bored very easily, the attention span of a child who is just three is very short so you have to get toys that will keep him busy and that he can use to learn something or be creative. Do it yourself kits can also be useful in increasing his imagination and creativity.
Brand
Purchase from good quality brands only as you can trust them with the Safety and durability of the toy. If you buy from high-quality brands you don't have to worry about boredom or usage as well and they also mention everything about the appropriate age.
Conclusion
Boy's can be tough but you can easily slim down their access energy if you get them occupied with the right toy. Buying toys can be a long and hard job but through this article, I hope you found the perfect bunch of toys.
The buyer's guide consists of all the necessary aspects that you must look for in the toy when you decide. Always stay on budget and try to get the most through offers because you might find the toy laying around in a corner as soon as he will get bored or he will grow out of it.
FAQs
What is the best gift for a three-year-old child?
There are no best gifts, but finding a gift that will keep him active and creative will be good. You can go through the buyer's guide and know more about buying gifts.
What are more important educational or fun gifts?
Having a combination of both will be good for him at the age of three. If you make him study too much he might get bored and if you have more fun with him than studies he can end up not liking studies.
Take a look at the following gift ideas also: