For parents to get a gift or a toy for their twelve-year-olds is difficult. At this age, neither they are kids or adolescents. They are becoming young ladies. So, to buy gifts for them is exciting and a bit intimidating too. As these girls are stuck between teenage and childhood' you don't know what they want.
But this is the time when they are finding their skills and abilities. So, a gift matching their needs and desires would be perfect.
In this guide, we are going to give you twelve gifts that are perfect for any 12-year-old. The products range from toys, crafts, fashion, and many more.
Top Gift For 12-Year-Old Girls
1. JBL FLIP 4 – Waterproof Portable Bluetooth Speaker


This is essential whether your daughter enjoys water activities or wants to chill with her friends at a pool or a beach. She can easily carry it with her. The best part is that it is waterproof. These speakers come in a variety of attractive colors. If water falls on it accidentally or is just tossed in the backpack, these speakers can withstand these accidents.
They're compatible with tablets and smartphones. Do girls want to have a slumber party? Do they want to have an all-night party? Then you can get these JBL speakers as they can run for up to 12 hours.
Features:
Connect up to two cell phones or tablets wirelessly.
More than 100 JBL connect+ devices can be linked together.
Dual passive radiators on the outside
2. ThinkFun Gravity Maze Marble Run Brain Game and STEM Toy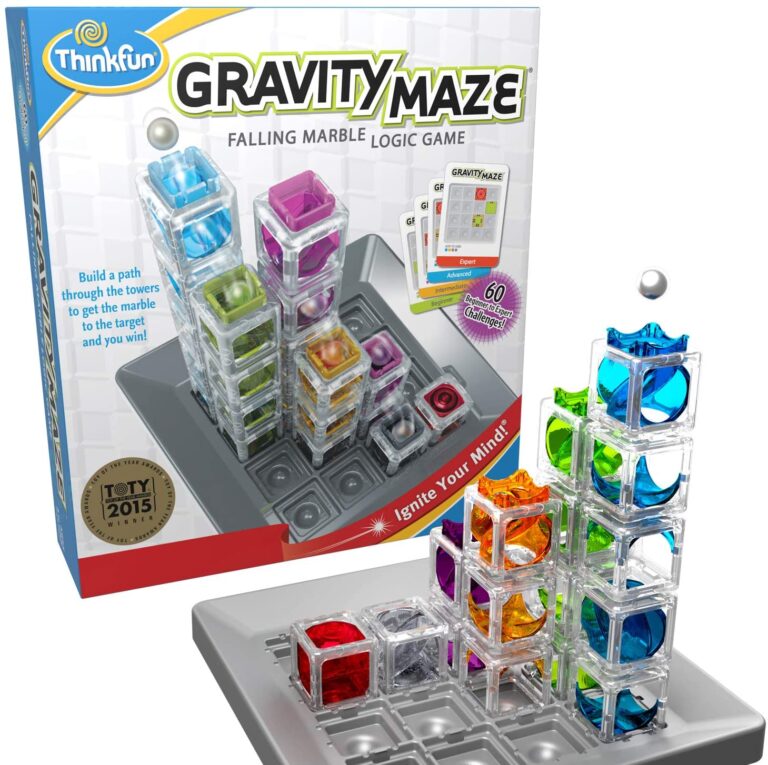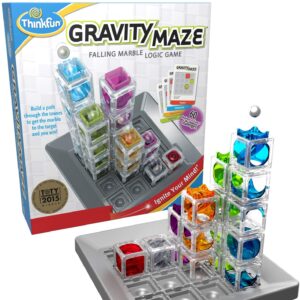 This is not a board game but rather a puzzle. It comprises a variety of riddles in which your girls are attempting to obtain something. Your 12-year-old will enjoy it since it involves moving a marble from one location on the board to another by dropping it through several pieces, creating a marble ramp. Ramps made of marble are excellent. However, it isn't easy. It takes a close look to figure out which direction the marble will sometimes go. And it's intriguing since the way these are designed, you can set the piece in various configurations for peace, and that's without even taking into account the sideways stuff. As a result, it is a beneficial mental exercise.
Features:
Multi-level challenges are included.
instructions that are easy to understand
There are 60 challenges in total.
Enhances critical abilities
3. AquaSprouts Garden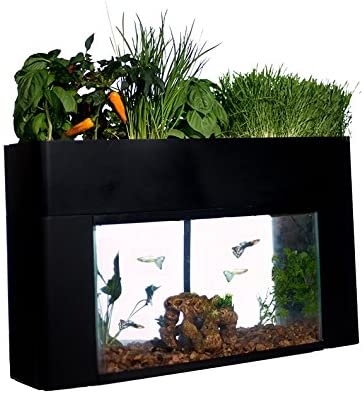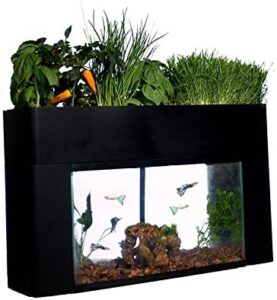 With this self-sustaining aquarium garden, she takes care of plants and is proud of them. Taking care of her garden, plants will instill a feeling of nurture and respect, and she will be more compassionate. She can grow herbs, vegetables and other things too. The exciting part is that she also takes care of some fish. At the bottom, there is an aquarium and at the top a beautiful garden. That's not magic; it's just the way things are. The concepts of aquaponics are similar to those found in nature. Imagine your young woman growing, learning, and discovering with a live environment in your own house. It will be a perfect gift.
Features:
Fish fertilizes plants.
Grow a wide range of vegetables.
drain extenders that may be adjusted
4. MYNT3D Super 3D Pen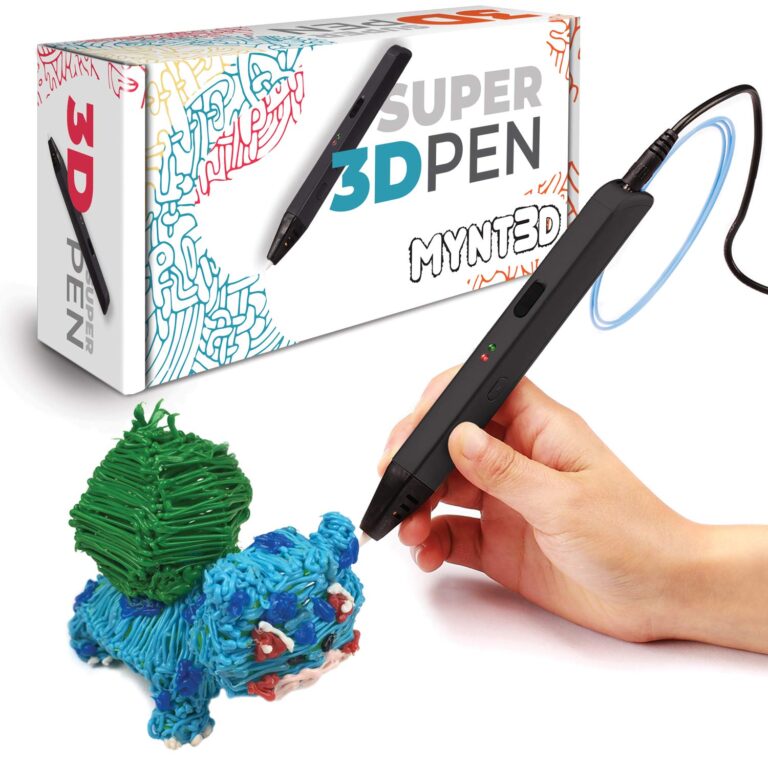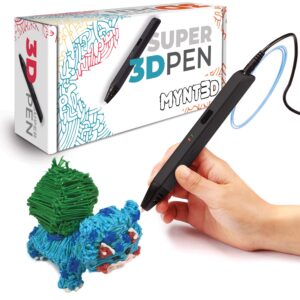 Toys and presents that encourage creative abilities are ideal for any twelve-year-old. It's even nicer if a superb gift accompanies it. Every one of those points is checked with this 3D- printing pen! It is an excellent 3D printing starter kit. She may manage the pen's pace and fluidity with the changeable feed. The temperature can be adjusted for more precision. This device is an excellent method to get a preteen interested in Science toys.
Features:
Slider with no steps
nozzle with an ultrasonic seal
ABS plastic filament in three colors
Limited warranty of one year
5. Twinkle Star 200 LED 66ft Fairy Copper String Lights.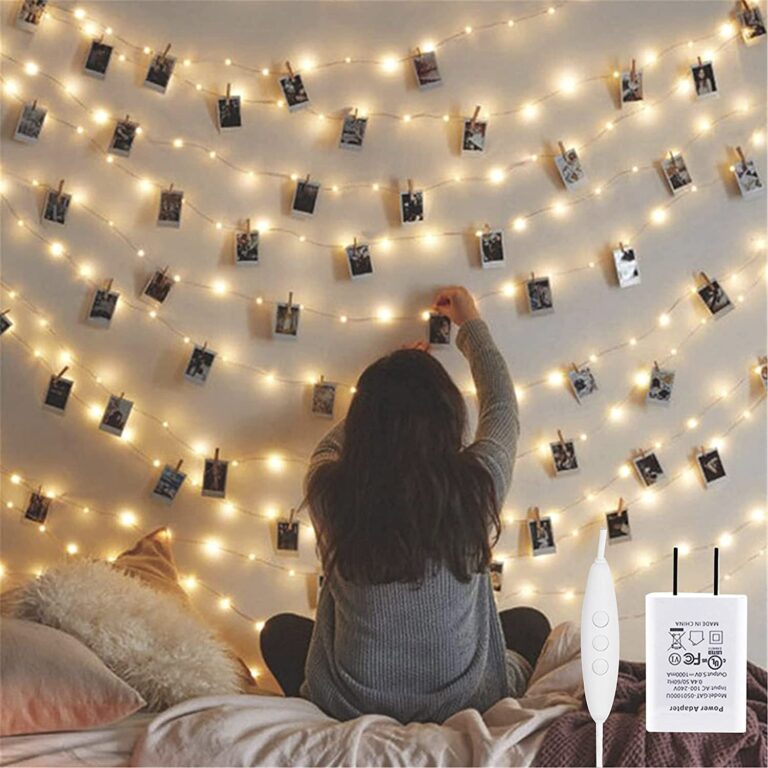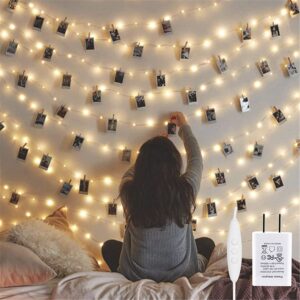 Every girl fantasizes about having a great bedroom! Fairy lights are one of the simplest methods to enhance the atmosphere of your princess's chamber. These 66-foot string lights include 200 LEDs, making arranging them a breeze. To lend a touch of coziness to the room, she could put them across her bed, drapes, or walls. The lights are adorable and would make a lovely photo exhibit in her room. The lights are equipped with small clips that she can use to attach anything from pictures to postcards. It would not only look fantastic on the wall, and it would also look adorable when illuminated. What's even better? She doesn't require a wall outlet because it's battery-powered.
Features:
Power supply with two outlets in one unit
dimmable control
Waterproof lights
6. Crayola Inspiration Art Case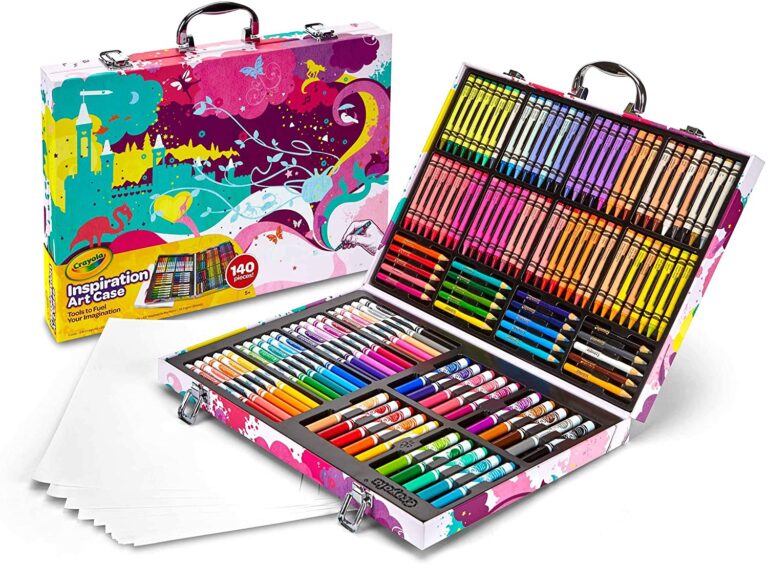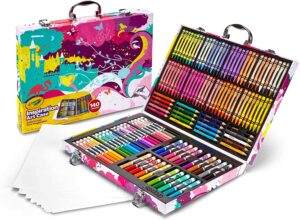 You can never go wrong with this Crayola set. one thing is sure that any twelve-year-old will not get bored. There is so much for her to do. She can enhance her artistic side, and at this age, everyone is an artist, and an artist must have her kit. Your girl will be able to design everything she could dream of with the help of this kit. There are several tools to help her, such as markers, sketch pens, color pens, pencils, etc. She can take up her briefcase and be ready to take on the art world.
It is impossible to go out of trend when it comes to coloring. There might be several other gadgets available, but coloring is particular on its own. To bring her ideas into action, all a lady needs is a few colors. The best thing is that no cells, power sources, or chargers are required for this toy. She only needs to pick up the case to get started. It's perfect for usage in the vehicle, restaurants, your house, or anywhere else.
Features:
Colored pencils, markers, and crayons are included.
Encourages Originality
It comes with Metal Clip
Case with Metal Clip No batteries are required
There is a separate space for trees and birds.
7. Thames & Kosmos Chem C1000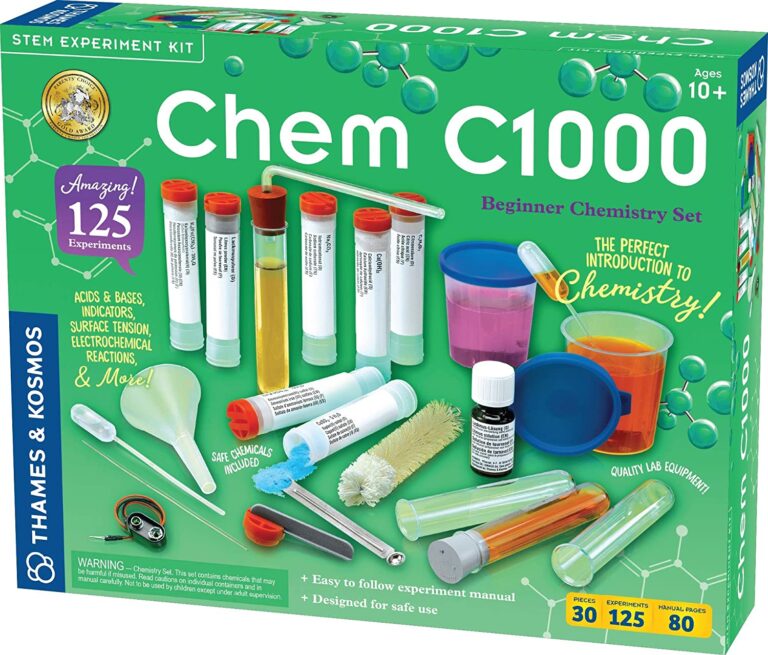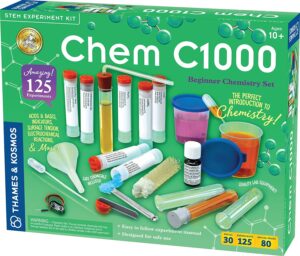 Any girl who wants to learn about chemistry won't be disappointed by the Chem Activity Set. She may discover chemicals, air density, metals, electrochemical processes, as well as several things. There are 125 experiments present in this kit. So, she will be able to learn and explore different aspects of chemistry in a fun way. If you are worried about safety, then you don't have to. There are safety instructions given for each experiment. She will know what to do and how to do it. After going through this scientific kit, your kid would be ready to carry her chemistry class! It tackles complex topics, offers lots of fuel for discussion, and includes projects that range from melting the metal to playing with common home goods.
Features:
Equipment of the highest grade
125 experiments of various types
 an 80-page manual is included.
8. Walkie Talkies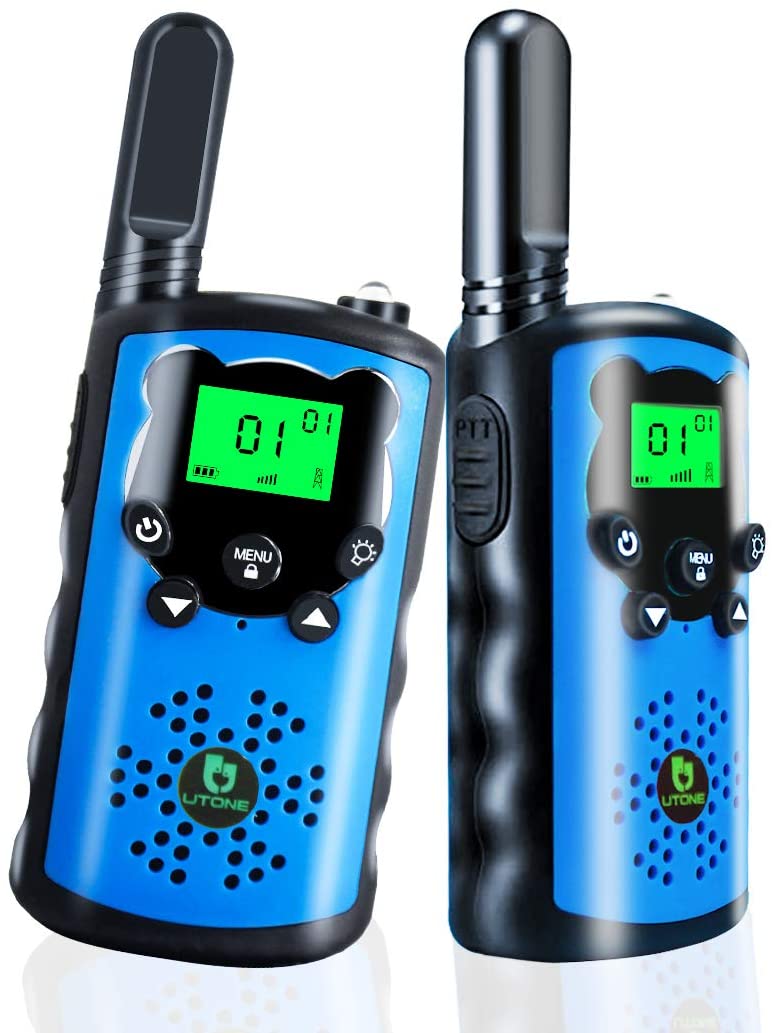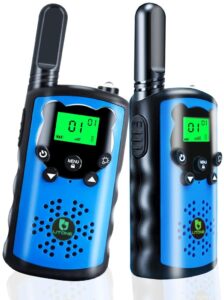 Girls no longer receive dolls as gifts. It might also be tedious to make regular phone calls. Why not give this gorgeous Walkie-talkie to your preteen daughter? You can encourage your child to engage in activities such as bear hunting, trekking, investigative work, and paintball wars. This toy is built of non-toxic, long-lasting materials that are also environmentally beneficial. Because the radiation output is under 0.5 watts, children will not be harmed. Kids can utilize it effectively because of its lightweight structure. The Walkie-talkie is lightweight and fits snugly in little hands, weighing only ninety grams.
Features:
There are 22 channels on the toy.
Great for playing outdoor activities.
Volume can be adjusted to allow for clear communication
Good quality
9. LEGO Architecture London Skyline Collection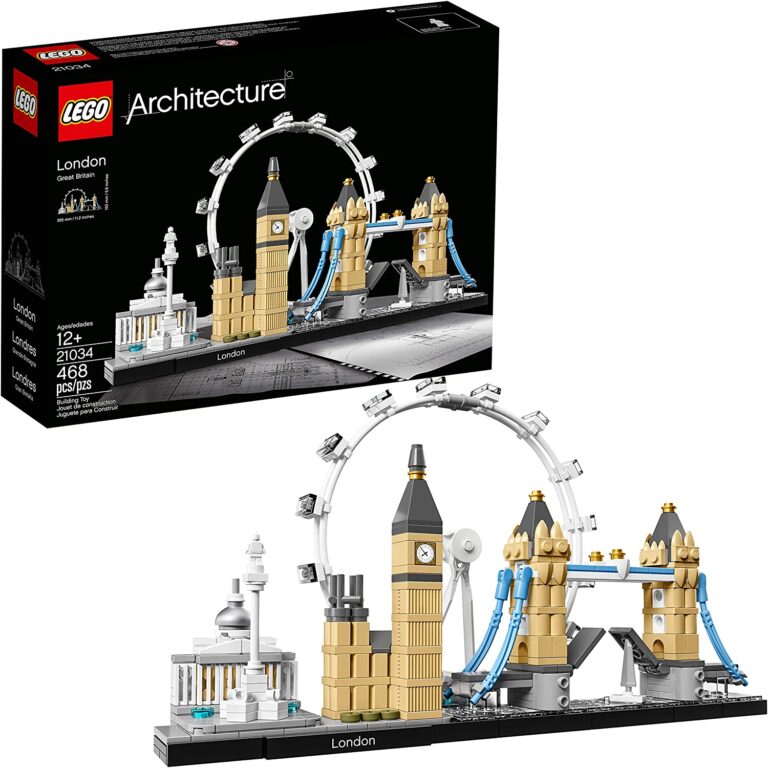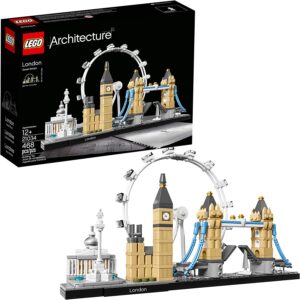 This Lego architectural set is the best method to promote a girl's enthusiasm for architecture. Constructing things from Lego is a hobby that many people enjoy throughout their infancy and even into maturity; thus, Lego has created a variety of rugged kits to cater to something like this.
Although many parents think that Lego is not a suitable gift as girls get older, you have to remember that constructing with Lego has a lot of advantages. To accomplish it, you'll need a bit more attention, patience, and excellent construction abilities!
Features:
Exceptionally detailed
enhances construction abilities
There are 694 pieces
a difficult build
Other Lego sets are compatible.
10. Casio Women's LRW-200H-4CVCF Analog Display Quartz White Watch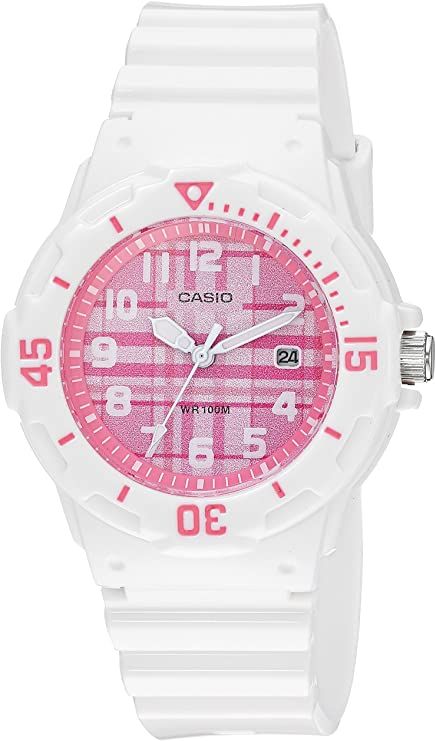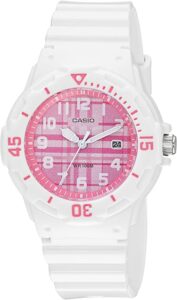 When girls reach the age of twelve, they frequently actively engage in the sense of style. Purchasing a wristwatch as a present is practical. It is a great accessory that may appeal to the increasing importance of kind and establishing one's distinctive style. This watch features a contemporary feel, and the design is timeless. It is perfect for 12-year-olds since it includes a variety of functionalities without even being overly complicated.
Features:
Three-hand analog
bi-directional
Quartz movement
Water-resistant
11. Difficult Riddles For Smart Kids: 300 Difficult Riddles And Brain Teasers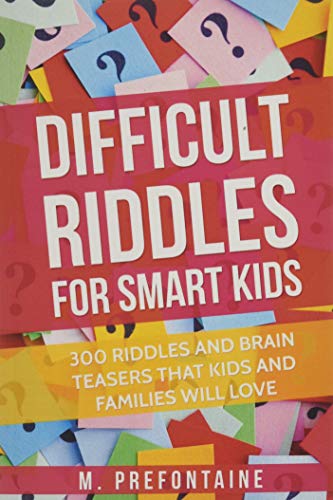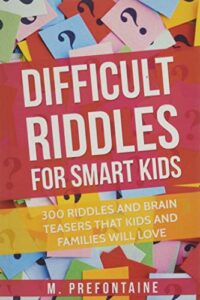 At this age, it is essential to get kids involved in an activity that requires brainstorming. It is crucial for their overall growth. This book is an excellent present for a bright girl who enjoys a problematic task. It's a beautiful gift to offer a girl so she can have fun. She'll love to solve the most significant challenges. It's a fun way to spend time with family and friends while also competing in a friendly manner.
Features:
12. Fujifilm Instax Mini 9 Instant Camera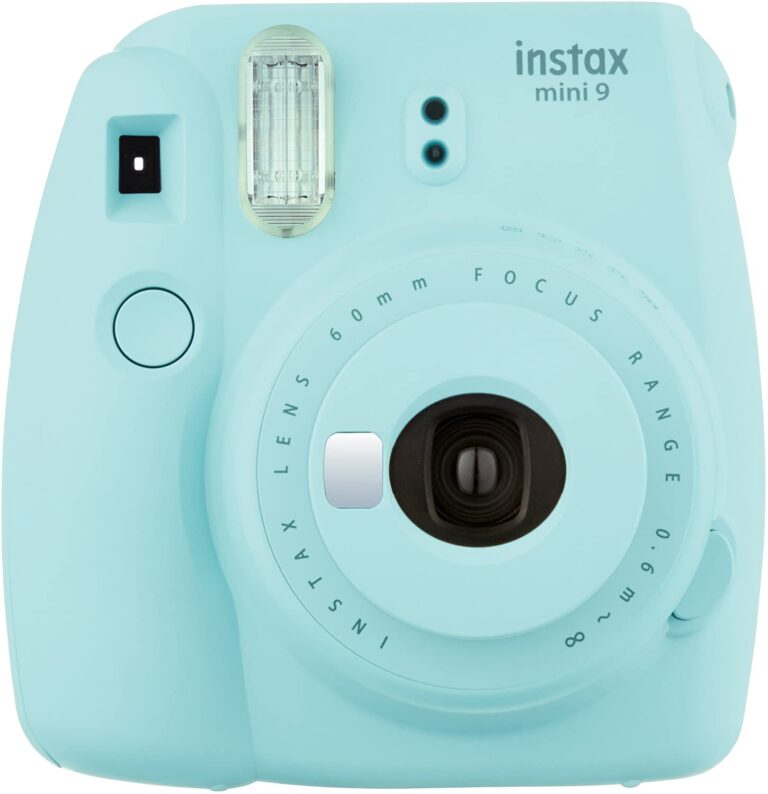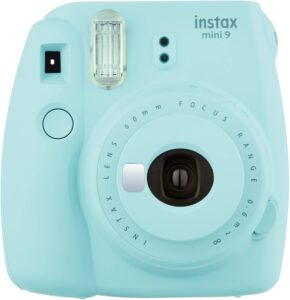 Nowadays, we can take pictures from our phones. Most girls at this age have smartphones, but the printed photos hold a special place. With this camera, girls can instantly print out the photos taken. They can decorate it in their rooms with led lights, and they can put it in their scrapbook or frame it.
Features:
Requires 2AA batteries
Amazing selfie mirror
Automatic exposure
Buyer's Guide To Buying Best Toys And Gifts Ideas For a 12-Year-Old girl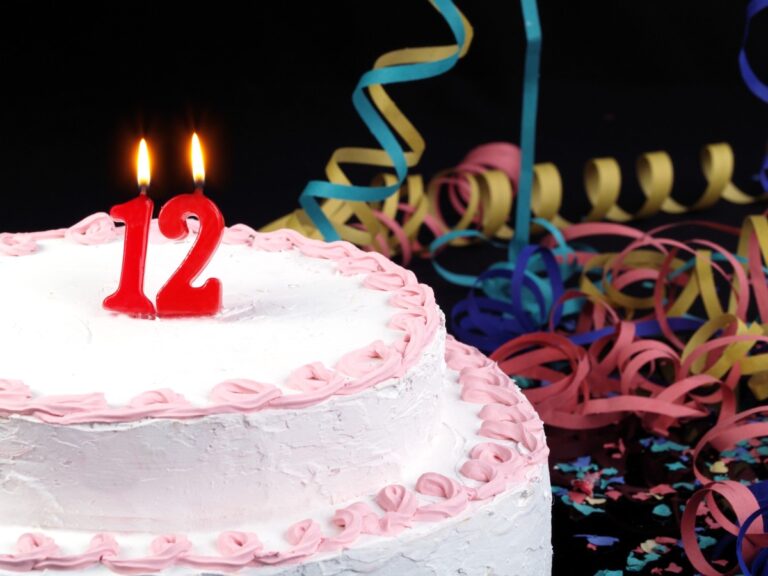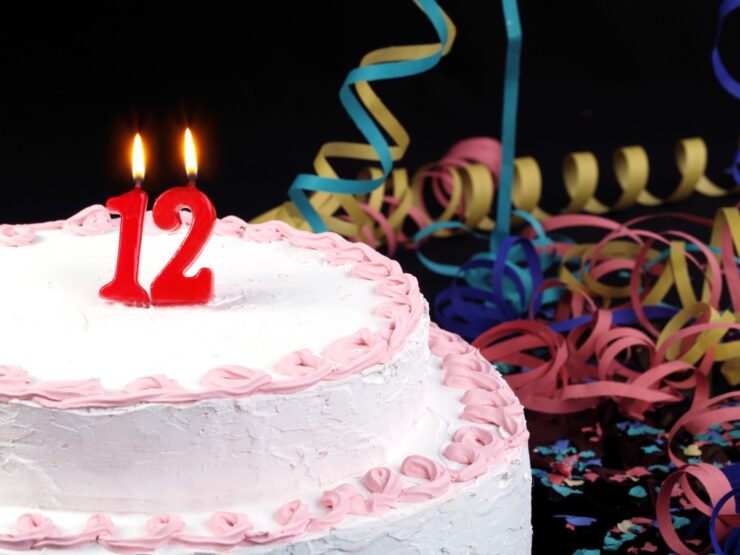 Buying the right gift for your preteen girl might look like a tedious job, but in reality, it is not. You have to keep some points in mind while purchasing. First of all, you have to be sure that the present or toy you are buying is ideal for twelve years old or not. Gifts can range from art sets to electronics gadgets. Always ask the question of whether it is practical or not. So, to help you, we have made some points that you can refer to.
Toys That Help In The Development
Kids are at the border of being teenagers. So, what things they play with have a significant impact on their growth. Toys or gifts construct a considerable psychological impact on children. They make an effort to understand what has been given to them. As a result, as adults, you should choose a gift for them that will be beneficial to their minds rather than harmful.
Safe Toys
Any child's safety should be the top responsibility. When choosing toys, remember that twelve years is still young. They are aware of the dangers of several things, yet they are unable to prevent them. So you should not choose something that could be proven to be dangerous to their health.
Conclusion
In this article, we've uncovered the most recommended present for 12-year-old girls. They're pleasant toys to be given as a gift too. Your kid will enjoy her skills and toys very much. These toys will let her be herself and enjoy being with friends too.
FAQs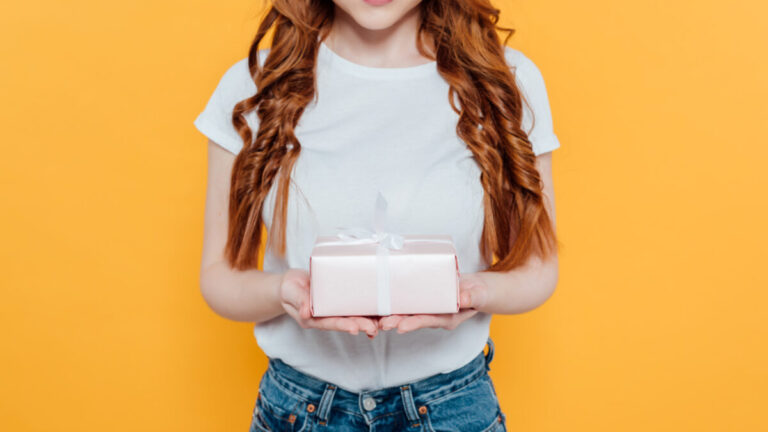 What are some of the finest presents for a 12-year-old girl?
Presents that are unique, entertaining, and distinctive are ideal. She would be delighted with an artwork set in which she would make anything. Or you can give her some fabulous fashion jewelry. A fantastic book would also be a good start.
Is a 12-year-old considered a kid or a teen?
At this age, your daughter is in between the age group. She is neither a child nor a teen. This age group is known as tween. Significant transformations begin at the age of twelve.
What skills should children have by the age of 12?
At this age, the child can do some basic cooking, go out for groceries, do a few household chores, do their homework, and do other primary responsibilities.
Check out some other gifts from Amazon also: