Kids love toys. It has now become such an important part of growing up. Especially for the boys who just crossed the age of 10. It is healthier to buy your 11-year-olds outdoor or indoor game toys. The age of information and online gaming has taken this healthy phase away from many.
But if you are that parent or cool Aunt or uncle or grandparent who want your boys to enjoy playing games the old fashioned way in the outdoors or the puzzles that strain the brain and develop sharp skills that will help them ace their exams or work later in life, we will present to you a list of best toys and gifts ideas for 11-year-old boys.
Awesome Gift Ideas For 11-Year-Old Boys
1. ThinkFun Gravity Maze Marble Run Brain Game and STEM Toy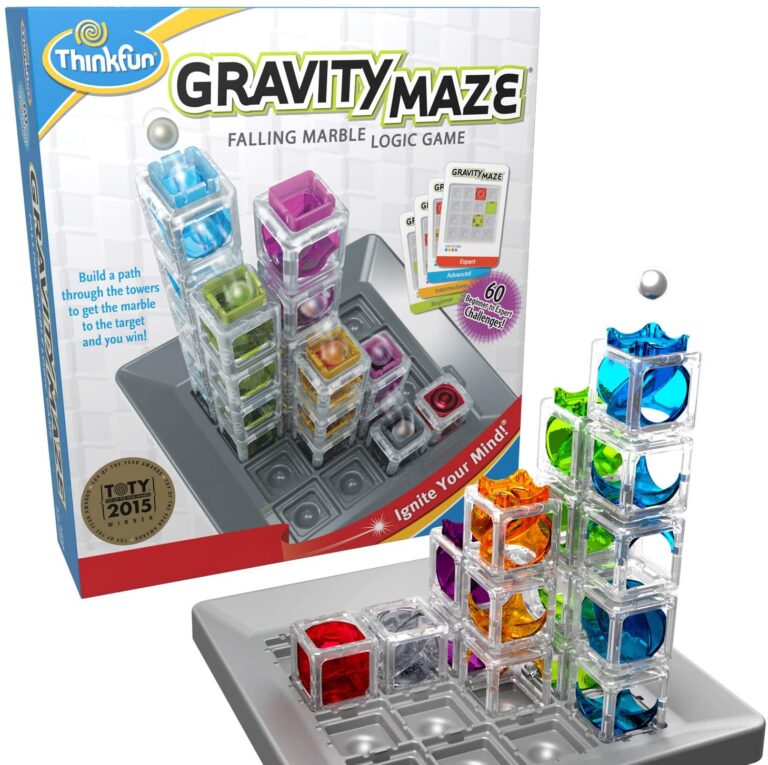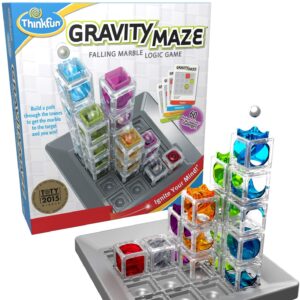 These are brain games and mind-challenging puzzles for your 11-year old. The best toy that not only is fun and cool but helps to develop the most important cognitive skills and skills to recognize patterns and solve problems.
The set comes with a logic game, a marble run, and a STEM toy that contains 60 challenges from beginner to expert, 9 towers, a target piece, a grid game, and 3 marbles. STEM stands for science, technology, engineering, and mathematics. So yeah!
If you spend time playing and guiding your kid, get ready for fun brain-straining sessions. It is easy to learn and comes with clear instructions and progresses slowly to get to the advanced level from 60 beginner levels.
Features:
Dimensions – 9.38 x 3 x 10.5 inches
Weight-1.61 pounds
Develops critical skills
Multi-level challenges
2. Lucky Doug 12-in-1 STEM Solar Robot Kit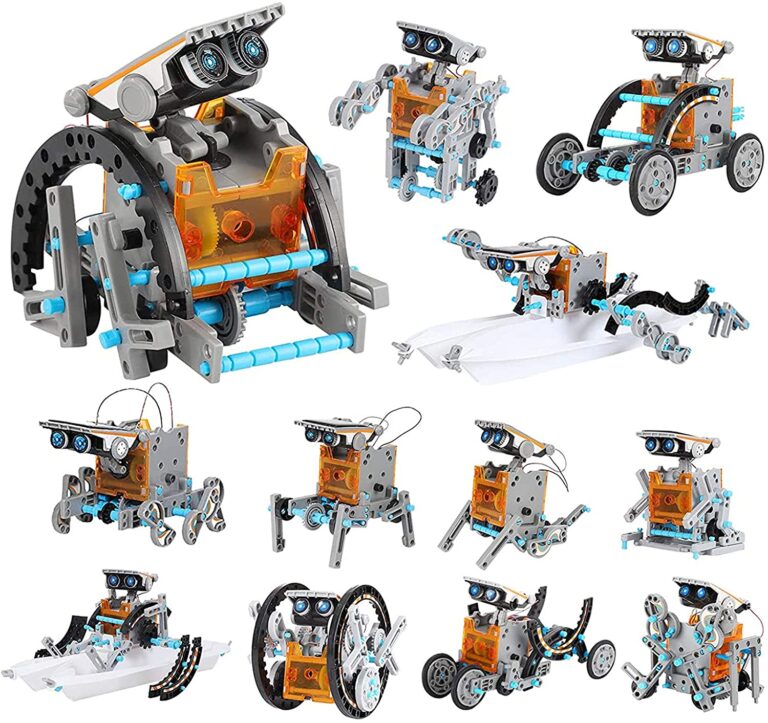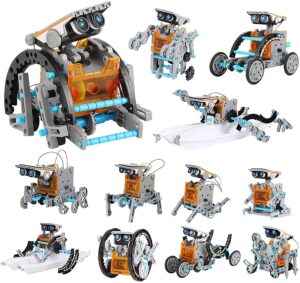 Robots are the future of the world and kids will love this cool solar robot kit. It comes with 190 pieces and instructions on how to make a robot. The pieces are connected and an environment-friendly solar energy robot is built.
Your kid will not only develop the STEM skills at an early age but learn the multiple ways in which robots can be designed. Your kid may design his new robot design once he masters the puzzles.
Features:
Recommended By Education Professionals For Both The Home And Classroom
Dimensions: 11.02 x 7.17 x 2.64 inches
All Pieces Are Durable & Non-toxic
Power by sun
3. ESSENDON Outdoor Explorer Kit & Bug Catcher Kit With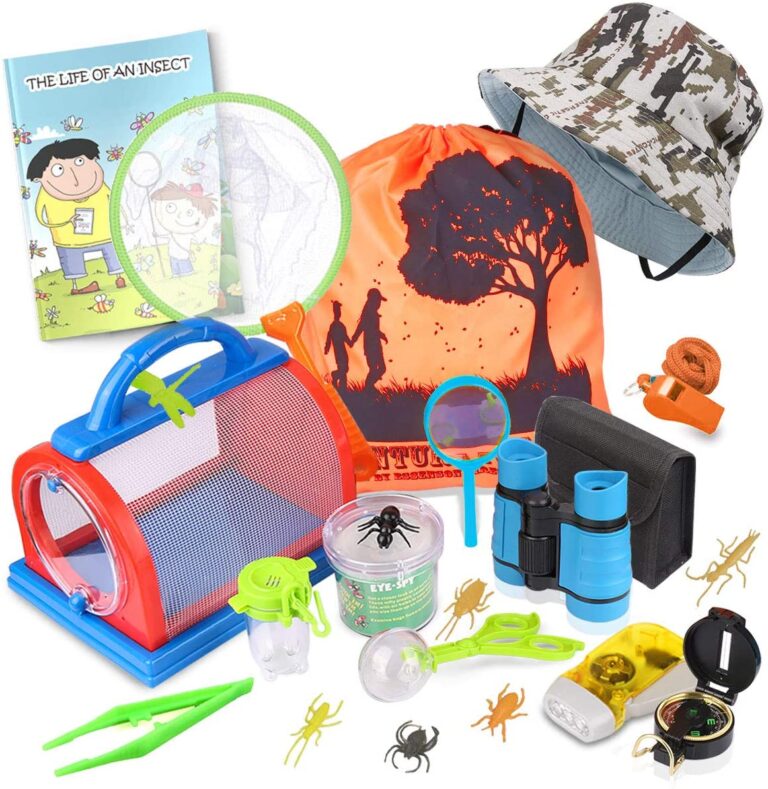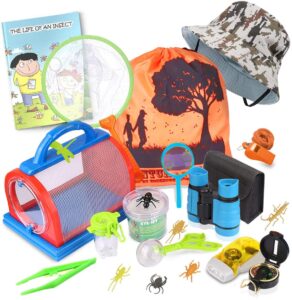 Who isn't stimulated by adventure? Especially kids. An outdoor explorer kit is one of the coolest ideas for gifts for 11-year-old boys. Yeah, start the camping and hiking lessons. The best form of learning happens outdoors with survival skills.
The kit includes-  power binoculars allowing for 5 times the magnification, a compass, butterfly net, a critter case to explore the backyard, whistle, tweezers, bug containers, hat, and backpack.
It enhances stem learning with map reading and a good sense of direction by reading a compass, scientific exploration, and love for nature. This is an awesome gift to develop curiosity and a spirit of exploration in your 11-year-old kid.
Features:
Package Details: Binoculars x Compass gift x Butterfly Net x Magnifying Glass x Backyard Exploration Critter Case x whistle x Tweezers x Bug Containers x Bug Toys x Hat x Insect Book x Backpack
Package Dimensions-9.84 x 7.56 x 6.46 inches
Weight- 11.4 ounces
4. Rechargeable Laser Tag Set + Innovative LCDs And Sync – 4 Infrared Guns & Vests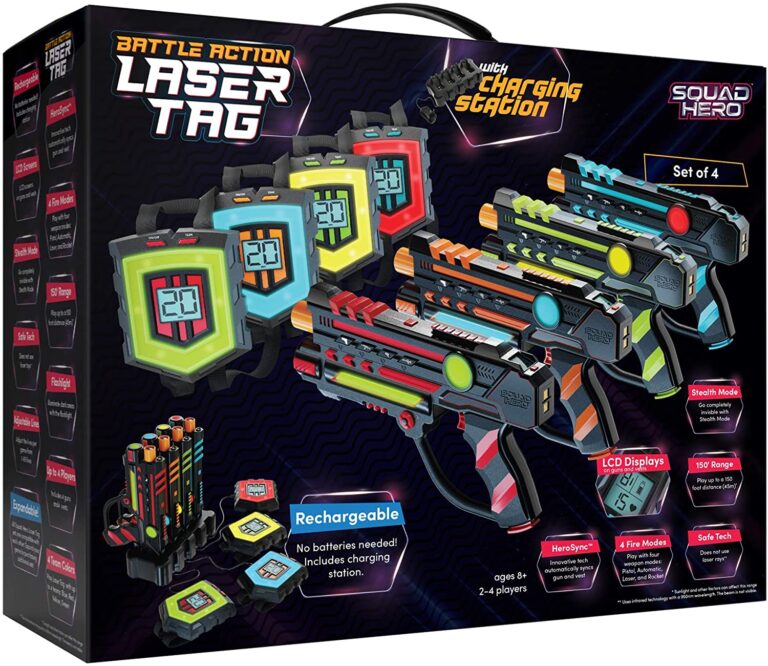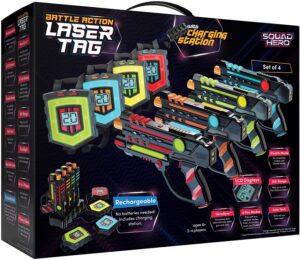 Kids are crazy about space adventures, star wars, and guardians of the galaxy nowadays. What can be better than gifting them Laser tag guns? It is a rechargeable set so the action never stops. It is good for parties or for making the holidays super fun. For your kid and his gang, this is a perfect present.
It has advanced features such as adjustable lives-per-game setting, Stealth Mode, night flashlight, a full 150-foot reach, and child-safe infrared light for night mode. You can add various and limitless guns to your arsenal. All Squad Hero Laser Tag sets are compatible. This is a high-tech game set that your kid just requires for a fun outdoor physical activity.
Features:
Adjustable lives
Safe tech
Four team colors
150 ft range
Flashlight included
5. Punching Bag Set for Kids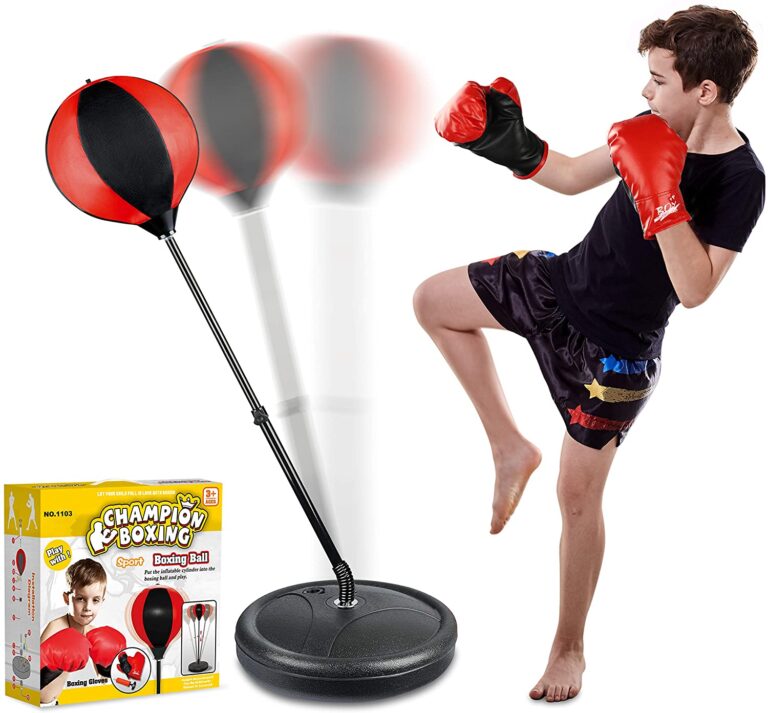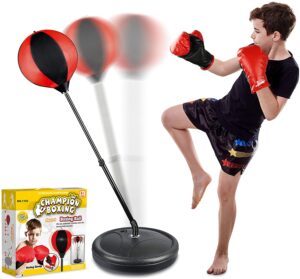 For your kid to get out of the long hours of mobile and TV, physical activity is one of the best ways. Preteens love boxing and throwing punches. They find it fun and so cool. This kit will not fail to intrigue them into some strenuous physical activity.
This is the complete package. It includes a ball that can be inflated, a pump to adjust the air in the punching ball, gloves to protect your kid's hands, a base that's strong enough that it doesn't get knocked off, as well as a stand that can be adjusted with a metal wrench. It also contains a manual to help you with the process.
It is fun, easy to set up, and using the punching set with a pump is also easy. This is a user-friendly, safe option where your kid not only gets to do the physical activity but safely practices these skills.
Features:
Good Boxing Equipment
Boost Your Kid'S Confidence and Self-Esteem!
Keep Your Kids Healthy and Active!
6. Ninja Warrior Obstacle Course for Kids Backyard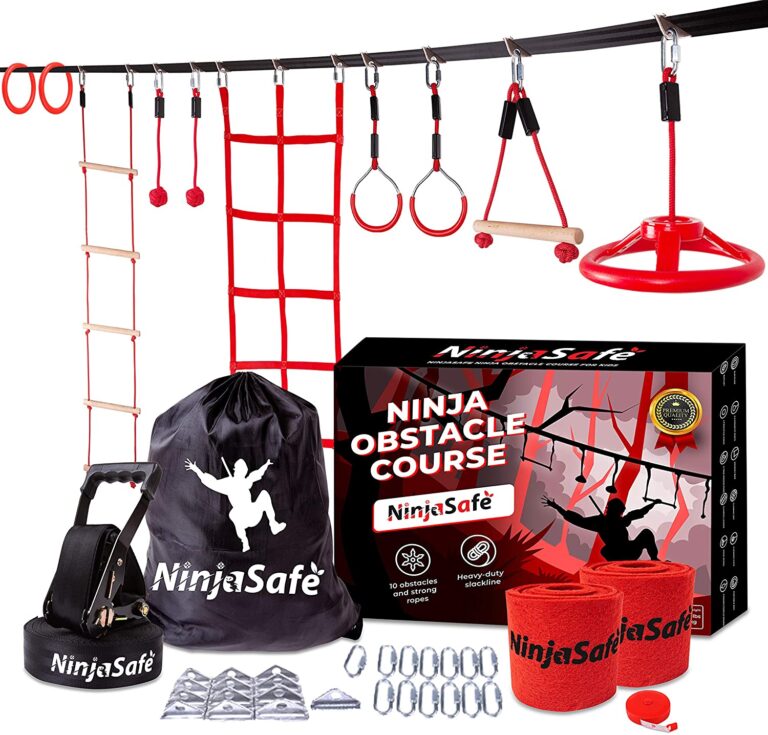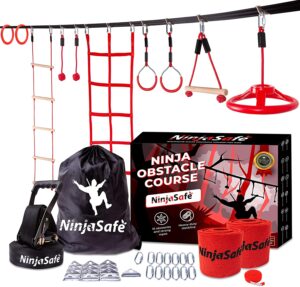 This is a super fun kit for physical activity. It comes with 10 accessories with the 4 most favorable obstacles for your training fortress: climbing net, climbing ladder, 360 spinning wheel, & freestyle rings. It is well designed with top-quality durable material and easy to set up. So this is going to keep your kid intrigued for a long time. Ninjas are kids' favorite these days.
Features:
Maximum safety
Adjustable for all levels
7. Hover Soccer Ball Boy Toys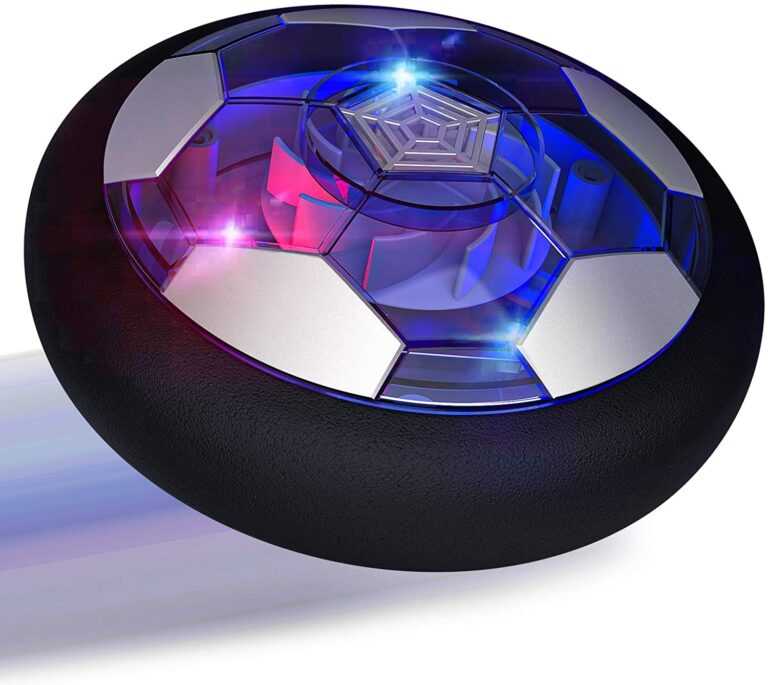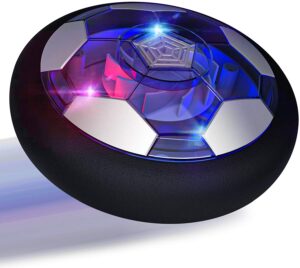 Ideal for indoors, the hover soccer ball comes with a powerful motor that allows playing with this toy in several ways. The LEDs are pretty cool to watch. It is easy to put together and disassemble later for the kid. It is something great for a Christmas present and also helps train the kid for football.
It is made of premium quality non-toxic material to ensure your kid's safety, it has a round edge design with the newest foam bumper protection, and is durable. Plus the floating football makes children curious about technology.
Features:
Super soft edges
Colorful lights
Rechargeable functions
Enhances interaction with kids indoors
8. GlowCity Glow in The Dark Basketball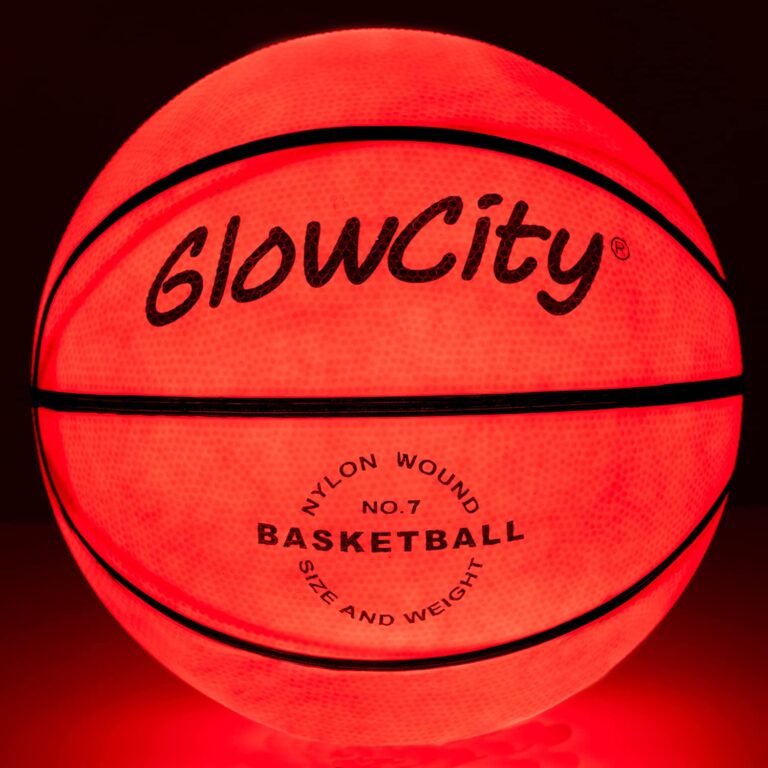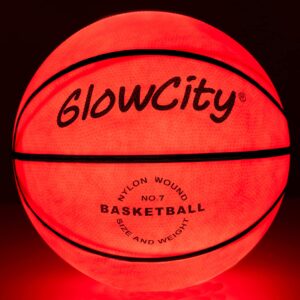 If your kid loves basketball, this is the perfect gift. A glowing basketball is appealing to the eyes of kids and the fact that it can be played both indoors and outdoors is an added advantage.
Even if it is bad weather, a game of basketball won't be difficult for your boy with this glowing ball. Basketball in the dark will be fun as well.
This gift will stand out. It has a rubber exterior to help keep the glowing lights secured in their compartments. It switches the lights automatically off when not in use. It has  2 LEDs for up to 30 hours of evening play. It is easy and fun to play with this bright and flashy basketball.
Features:
30 hours battery life
Perfect for indoors as well as outdoors.
9. Kids Against Maturity – Card Game for Kids and Families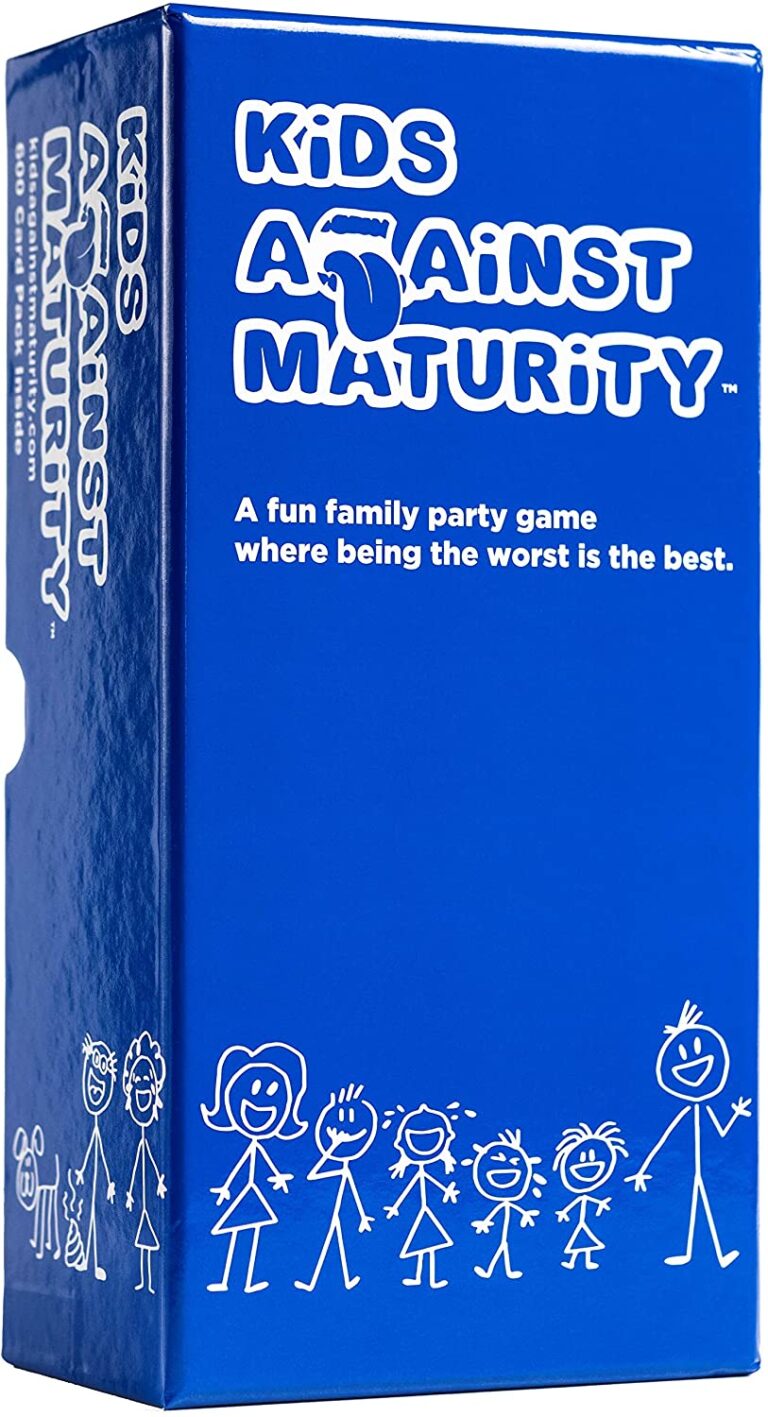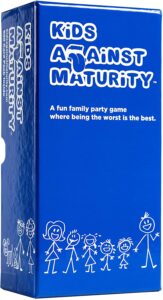 For fun family time, this is an amazing option. It comes with 600 question and answer cards and a handy box to store it all. It's portable and a take-anywhere game. Kids Against Maturity cards bring together the best tried and tested fill-in-the-blank game-play.
It is best for group play, sleepovers, or family get-togethers. Kids will feel included and interact and socialize. Card games are one of the best to help kids break the ice and their bubble of seclusion along with developing their skills.
Features:
Innuendos for Adults…
Over 500 Q & A Cards!
Best for family time
10. Activ Life 2-Tire Pack LED Bike Wheel Lights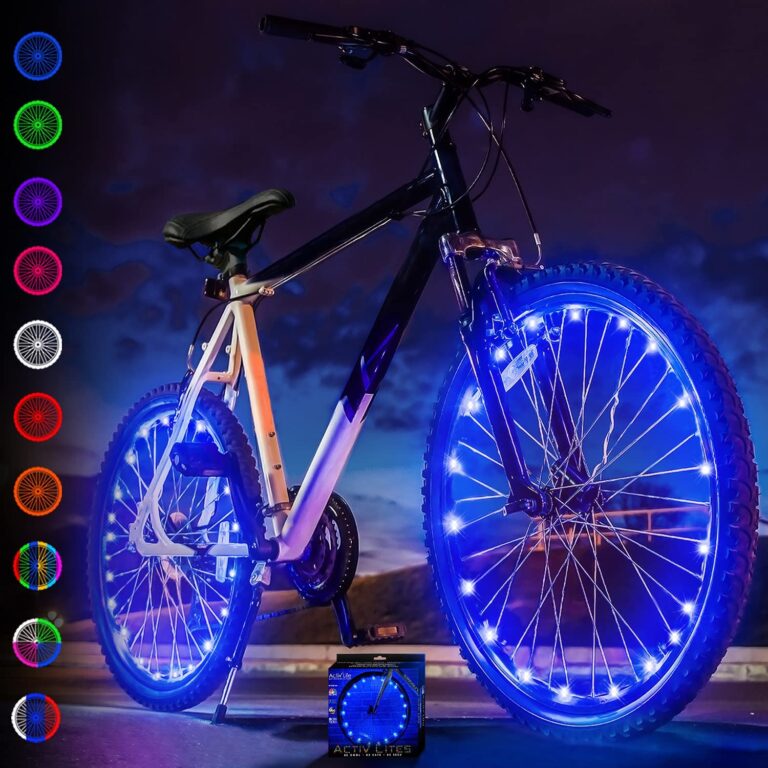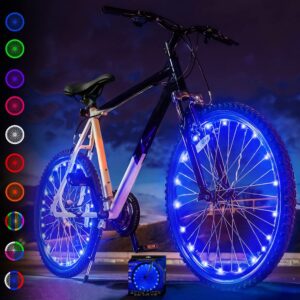 Who doesn't love bicycles? For your 11-year-old, a bike that stands out is an amazing idea. These LED lights will make for a cool present. For amazing outdoors day or night, your kid will love to ride and show off the multi-colors that his bicycle wheels flash.
Kids love attention and these LEDs that are number 1 on several platforms such as ABC, NBC, FOX, and CBS and are safe and with a constant flashy mode.
The installation is super easy and the kids would love this to flash the new addition of nine different color pattern making LEDs to their lovely bicycle around. Also, this will help you keep track of your kids' bikes easily.
Activ Lites make your child's bike visible from all angles while pedaling and at rest. Your safety concern will be solved with this as not only your kid will have a cool bike but you'll be able to easily notice the bike. These Activ lights will come with batteries that will make them last longer.
Features:
A compact battery compartment that does not take up much space and is light in weight
Brightest, durable and waterproof LED bike lights
Buyer's Guide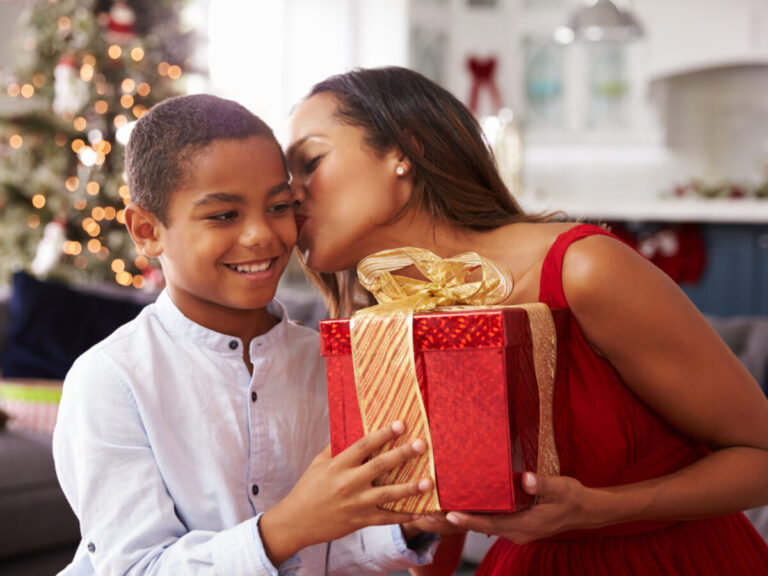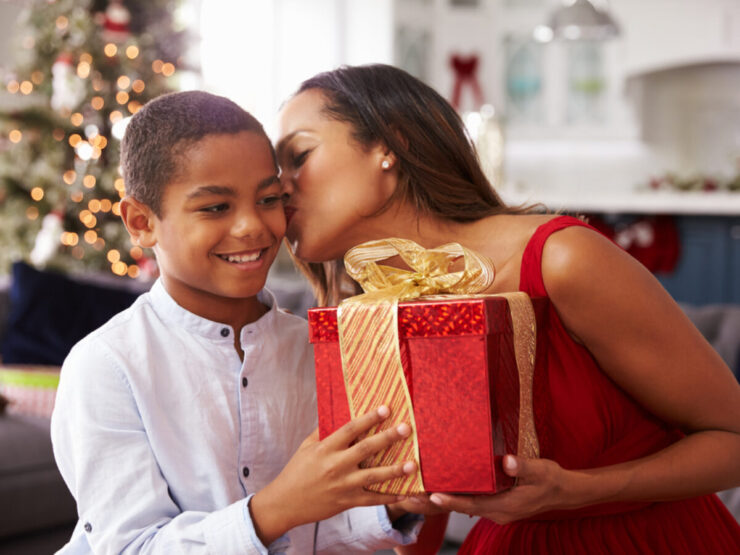 For young boys entering their teenage years, it is important to get them the toys and gifts that keep them intrigued and help develop the important skills.
It can be really difficult to choose from the wide range of options that are available to us. Proper research and prioritizing are the key.
Quality
It is so important to ensure that the gifts and toys that you are buying are not toxic and are durable. The key is to go for the brands that offer the best.
The non-toxic materials can be a bit expensive but your kid will be able to enjoy the games big time consistently without any lag. Plus this will add to your reputation as a cool parent when your boy's gang comes over for games, hanging out, or a party. Go for the best.
Educational Value
The development of the necessary cognitive skills is so important. With the critical skills, survival skills, and STEM-enhancing educational toys, we have a whole lot of variety.
STEM toys are in great demand these days. Teaching your child, not just these skills but also sensitizing them towards the environment is very important.
This way they will not only look for the best but try to find eco-friendly alternatives methods for doing work. The games are going to help in the long run. Make sure you research well and choose the best toy for your 11-year-old.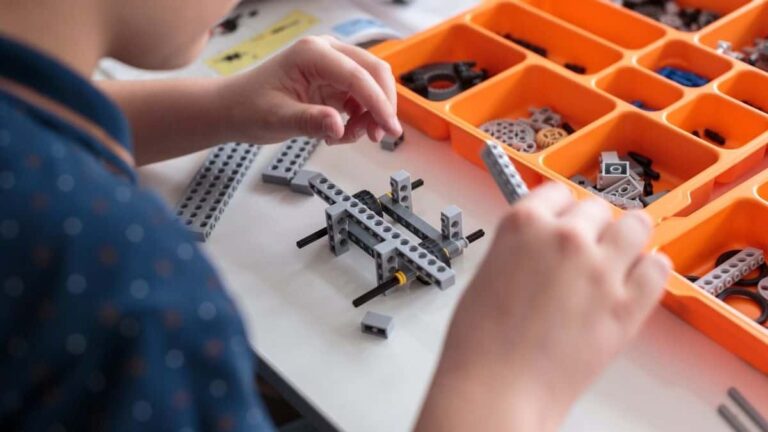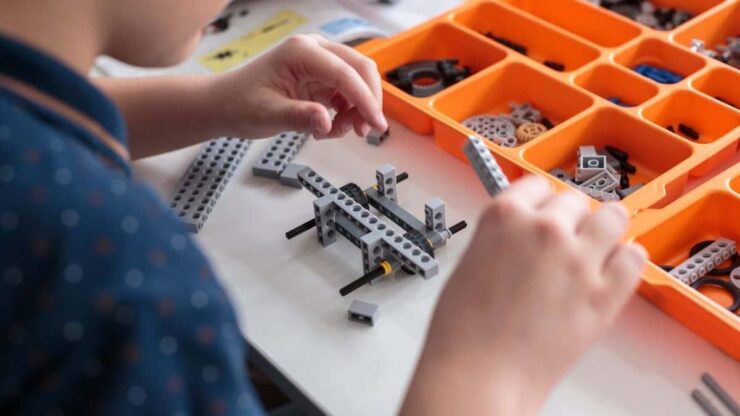 Reviews
Getting to know other people's experiences with the toys or gifts that you are considering buying is very important. This will not only help you to get to know the things that the website does not mention but give you valuable insight while deciding the gift to buy.
Reviews give surety which is so important to know before spending your hard-earned money.
Conclusion
The best range of choices available to you is described in this article. Pick the one you find suitable for your boy. Do look at the buyer's guide before buying anything. This will help you understand better what you want.
FAQs
Which kind of gift will be best for my 11-year-old nephew?
It is important to keep in mind the preferences, choices, and personality of your nephew before getting anything for him. If he likes outdoors, the camping kit and laser tag are a good option and for indoors, puzzles are a good option to keep him occupied.
What can I possibly give my 11-year-old to get him off the phone?
This is a bit difficult with the information age and technology all-around. But the puzzle maze with lots of options to keep him occupied and intrigued is a good choice.
If your kid likes robots, the robot kit is a good option that will keep him intrigued along with developing the STEM skills (Science, Technology, Engineering, Maths).
My 11-year-old loves the outdoors, what can I buy him for Christmas that is educational and interests him?
An outdoor explorer kit is a good option when you want to go for outdoor educational games. We would suggest spending some time with your kid to get them started on camping, hiking, and knowledge of directions.
There are more interesting gift ideas on the list below, check it out: