Board games have been around for quite a long while. They have been an inexhaustible source of entertainment for different generations. These games come in various forms, themes, and styles, and the value of the strategy is a key factor to success.
Although there is a strategy in all sorts of different games, the strategy board type will reward you for measured moves and planning. You will challenge your friends and get challenged each and every time when playing.
These games of wit will provide you with numerous entertaining hours and sharpen your mind for strategy and attention to detail.  In this article, we will list some of the best strategy board games you can find in the market nowadays.
List of best strategy board games
1. 7 Wonders Board Game (BASE GAME) – New Edition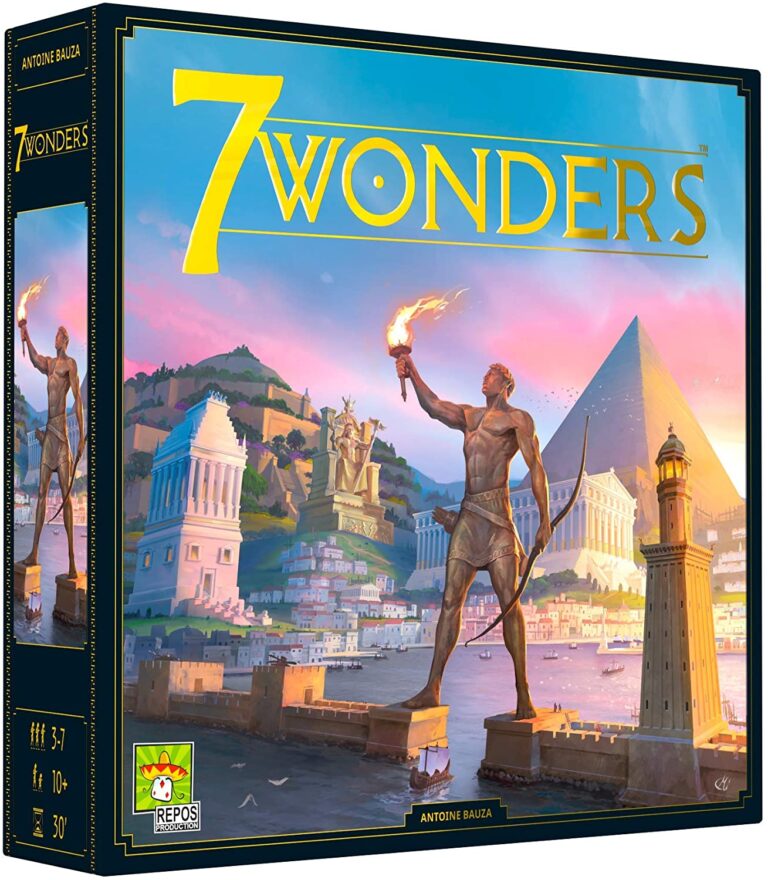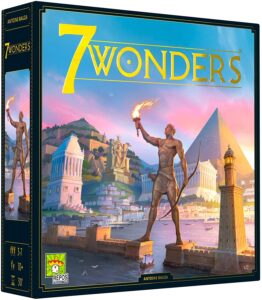 Seven Wonders is one of the most popular games on the planet. It earned over 30 international rewards and is endorsed widely by critics and the public. It offers you around 30 minutes of gameplay for a single match, and it is designed for up to 7 players.
The player assumes the role of the leader of one of the 7 civilizations. After he picks one, he is tasked to develop the civilization, gather resources, end build armies. The game is divided into 3 ages (rounds), and by the end of each, the player gets to draft one powerful card. These cards bear a significant impact on the endgame so choose carefully.
The winner is determined by the number of total points when the third age comes to an end. The bigger the military strength and power of cards you have drawn, the more points you score by the final point count.
It is a game that rewards careful planning. It is important to always keep an eye on what your opponents are doing with their civilizations and strategize accordingly. The gameplay is fast and offers you big-time replayability with hours of entertainment for the whole family.
2. Sid Meier's Civilization – A New Dawn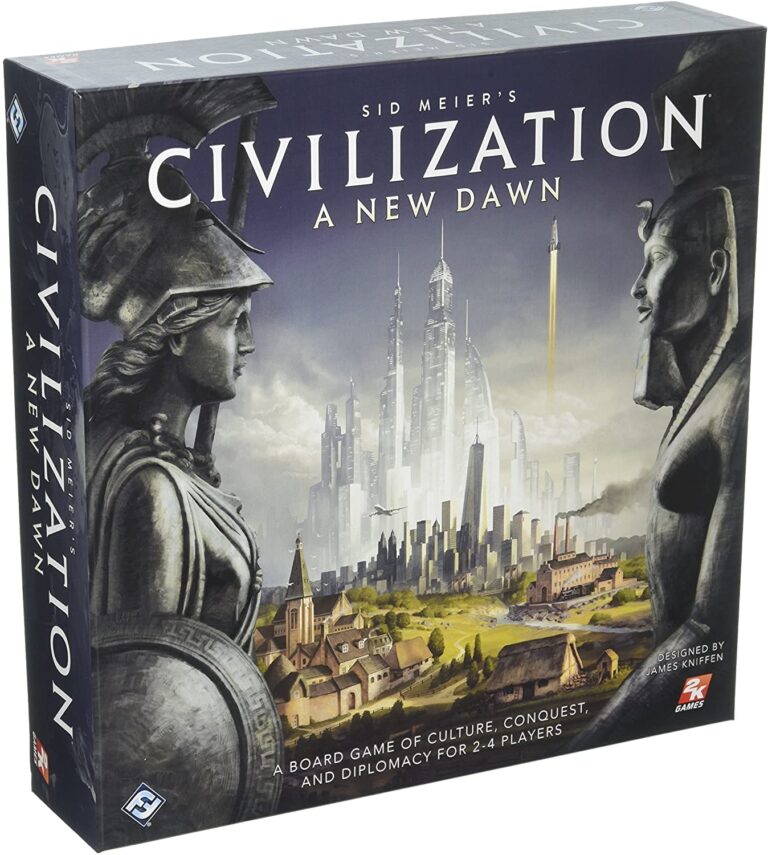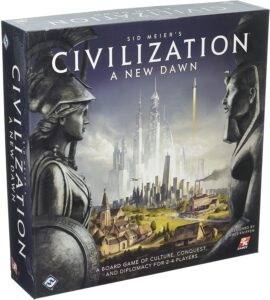 Sid Meier's Civilization – A New Dawn is a board game inspired by the bestselling PC franchise. The game is appropriate for 2 or 4 players that are at least 14 years of age.
It is a turn-based game that puts the player in the role of the leader of the nation. They are tasked to win new territories, acquire knowledge about new technologies and various wonders. The goal is to advance your nation in different areas.
Players take the roles of important historical leaders from Cleopatra to Gandhi, giving them unique abilities that can be used throughout the game. The match typically lasts between 2 and 3 hours, and during that time, your assignment is to grow a single city into an enormous empire.
It is a very entertaining and educational game that will not take too much of your time for a single game. It captures video game essence pretty well and offers you numerous possibilities and options.
3. Ravensburger Disney Villainous Strategy Board Game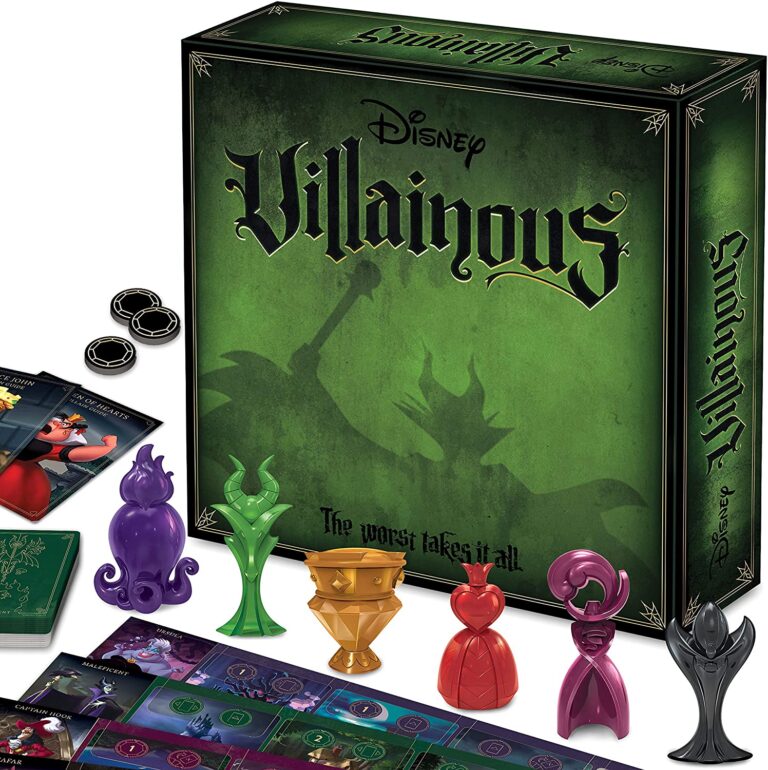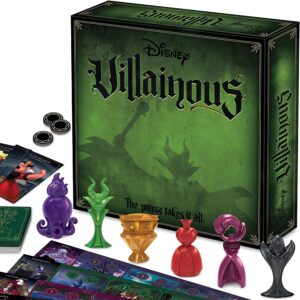 Coming from Ravensburger's, this board game's accent is on iconic and famous Disney villains. Single-game lasts roughly 50 minutes, and manufacturers recommend that the kids from 10 years of age and above should play it.
Choose between Captain Hook, Jafar, Ursula, Queen of Hearts, Maleficent, or Prince John and indulge in this fantastic strategy-based board game. The game can play up to 6 players, and it is an attractive choice for all Disney fans out there. The rules are pretty straightforward. You are provided with a guide for each villain, helping you strategize and prepare better for the game.
You can play this game as a standalone, but it is also compatible with Evil Comes Prepared, Wicked to the core, and Perfectly Wretched, all parts of the villainous lines. It will provide you with numerous hours of entertainment and will be invaluable in your board games collection.
4. Stratego Original Game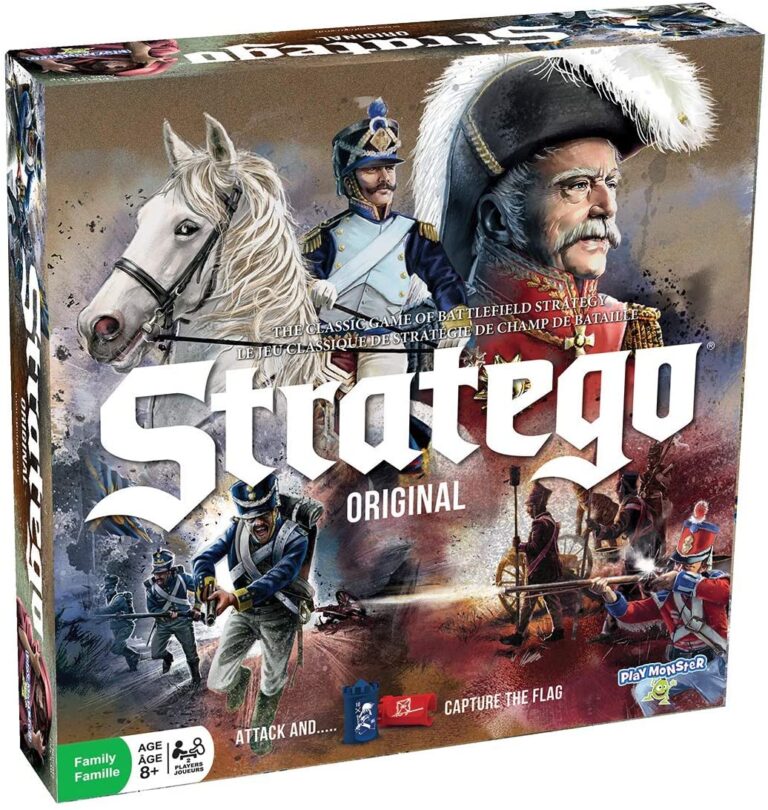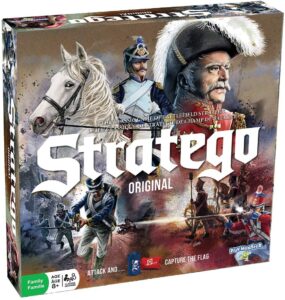 Coming from PlayMonster Store, Stratego has new and refined artwork for a well-known and beloved strategy board game. As you know, the game is for 2 players and can last between 15 minutes and a couple of hours.
The game's objective is the same as before; you and your opponent are divided into two armies and are tasked to capture the flag or enemy pieces to the point he cannot make any move. This is a game that will reward you for planning and strategizing. A clever deception is a key tool that you must utilize in order to win.
It is a perfect game choice for younger kids and nostalgic parents and grandparents. This new, updated version does not require stickers, and it is easier to set up and play than ever. The quality of the product is superior, and if you are a board game enthusiast, this game should definitely find its way into your collection.
5. Ravensburger Marvel Villainous: Infinite Power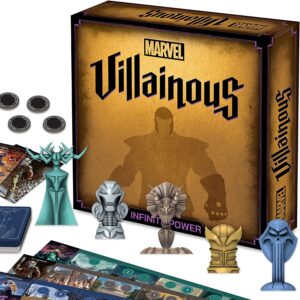 Ravensburger provided us with another fantastic strategy board game with villains in the leading role. This time it is something fresh for Marvel fans. You assume the role of one of the five villain pieces you get in the set – Hella, Thanos, Kilmonger, Ultron, or Taskmaster.
The game is designed for up to 4 players, and it lasts roughly 80 minutes. The game has a very simple set of rules, and each villain comes with a specific guide to help you strategize and organize better. Since this game is recommended for kids that are 12 years of age and above, you can adjust the difficulty based on your preferences.
If you are a Marvel fan, this is an absolute must in your collection. Choose the villain, and face off against the mightiest heroes in this entertaining battle of wits. The game has tremendous replay value, and the design of cards and pieces is top-notch in quality.
6. Hasbro Gaming Avalon Hill Diplomacy Cooperative Board Game, European Political Themed Strategy Game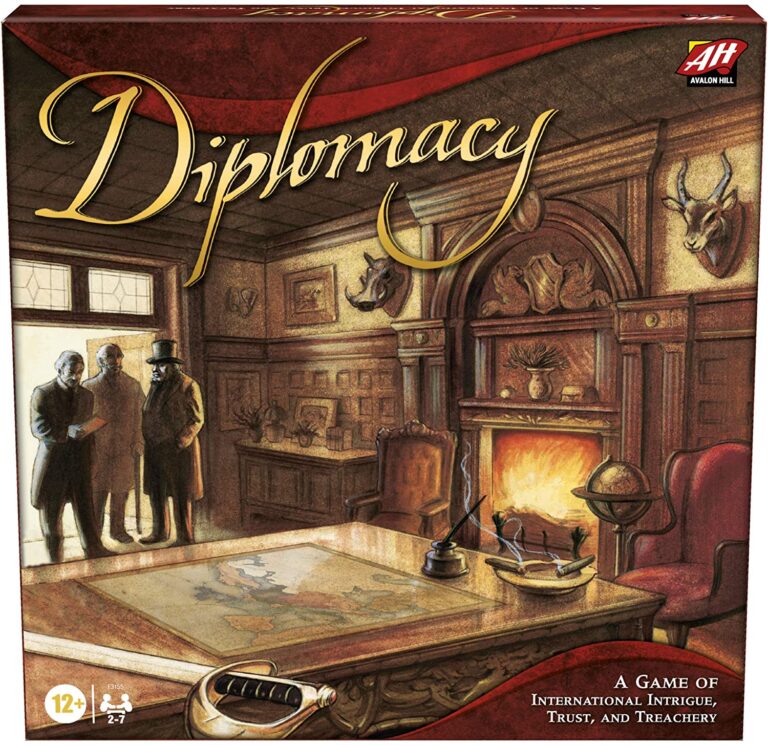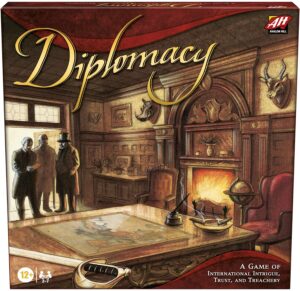 The Avalon Hill Diplomacy is an atmospheric strategy board game set in the 20th century, just before World War I. The game is for 6 or 7 players and can last even up to 6 hours of play. It is pretty immersive and climactic and comes with over 300 playing pieces, including armies, fleets, and control markers.
Dice rolls and luck will not grant you victory in this game since it is highly rewarding for clever and planning playstyle. You are tasked to form alliances, make deals, and negotiate to assert your dominance throughout the continent. This game is a perfect choice for strategy game lovers and European politics enthusiasts. It is recommended for children from 12 years of age and up and comes with high-quality pieces, a board, a map, and a rule book.
7. Tiny Towns: Original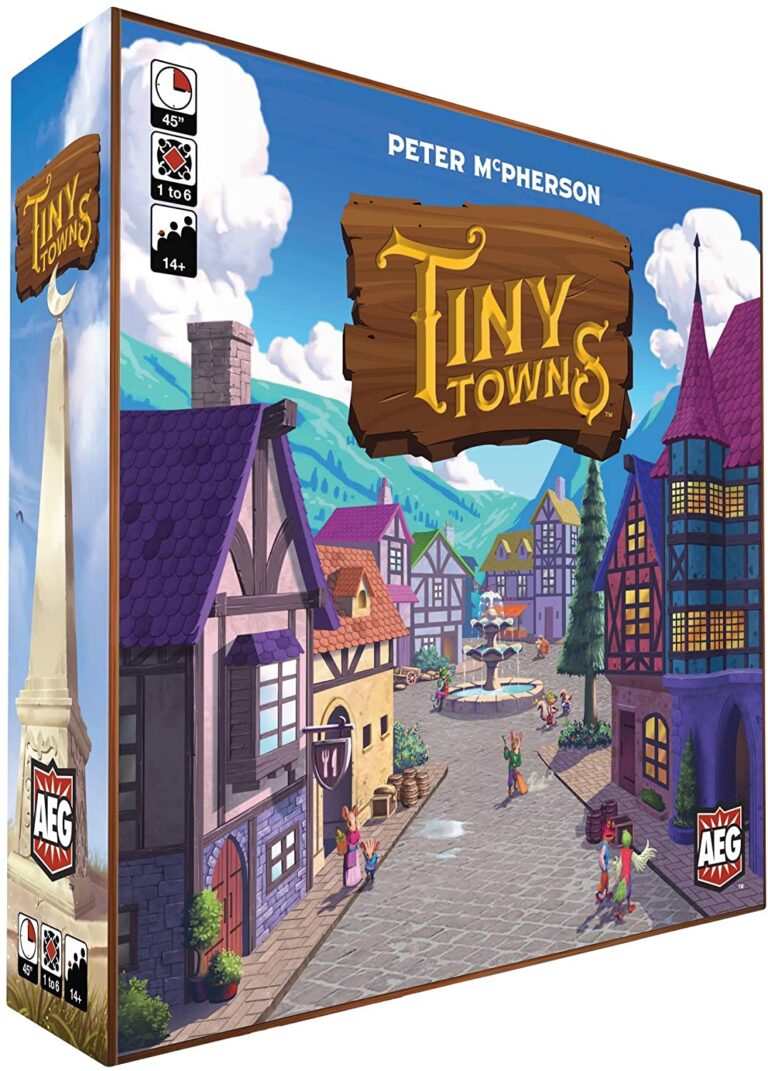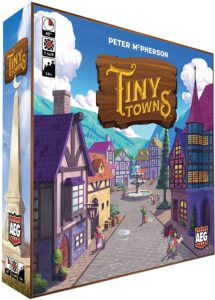 Tiny Towns is an adorable board game coming from Alderac Entertainment Group, creators of various similar products. The game is for 1-6 players and offers you between 45 and 60 minutes of playtime.
You assume the role of mayor of a tiny town and are tasked to develop and construct it. Tiny Towns comes with a 4×4 board on which you place different resources in specific layouts. As you create constructions and build the town, you are gaining victory points. Once players cannot place resources on board or create a new building, the game ends, and the player with the highest number of victory points wins. All pieces of the set have unique colors and shapes.
The game is light, casual, and relatively easy to learn. However, the difficulty is deceitful and requires a lot of strategies and planning to master it. It has excellent replay value, and it is an intriguing game that might find its way into your collection.
8. Carcassonne Board Game (BASE GAME)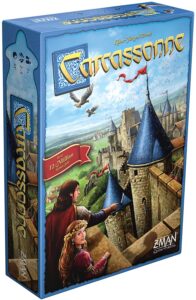 Carcassone board game is coming from Z-Man Games, and it is a strategy board game set in the medieval age. It is for 2 or 5 players and typically gives you around 45 minutes for a single game.
It is a game that is highly rewarding for your strategical prowess and planning. Your task is to build a fortress from scratch and develop your territory throughout the game. The Player produces followers that complete tasks through the course of the game and wins points for them. The player who had the most followers and completed tasks wins the game by the end of it.
In order to master Carcassone, you should be very tactical and smart about placing followers on the right tiles. There is a total of 84, and you can find numerous combinations to go for, which gives the game a high replay value. You can also purchase expansions, which will provide you with new features, a fresh set of rules, and new combinations for tiles.
9. Plunder A Pirate's Life – Strategy Board Game for Adults, Teens, and Kids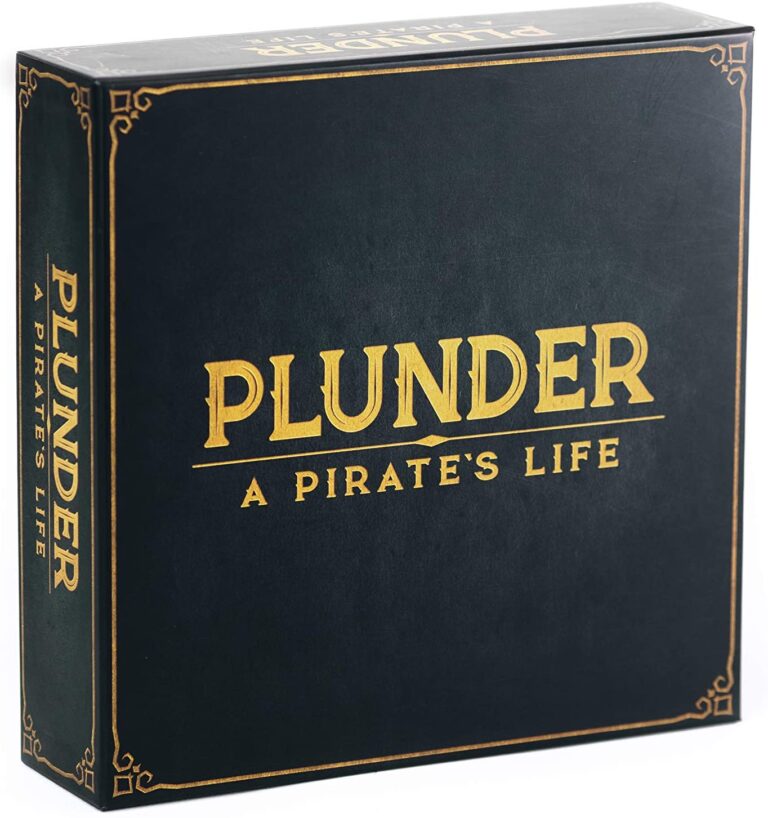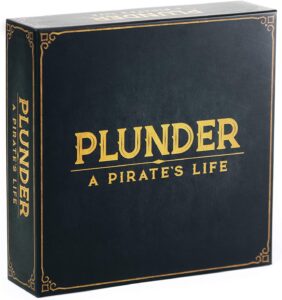 This game comes from Lost Boy Entertainment and immerses you into an engaging pirate life atmosphere. It is designed for 2 or 6 players with options to play against your friends or cooperate with them.
Players take the role of a pirate captain and are tasked to build the fleet, upgrade ships, conquer islands, rob treasures, and wage wars against opponents. Apart from the high replay value, the board is double-sided and offers you more gameplay options and different experiences.
The rule book is very detailed and offers you a great insight into the game, and helps you reach a better understanding of strategies. The matches are relatively fast-paced and attract even non-gamers.  Whether you are a beginner or board game enthusiast, you will surely enjoy this masterpiece.
Buying guide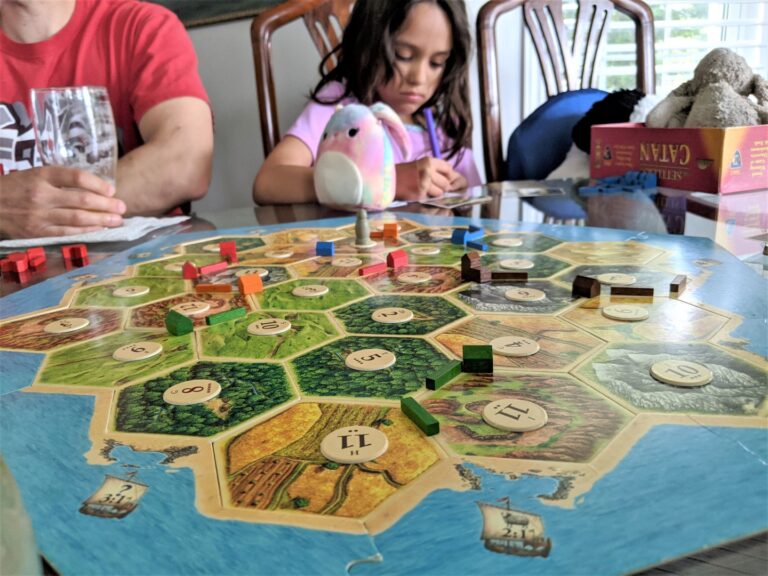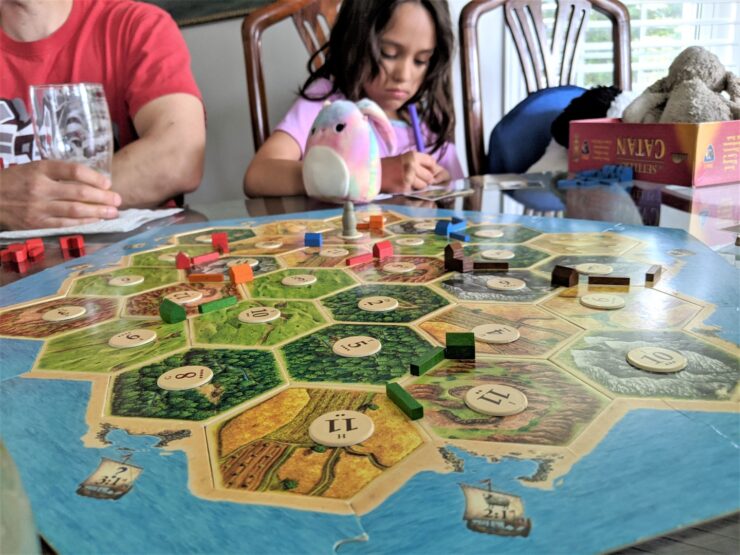 When purchasing the proper strategy board game, you should take into consideration some essential factors that will make your money's worth. Fun is, of course, the number one priority, but in order for the game to be entertaining, there are some important features that it should possess. We have listed some critical things to look for when purchasing a brand new board game in the section below.
Pick the one with an interesting concept
The concept is the essence of the game, and it often determines whether or not you will buy it. This is something that is a personal preference. Choosing to be king of an empire, pirate, merchant, cowboy, or something else is entirely up to you. Since board games are typically fun for family and friends, it is smart to consult them before making this purchase. Of course, there is more to a game than just a fancy concept, but it is the first thing that you will notice about it and what will attract you the most.
Rules are important
Go for a game that has an elegant and comprehensible set of rules. If you pick the one that will make you go for the rule book every now and then, you will not have a good time and will spend a lot of time trying to comprehend the guidelines instead of having fun with your friends. One of the best ways to measure the difficulty of the rules is to check the list of components. Typically if the number of components is overwhelming, the rules might be too difficult to grasp, and you might want to opt for a product that is more accessible.
The number of players
The number of players is a requirement that you should surely check before spending any money. You might find a suitable game, but it requires a high number of players, which will not suit your needs. All manufacturers label their games accordingly, so make sure you have checked for this before the purchase.
Playtime and replayability
These are very important factors. You do not want to spend the money and find yourself in a situation where you notice that the playtime is short or that the game is just not worth replaying. Make sure to read reviews and second opinions carefully to ensure the purchase of a high-quality product.
FAQ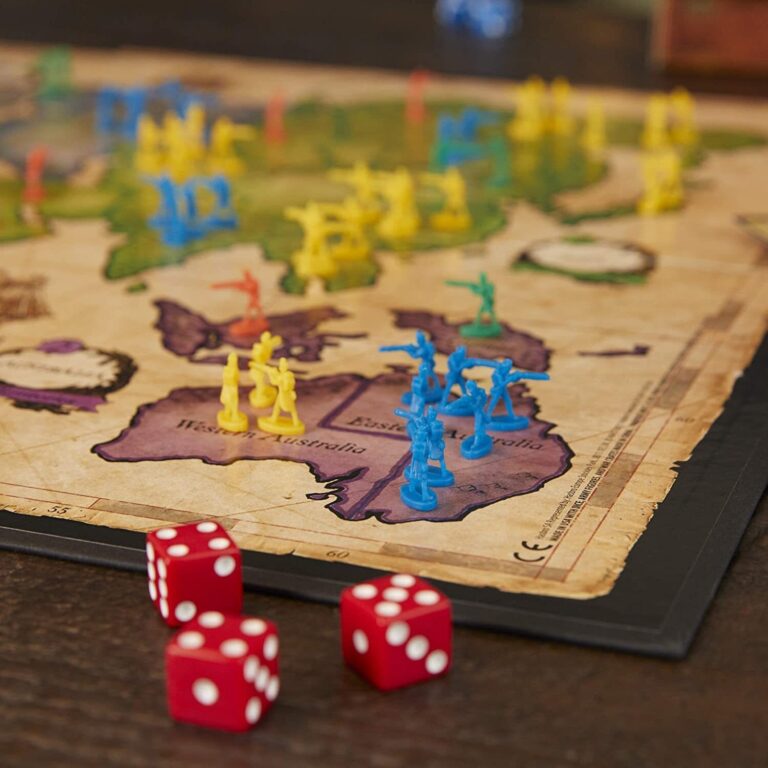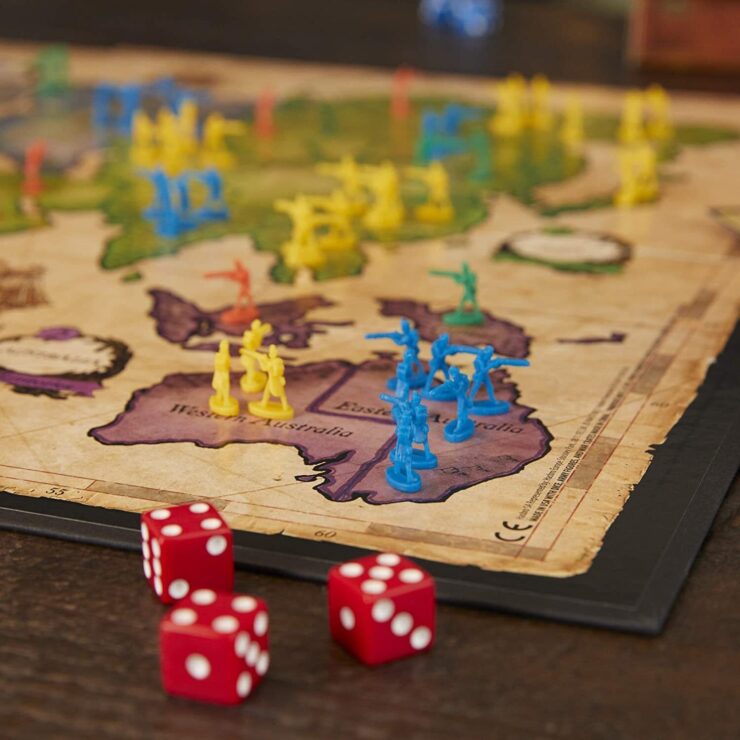 What features should a good strategy board game possess?
Some of the features are an entirely personal preference of the buyer. However, you should always opt for games that have an immersive concept, high replay value, and playtime that suits your needs.
Can you cooperate in strategy board games?
Of course, but not in all of them. Some of the games we have listed are designed to have this option as well. It can improve your experience, especially if you like to play with larger groups of people.
How important is replay value?
It is very important, and it also makes the investment better. If the game's content is designed to draw you to play again and again, it means more playing hours and more fun for the price you have paid.
What are the benefits of strategy board games?
There are many benefits of this type of play. It will develop your critical thinking and planning abilities. These games require you to think and often educate you in subtle ways. Apart from that, it offers a lot of fun for the whole family and your group of friends.
Conclusion
Each game we have listed tells a different story and offers you different levels of immersion and playtime. There are so many products of this type in the modern era that will make your head dizzy by just contemplating choices you can go for.
We covered some of the top products that are in a reasonable price range and offer you different amounts of playtime and player options. To make the right purchase, you should make certain decisions, and we hope our bits of advice will help you in this endeavor.
If these weren't enough, check out some other picks from Amazon also: