War Board games take an important place in this industry. They are highly competitive, immersive and offer you hours of entertainment. Today's market offers you hundreds of choices that you can opt for, which can be rather confusing, especially for beginners and casual players.
With modern technology and design, the war genre has improved drastically by its visual appearance and game mechanics. There are various types of games with different rules, so you can find yourself in a puzzling situation where you just cannot find the product that will suit you best.
Luckily we got you covered, and in this article, we will list some of the best board games in the war genre that you can enjoy with your board game party.
List of Best War Board Games
1. A World at War: Second World War in Europe and The Pacific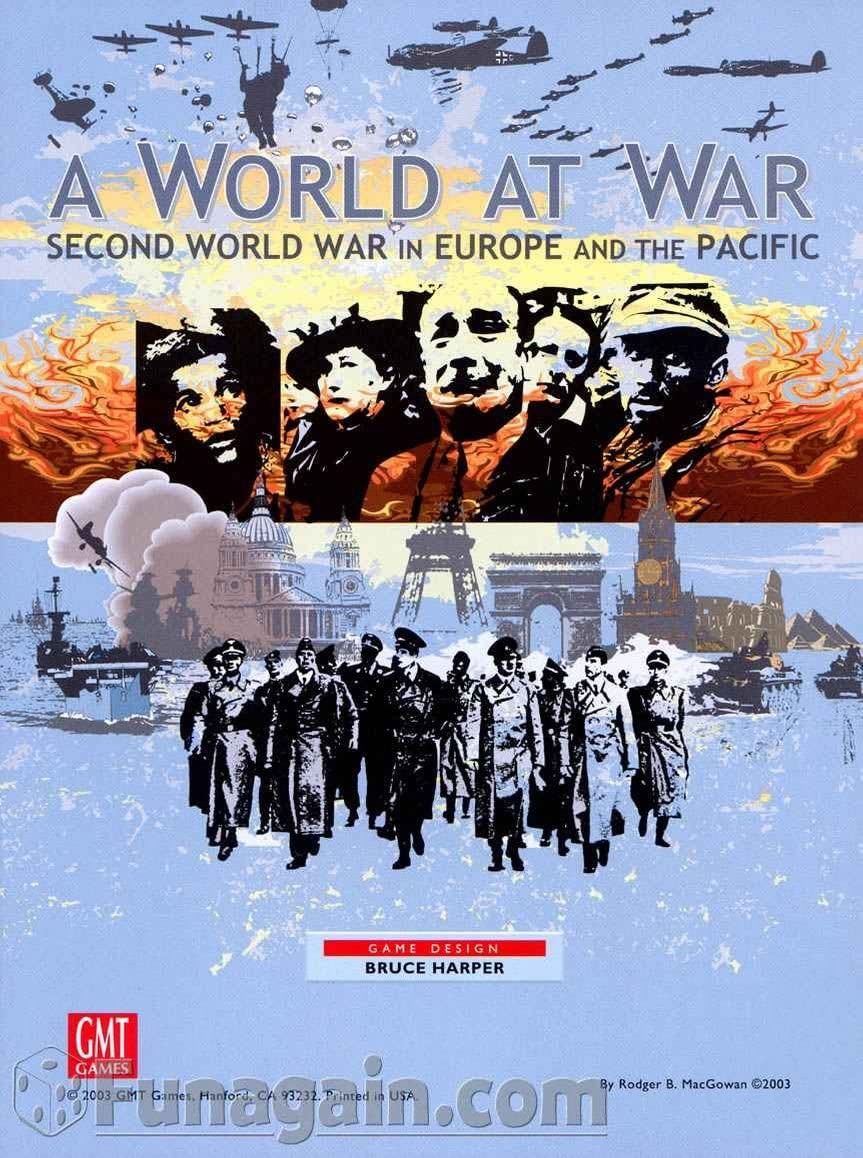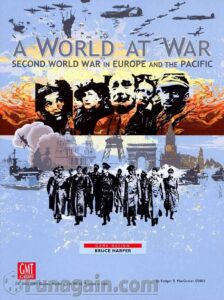 Coming from the GMT Games, this board game covers World War II in Europe and the Pacific. According to manufacturers, it is recommended for at least one player and as many as eight, although the gameplay is at its best with four participants.
Players assume the role of commander of the armies during the second world war. They build factories, armor their soldiers, and command the battles on the Pacific or in Europe.
Of course, the wars are not waged only on battlefields, so players have options to make diplomatic and political solutions throughout the game. Rules might be difficult to comprehend for beginners, so pay close attention when reading.
A World at War is a highly educational game and will walk you through various historical scenarios in the second world war. It will reward you for strategizing, and careful planning since this game is, above all else, the battle of wits.
2. War of The Ring 2nd Edition, Multi-Colored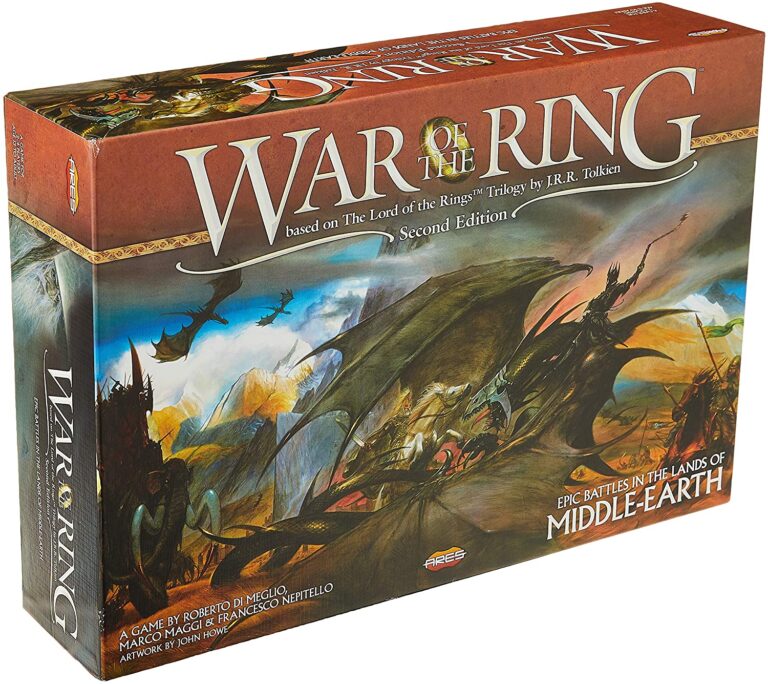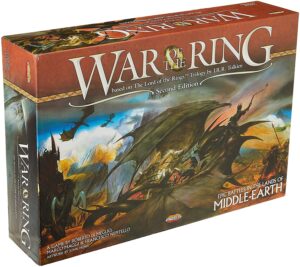 War of The Ring 2nd Edition is a game coming from Ares Games. It comes with a massive board, action dices, combat dices, cardboard counters, event and character cards, and of course, a rulebook. It offers you roughly two hours of engaging and exciting gameplay.
In this game, placed in the Lord of the Rings universe, players take their roles in Free Peoples or Shadow Armies factions. Factions fight throughout the game and can achieve victory through military conflict. However, Free Peoples have an alternative to win if the ringbearer reaches the mount doom in time.
It can be tricky to balance the defense of the bases and protection for the ring bearer, so it is risk/reward oriented.
This product will immerse you into J.R.R. Tolkien's masterpiece in no time. Great war board game for beginners and seasoned players, and of course, for franchise fans.
3. Star Wars Imperial Assault Board Game Core Set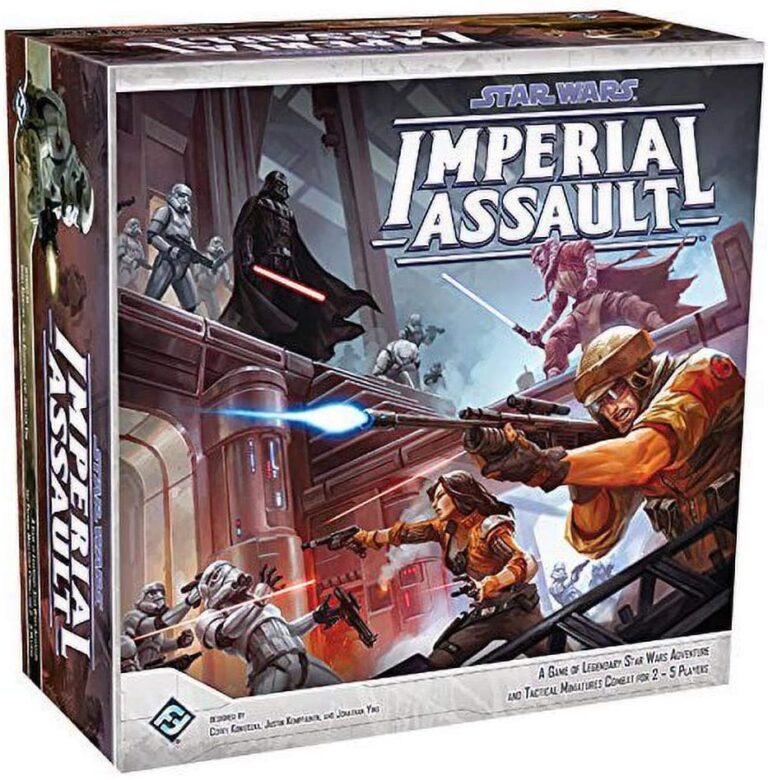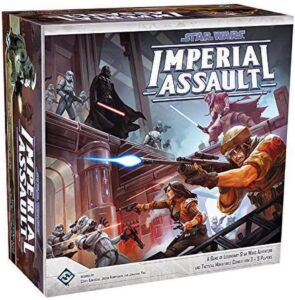 This epic adventure was created by Fantasy Flights Games. The plot is set in the legendary Star Wars universe in the war between Galactic Empire and Rebel Alliance. The game is made for as many as five players and is recommended for players that are 14 years of age or older.
The game is divided into two. In the campaign, one player assumes the role of Empire army commander while the other four take the part of rebellion officers that run covert operations in order to take down their enemy.
Throughout the campaign game, players complete tasks and goals, which earn them the experience necessary to upgrade and evolve their characters. On the other hand, skirmish mode allows participants to go head-to-head and fight over the objectives on the board.
This set also includes figurines of Darth Vader and Luke Skywalker that come with additional content in the form of new missions and campaigns. Amazing war board game and a true gem for your board game collection.
4. Summoner Wars Second Edition Master Set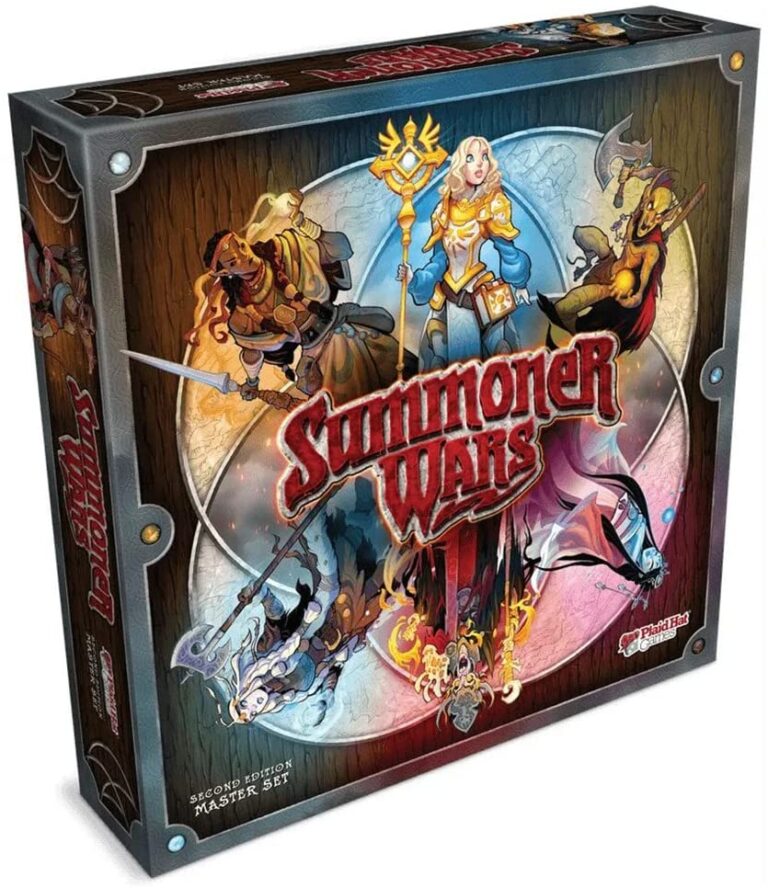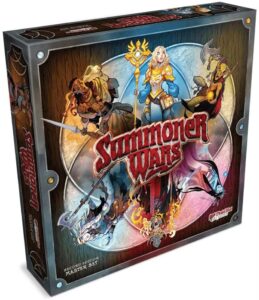 Summoner Wars brand has given us yet another excellent edition of this beloved, critically acclaimed board game. It is designed for 2 or 4 players and comes with a deck of a shiny, new set of building rules and updated factions alongside six new ones.
Participants take the role of the powerful summoner that controls armies on the planet of Itharia. The rules are quite simple – destroy the enemy summoners and take the throne. The game rewards tactical thinking and careful planning, so always be on alert since opponents can take advantage of every opportunity you give them.
The set contains various spells and abilities, and you are given the option to customize your own deck, giving you a bigger tactical advantage.The Master Set has perfected the design of the already existing game and updated it in order to provide the best possible experience.
Rules are defined with more finesse and will give you hours and hours of entertaining gameplay.
5. Nemos War 2nd Edition 2nd Printing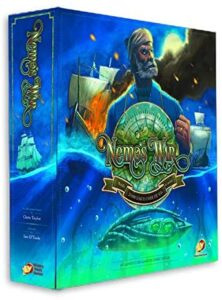 Based on Jules Verne's classic novel, the second edition of this board game offers you the atmospheric engagement of Twenty Thousand Leagues Under the Sea. It is recommended for 1 or 4 players and gives you between 1 and 2 hours of entertaining gameplay.
The story of the game is set in 1870, where you take on the role of legendary Captain Nemo. Your tasks are to travel across the board, explore, and wage wars. The rules are pretty straightforward and easy to follow for beginners and experienced players.
The game was designed by Chris Taylor, while Ian O'Toole was the creative brain behind graphic design. This game will make you immerse yourself in the narrative of one of the bestselling books of all time. Fantastic for game nights, it is suitable for young and adult board gaming communities.
6. Hasbro Risk Game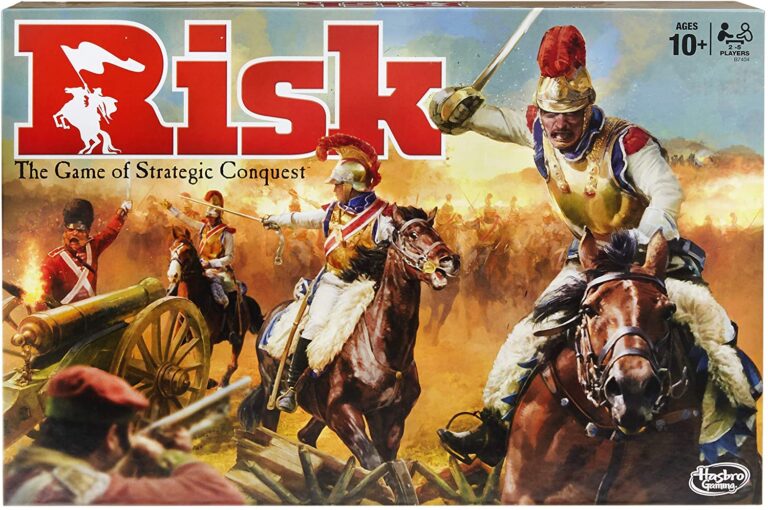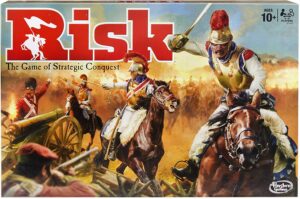 Risk is possibly the biggest war board game available on the market and was many years prior. Suitable for at least two and as many as six players, this game will provide you with up to two hours of gameplay. In this game, participants compete to win as much territory as they can.
Control of these territories provides players with extra reinforcements and more firepower. Players win territories by a simple rule of the highest dice roll and can attack as much as they want. Once the territory is obtained, the winner gets a bonus card.
This product is great for the whole family to enjoy. This particular set came with updated content and improved mission cards that can speed up the game significantly. The game guide is fresh and improved, making the game more accessible, especially for new players.
7. 1754 Conquest The French & Indian War Board Game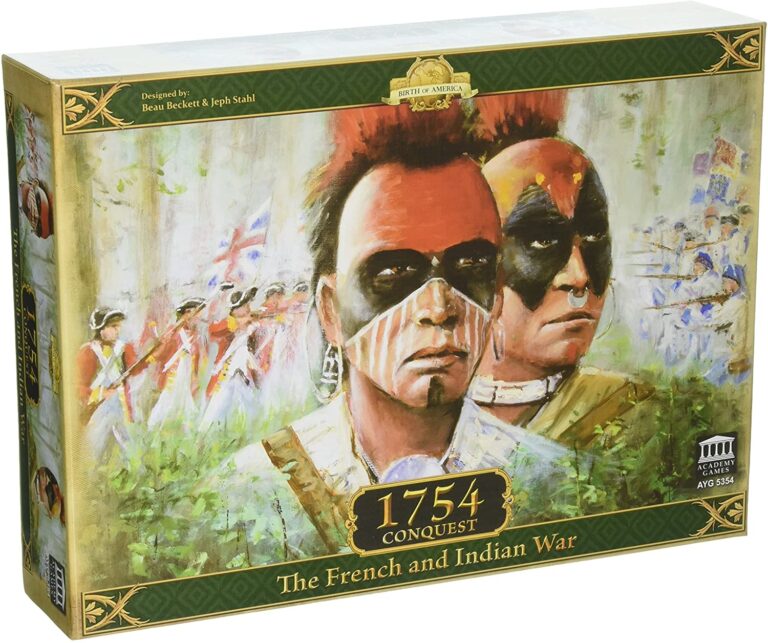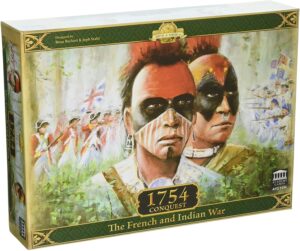 The story of this game is set in 1754, in the midst of the conflict between French and British factions for dominance over the Americas. The publisher is Academy games, and the creative minds behind this product are Beau Beckett, Jeph Stahl, Jarek Nocon, and Steve Paschal.
It is suitable for 2 or 4 players that are ten years of age or older and provides you between 60 and 120 minutes of gameplay.
Players assume the roles of commanders of French or British factions. French players can choose between Canadian Militia or French regulars, while British can pick either British Colonial Militias or British Regulars. Factions can ally to fight Native Americans throughout the conflict.
The game is over once the Treaty of Paris is signed or when the side that controls most cities ends it. The game rules are quite simple and easy to pick up for beginners and casual players. It also holds educational value since it teaches you about this historical conflict known as the French and Indian War in the United States.
The game rewards strategic thinking and planning and encourages teamwork. It is amazing for game nights with friends and family.
8. Memoir '44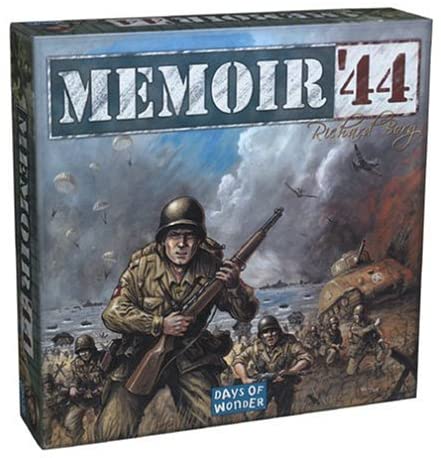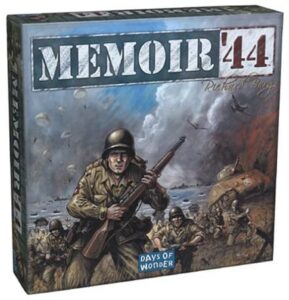 Memoir '44 is a historical board game designed for at least two and as many as eight players that are eight years of age and older. It offers you a great educational experience regarding World War II in gameplay that lasts between 30 and 60 minutes for a single game.
The game walks you through 17 realistic scenarios that mimic real battles during World War II, increasing immersion further. The game is simple to learn yet really hard to master since it requires strategic thinking and planning.
Players assume the roles of commanders and manipulate troops using cards for command and tactics. These cards can apply unique skills to the units and empower them. The game is created for two players but can easily accommodate eight on multiple double-sided boards.
It is fast-paced and holds great replay value.
9. Star Trek: Alliance – Dominion War Campaign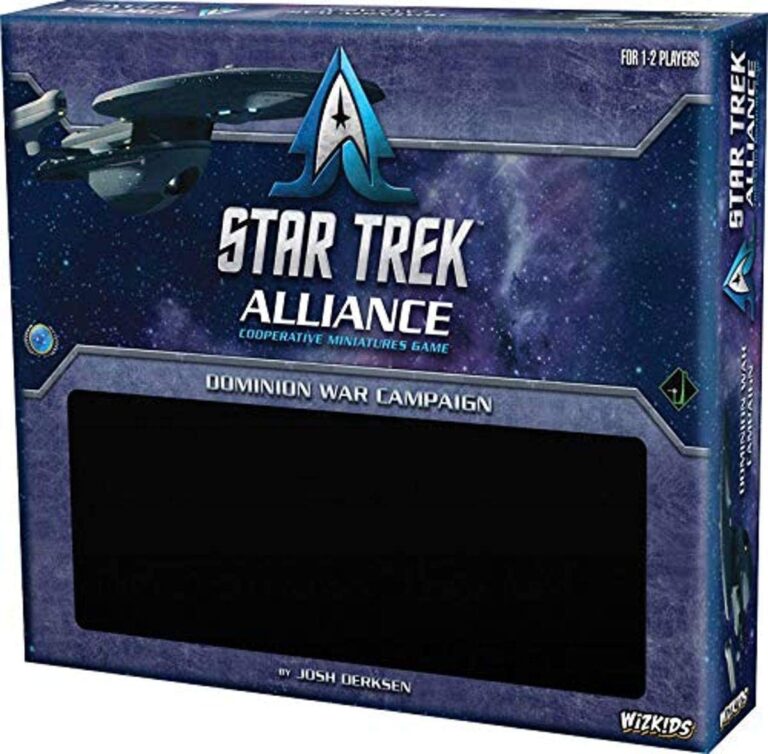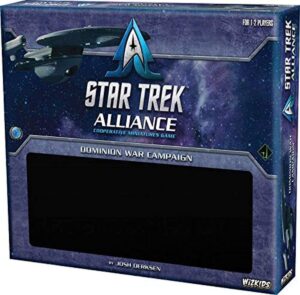 Coming from WizKids, Star Trek: Alliance is a starship war board game for two players, which can expand to 6 with multiple sets. It is best suited for players that are 14 years of age or older and provides you with 30 minutes of gameplay for a single session.
Players take on roles of Federation captains and cooperate to advance in the game and complete campaign missions. As they advance, they earn experience points which are used to upgrade their spaceships.
The set contains all the necessary components for two players, including custom dices, chips, tokens, and a campaign book. The game can be expanded for multiple players if you purchase multiple copies and get extra pieces needed for the game.
Rules are pretty straightforward, and beginners and casual players should not have problems grasping them. A great addition to your board game collection, especially if you are a passionate Star Trek fan.
Buying Guide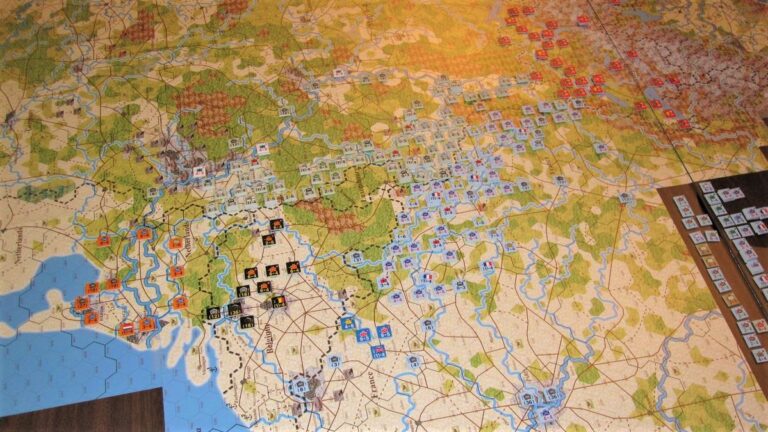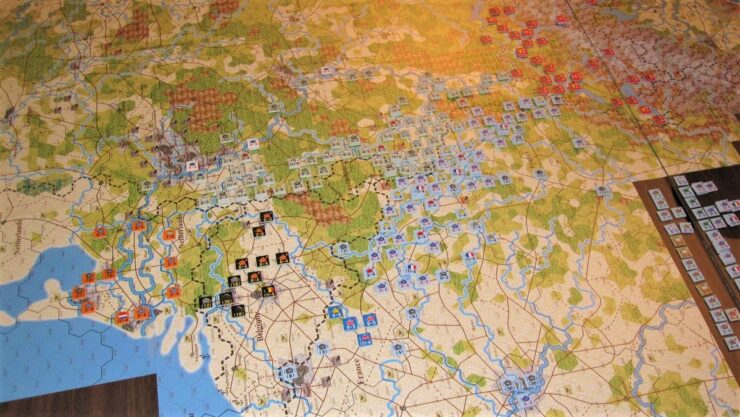 There are many important aspects to take into consideration when you decide to purchase a proper board wargame.
You can find various interesting themes and rules in this genre which can be overwhelming, so we have put together a list of guidelines you should follow before spending the money.
Game theme
Choosing a proper theme is an essential factor to consider when buying a board game. Depending on your preferences, you can opt for fantasy, historical, or any different genre of wargame. Which theme you choose is not entirely up to you, but to your gaming crew as well, so it is preferable to consult with them in order to select the right product.
The Complexity of The Game
Wargames are suited for different skill levels and ages. It is critical to pick the one that all members of your game party will have fun with. The rules of certain board games might be overwhelming for beginners and casuals to comprehend. If you have such players in your party, it is best to pick the game that will suit them too, so everyone can have fun and do not feel left out.
Gameplay Duration
To ensure you got the product worth your money, it is vital to check how much playtime you actually get from the game. Some wargames can last for hours while others can be over within half an hour. This, of course, is not only measurement since the games that last shorter can hold huge replay value, which is also important.
Before purchasing the product, make sure to read the manufacturer's manual to ensure that it is worth your money.
Immersion and Engagement of The Game
Last but not least, immersion is one of the most important factors to consider when buying a board wargame. It is a key aspect and holds a huge value in the game, determining how often
you will play it. It is an obvious sign of a great game when you get completely absorbed by the story and spend hours and hours engaged.
Frequently asked questions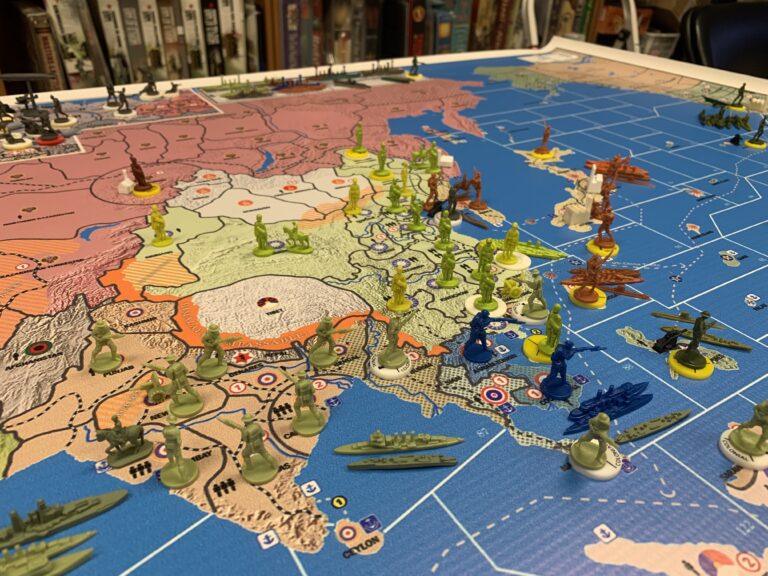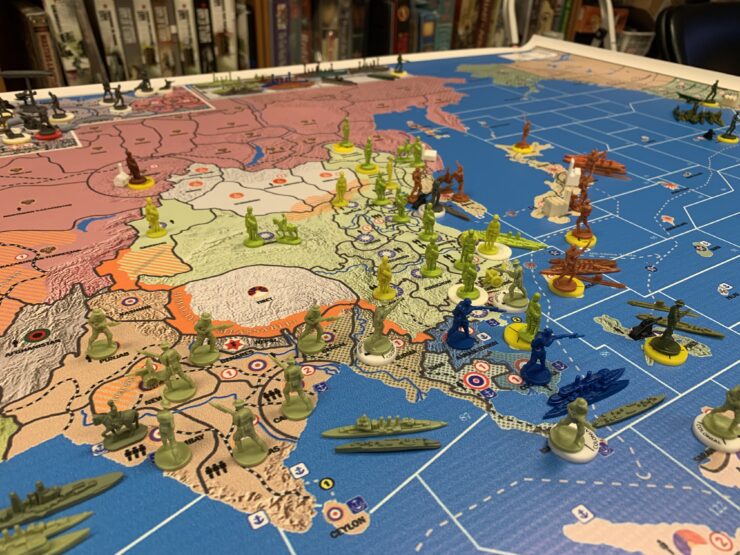 What is a wargame?
It is a board game focused on historical or fictional battles with two or more players competing to achieve victory. Wargame requires tactical thinking, careful planning, and out-of-the-box thinking.
Should children play war board games?
Absolutely, but it depends on their age. Most of these games are suitable for children that are ten years of age or older. Make sure to read the manufacturer's age recommendation before purchasing the game for your child.
What are the benefits of war board games?
There are many benefits of these types of games. First of all, they improve your critical and tactical thinking. You require a strategical mindset to compete effectively in these games. They are also educational, especially the ones that have a historical background.
Which features are important for a good wargame?
Same as the other board games, wargame should be immersive, engaging, and have an interesting and compelling story. It is crucial to check how many players can participate and how much replay value the game holds.
Which wargame is best suited for beginners?
There is no universal answer to this question, but we recommend you the Risk if you are unsure which one to go for. It is one of the most famous wargames worldwide, and it went through various remasters and upgrades, making the rules more understandable and accessible for beginners and casual players.
Final Words
Responsible shopping of wargames will save you quite a bit of money and make you choose the right product for you and your loved ones. Before you decide to purchase the game, try to remember the guidelines we have listed in the article above.
We hope our guide will help you select the proper game. Before the purchase, make sure to check second opinions and reviews, because it will surely make your shopping more satisfying and effective.
Here are some other interesting models that you might like: