Mommies are especially concerned about the health of their babies with sensitive tummies. That is why opting between different formulas can be complicated.
Choosing between Similac Sensitive Vs Total Comfort is usually harder for parents because both formulas are best in enhancing your kid's growth through efficient absorption of the proteins and other nutrients.
These formulas are made with proteins in the form of smaller fragments which the baby's stomach can easily digest.
The hypoallergenic nature of these formulas is appropriate for the use of babies with colic or allergy to cow's milk. If you are also thinking of grabbing any of these two baby milk formulas, then you might be in a state of confusion.
To help you finalize the best baby milk, we have written this short comparative review guide for you. Therefore, please keep reading to know the exact details of Similac Sensitive and Total Comfort, including their merits and demerits. Here we go!
Similac Sensitive Vs Total Comfort
Brief Description
As you shift your baby from breast milk to cow's milk, there can be some troublesome days because not all babies are tolerant towards milk proteins. In the other case, your baby might be simply allergic to cow milk. Thanks to the Similac manufacturers for considering this issue. They came forward with the most effective hypoallergenic formula to combat this issue of babies.
Therefore, feeding your baby with Similac Sensitive and Total Comfort is the best solution for sensitive babies with gas or colic issues. With the partially broken down proteins, your kid won't face any problems indigestion, and the gas released will be effortless for them.
However, the question arises of which formula is best for a sensitive stomach in Similac Sensitive Vs Total Comfort? Let us explain them one by one for you.
Similac Sensitive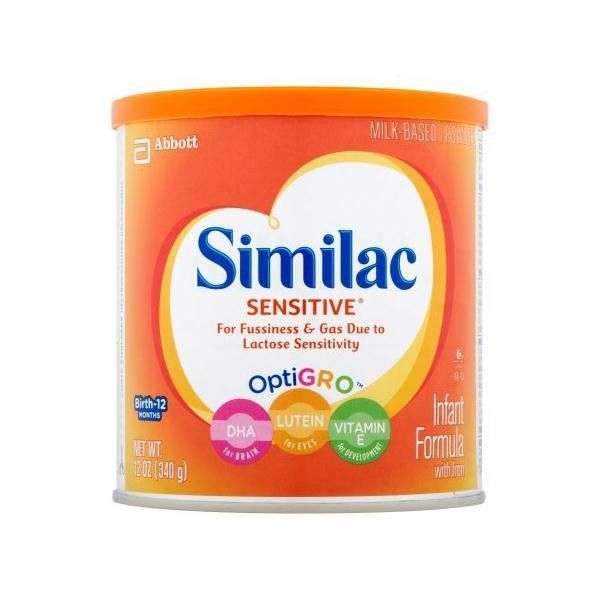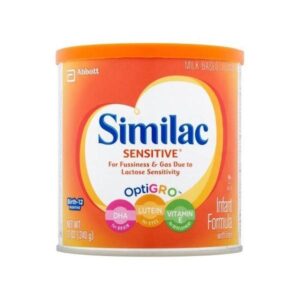 Similac Sensitive has excelled over the other market-worthy competitors because of its faster release of gas. That is why babies with gassiness and fussiness love this formula. Similac manufacturers have specially prepared this formula milk with moderately broken proteins.
Another reason to prefer this formula milk over others is that it is free from genetically modified (GMO) ingredients. Similac manufacturers have received certification for the safer and non-GMO constituents.
We are glad to mention that if you feed your baby with this formula milk, they will be getting the best in terms of nutritional demands. The reason is that Similac Sensitive has a unique composition with the human breast oligosaccharides (HMOs).
These oligosaccharides will be acting as the prebiotics for nourishing the immune system of your little angel. Therefore, grabbing this formula will not only serve as hypoallergenic milk but also as an immunity booster.
Practically Opting for the Similac Sensitive
When it comes to the practical adoption of the formula milk, we must inform you about the positive and negative aspects of this formula. That is why we have compiled some of the advantages and disadvantages of the Similac Sensitive. They include:
This is the best and safest solution for babies with a sensitive stomach
Similac Sensitive possess similarity with breast milk because it has human breast oligosaccharides
This baby formula milk is laden with a lot of nutrients
There are no records of the GMO ingredients in this formula milk
The price of this formula milk is highly economical
It plays the dual role of providing nutrition to your kid, and also it causes an increment in the immunity
After reading about the advantages of this formula, let us look at the associated issues. They include:
Though the proteins in this formula are partially broken down, there are infants who won't be able to digest it
Some mothers complain that Similac Sensitive has a tinny smell
If your baby has a previous history of Galactosemia, then this formula is not suitable to use
Similac Total Comfort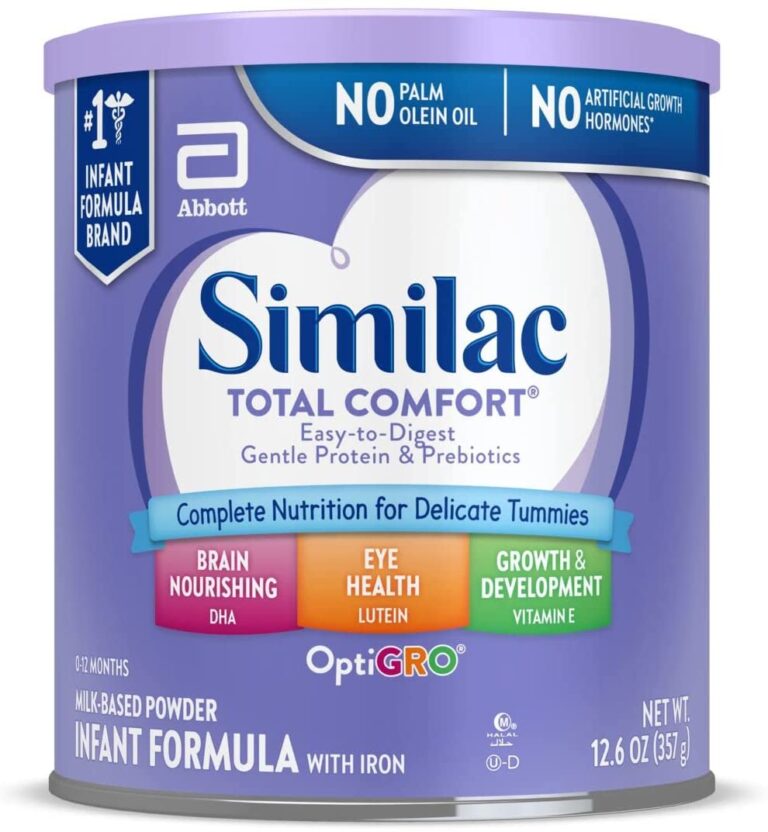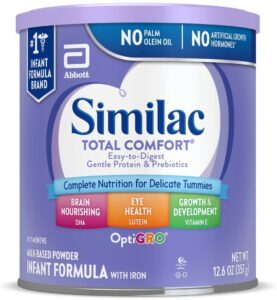 Similac Total Comfort has won the hearts of many mommies because this formula act as the best solution for the sensitive stomach of babies. If your baby is colic and has digestion issues, then there are fair chances that they don't have the potential to break down proteins into smaller fragments.
In this case, Similac Total Comfort will be fulfilling the nutritional needs of your baby in addition to solving his gastric issues. Thanks to the Similac manufacturers for using the proteins isolated from the whey for formulating this milk.
That is the reason your baby will be digesting it quickly, and there will be no side effects. Just like Similac Sensitive, this formula is also made with non-GMO constituents.
Therefore, if you feed your baby with this formula, you will automatically reduce the risk of diseases. Especially, harmful allergens won't be entering your baby's body. Another best feature associated with the Similac Total Comfort is iron and Vitamin E, besides other nutrients, to ensure your kid's enhanced growth and organ development.
The Strength Factors and Weakness
It's time to disclose some pros and cons of the Similac Total Comfort with you. The pros of this formula include:
Similac Total Comfort ensure healthy growth because it has all the essential nutrients in addition to iron and Vitamin E
This baby formula milk is free from any artificial hormones
If your kid is allergic to gluten, then the good news is that this formula is safe because it is gluten-free
There are no records of the GMO based ingredients in this milk
Apart from the powdered formula, Similac Total Comfort is also available in the form of liquid ready to feed form
This milk can act as the best alternative to breast milk
The bonus point is that this formula milk plays a substantial role in your baby's brain and eye development
If we look at the cons of Similac Total Comfort, they are very few. They include:
This baby milk formula is comparatively expensive. However, I feel the cost is fair because it offers you many nutrients
You should never feed your baby with this formula milk if they are suffering from Galactosemia
Similac Sensitive Vs Total Comfort: Which Formula Wins?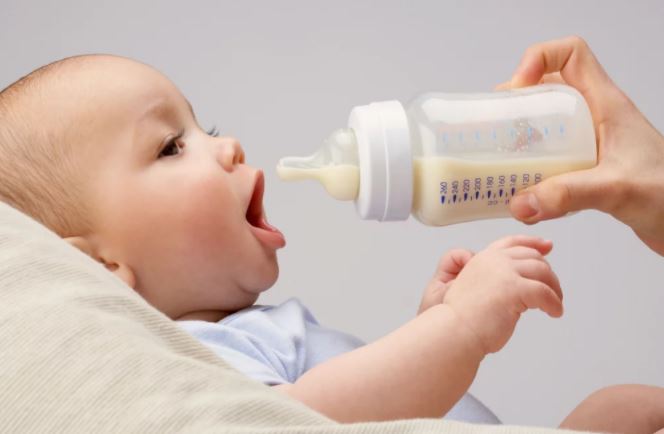 After reading the details of both Similac formulas, you must be clear about the positive and negative aspects associated. However, you have seen that both of these formulas come with the best composition and nutrients to enhance your baby's growth. If I suggest you go for the Similac Sensitive, then it does not mean that Total Comfort is not a good option.
Instead, I would suggest you consult your baby's pediatrician in this regard. As far as my experience is concerned, I have opted for Total Comfort despite its high cost because it smells perfect and is not sharp enough. That is why my baby does not even notice and enjoy drinking it. However, the tinny smell of the Similac Sensitive can make it difficult for the baby to drink it.
Your baby will love Total Comfort because of the milk proteins as well. Though both milk formulas have the same nutritional benefits, Total Comfort has proteins isolated from whey. That is why your baby will digest these proteins without any issues. In contrast, Similac Sensitive contains casein and whey. Therefore, some babies might not easily digest it.
FAQs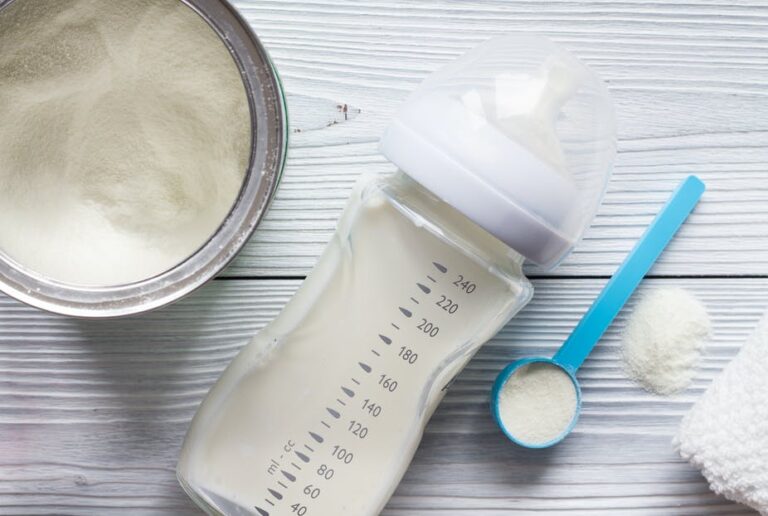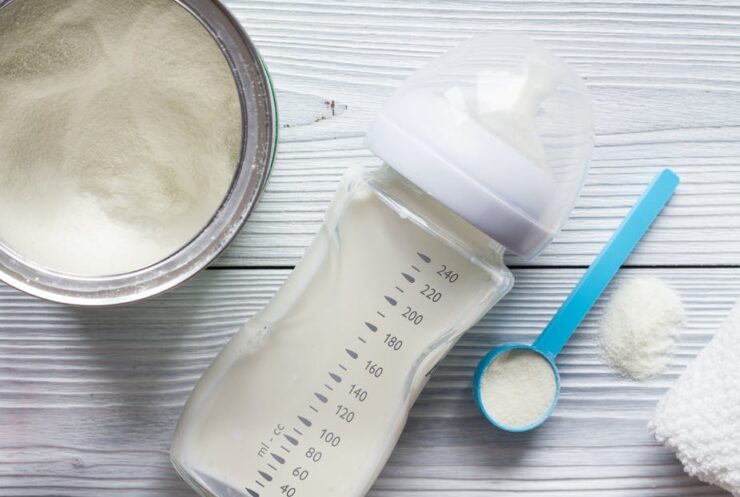 What are the advantages of the Similac Sensitive?
Similac Sensitive is one of the best formulas available on the market. Your lactose intolerant baby is going to love it. There are many advantages associated with this formula. They include the highly economical price, GMO-free ingredients, extremely nutritious, similar to natural breast milk, and quickly relieve the gas and fussiness.
What are the not-so-good points of the Total Comfort by Similac manufacturers?
I have been purchasing Total Comfort by Similac manufacturers for my baby for the last few years, and I love it. However, there are some issues associated with it. They include the higher price when compared with similar formulas in the market. Also, it is not recommended for babies with Galactosemia.
Which formula milk is the ultimate winner when considering Similac Sensitive Vs Total Comfort?
The efforts of the Similac manufacturers are truly admirable when it comes to hypoallergenic formulas. However, I would recommend you to choose Similac Total Comfort if you don't have budget issues. This formula is digestible and comes with a mild smell, so your baby is going to love it.
Final Thoughts
We have arrived at the conclusion section of our short review on the Similac Sensitive Vs Total Comfort with this section. After reading the details, pros, cons, and comparative analysis of both formulas, we hope you will now be in a better position to purchase the best milk for your baby.
We strongly recommend you test the milk on your baby, and if they are fine drinking it, you should continue it. Also, you need to take the opinion of the doctor in this regard.
Similac formulas will cause good growth and development of your baby. However, if your baby does not find the milk unattractive due to smell or taste. Also, your budget considerations can be a significant factor in deciding between the two formulas.
We would love to see your response in the comments section regarding the subject matter. Therefore, don't forget to share your valuable feedback with us. Thank you for reading the review guide till the end, and we suggest you keep coming back. Take care!
Read also: Nutramigen Vs Alimentum
Check also: