Pregnancy is one of the most wonderful news you can announce to your friends and family. It has become a norm in the modern era to share the big news on social media and let everyone who follows you rejoice.
There are a lot of creative ways you can make this news even more exciting. If you are uncertain about what you should post to make your pregnancy known through the network of your social media friends, we have a solution for you. We have made a list of the most creative and thoughtful quotes to announce your new family's arrival on social media.
When is the appropriate time to announce your pregnancy?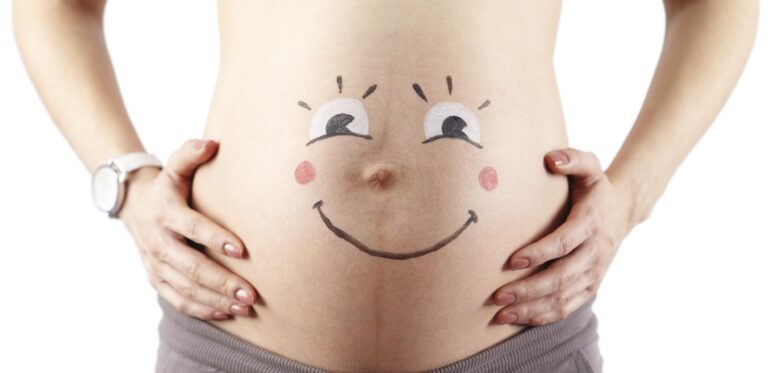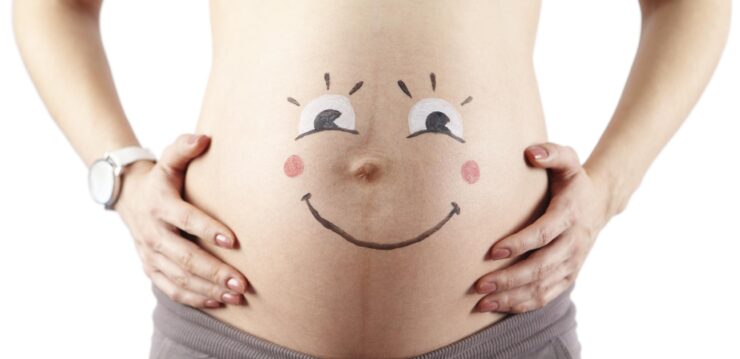 Although you are surely eager to tell your friends and family about new, joyful news you have, it might be wiser to wait until the first trimester ends. Pregnancy is delicate, so it is smart to hold this news for yourself for at least 13 weeks.
Keeping a secret can be a lot of fun. Nine months is a pretty long period of time so, you can savor the moment of announcement for a special occasion. Whichever date and moment you decide to go for, it is best to wait until you are comfortable enough.
Once you have decided to make the big announcement, you must pick the right words for it. For this purpose, we have made a list of nice quotes you can use on your Instagram, Facebook, or Twitter.
List of creative quotes to announce pregnancy on social media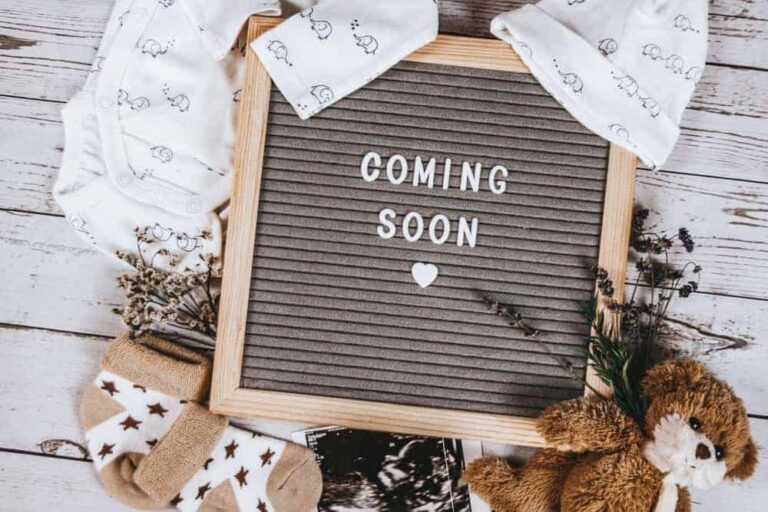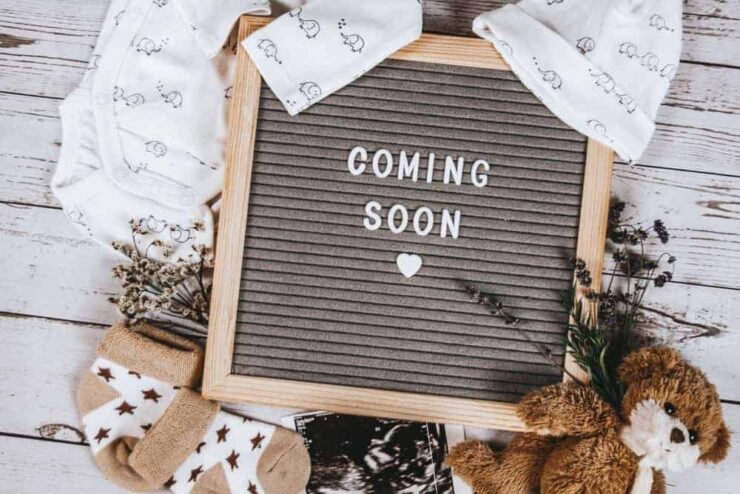 1. Roses are red, violets are blue, on (baby's due date) our little miracle is due.
2. We're going from a pair to three of a kind, and it's going to be a full house.
3. Trading silent nights for a bundle of joy (baby's due date).
4. We have finally decided we were tired of sleeping and doing whatever we wanted all the time.
5. It could be pink, could be blue, all we know is that we are due!
6. It kind of looks like Netflix and chill went a bit too far.
7. We are expecting a little snowflake in January!
8. Roses are red, violets are blue, inside me beats two hearts for you!
9. We're so full of glee. Our family's going to be three!
10. This is the day we both have been waiting for for so long. We are so glad right now that we are expecting a baby. Pray for us!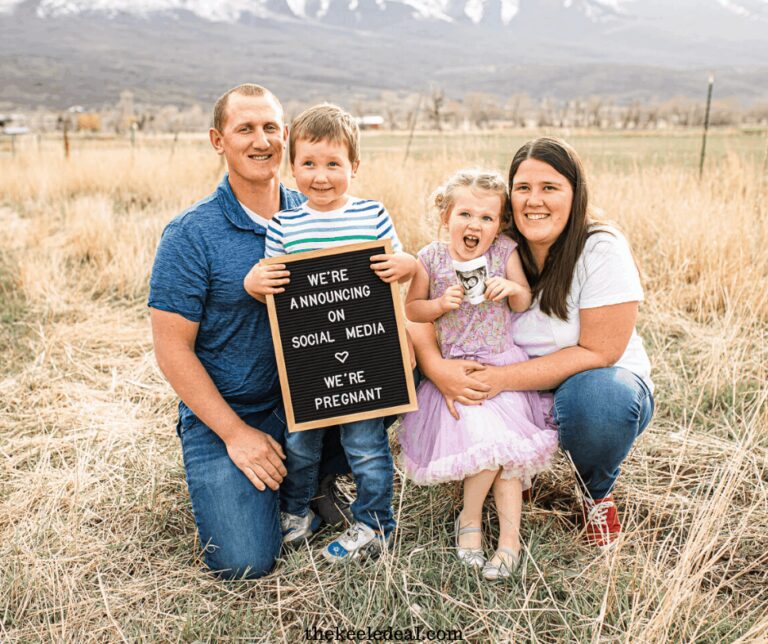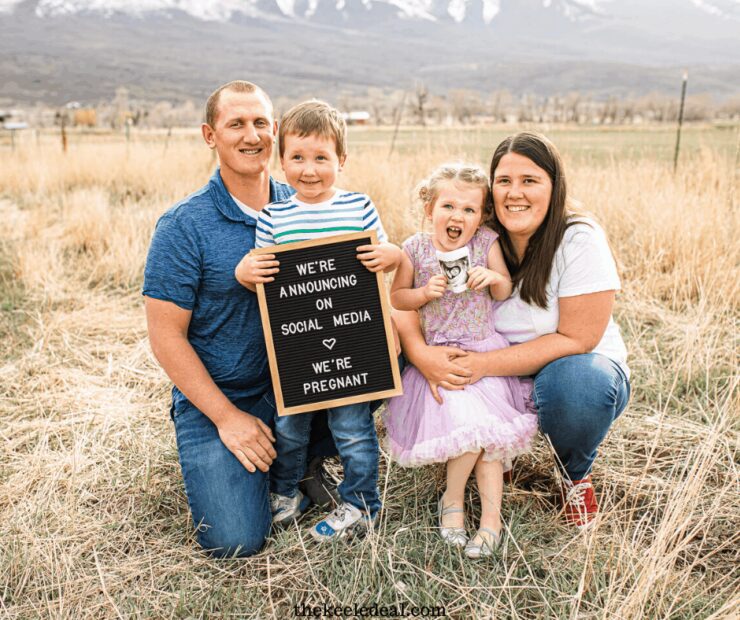 11. The battle for mama's attention begins (baby's due date).
12. We are pregnant! Don't be sad for us. It was on purpose.
13. Pink or blue? We simply cannot say. We're so excited about the delivery day.
14. It's official… Our family is growing by ten little fingers and ten little toes!
15. Our family will be growing by two feet!
16. Nauseous. Tired. Can't sleep. Terrified. Thrilled. Pregnant.
17. After every storm, there is a rainbow. We are expecting our rainbow baby (baby's due date).
18. Dinner for two …$80, weekend getaway…$550, telling everyone you're pregnant and then heading out of town, so your phone doesn't ring…priceless!
19. Pretty soon, we'll need a minivan. We are adding another to our clan!
20. What gets a shower but doesn't get wet?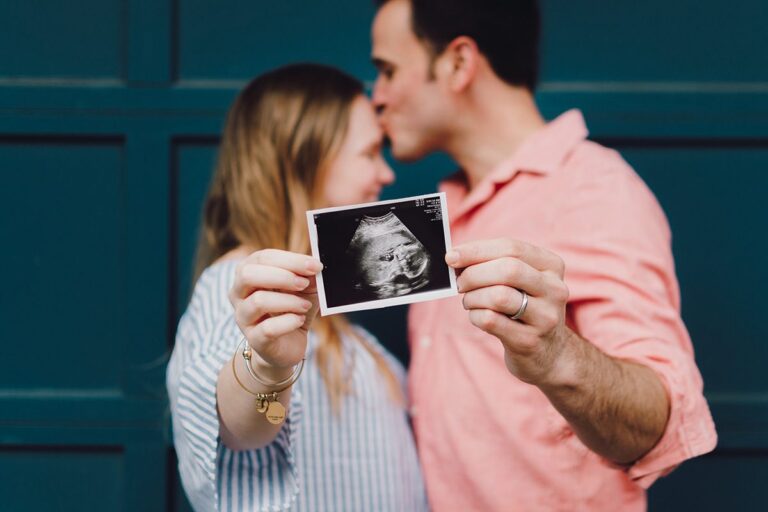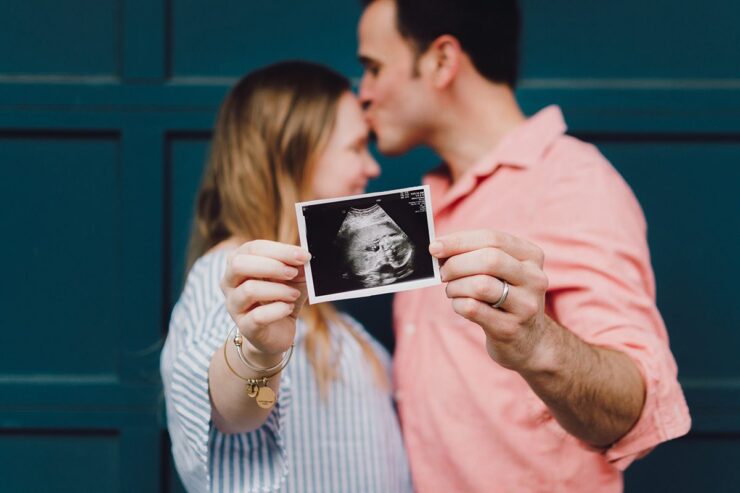 21. I'm small but very important. I'm free to make but expansive to maintain. I'm noticeable, but you cannot see me; what am I?
22. Nine months is not so long when you are waiting for the new love of your life.
23. Coming in for a landing on (baby's due date).
24. Whether your pregnancy was meticulously planned, medically coaxed, or happened by surprise, one thing is certain – your life will never be the same.
25. Secrets out!! We are expecting. Finally, the baby is coming to meet the world!
26. The butterflies in my belly turned into two tiny feet.
27. One of us is eating for two, while the other is drinking for two.
28. God has knit together a little one to join our family, and our hearts are overflowing with gratitude.
29. Somewhere over the rainbow, skies are blue & the dreams that you dare to dream really come true.
30. Making the decision to have a child is momentous. It is to decide forever to have your heart walking outside your body.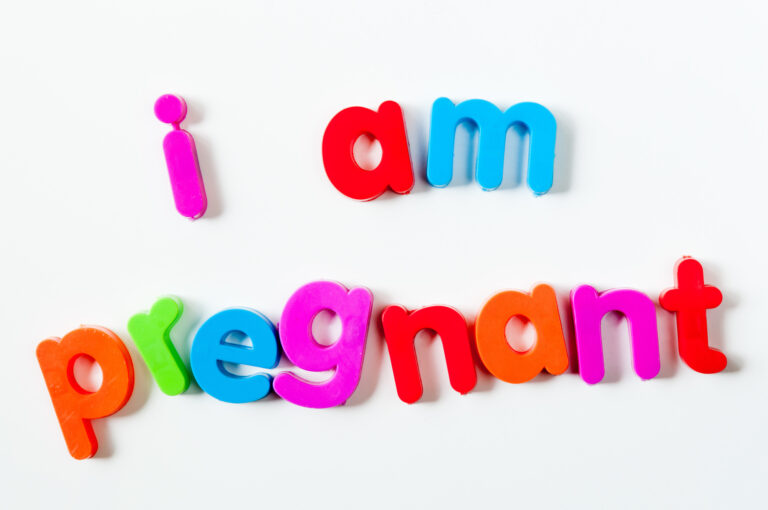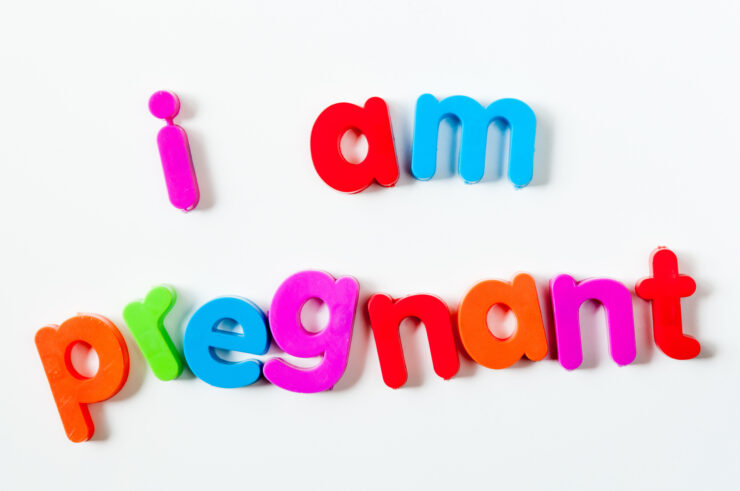 31. The time has come to buy some Legos; we just found out the wife is preggo!
32. Finally, someone to occupy the middle seat.
33. Pregnancy is when you are officially allowed to swear and curse at your husband and blame it all on hormones.
34. Everybody leave me alone. I've had a busy day being pregnant, and I have to do it again tomorrow.
35. We've been busy as a bee, and now there are three.
36. We want you to know we'll be a trio (baby's due date).
37. With tears of joy and dreams of the future, we proudly announce that we are expecting.
38. Look what a sonogram reveals! We are in love head over heels!
39. We'll soon be finding out how little sleep we can get by on. Our little alarm is due (baby's due date).
40. When prayers are answered, and miracles happen, only God can receive the glory. Thanks to his grace, our bundle of joy will be arriving (baby's due date).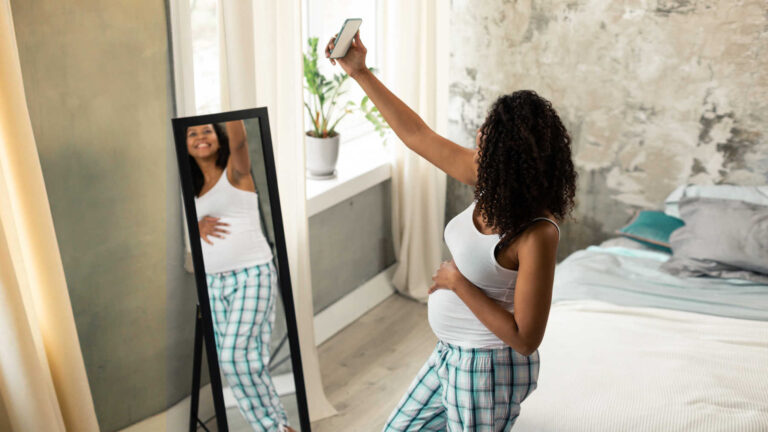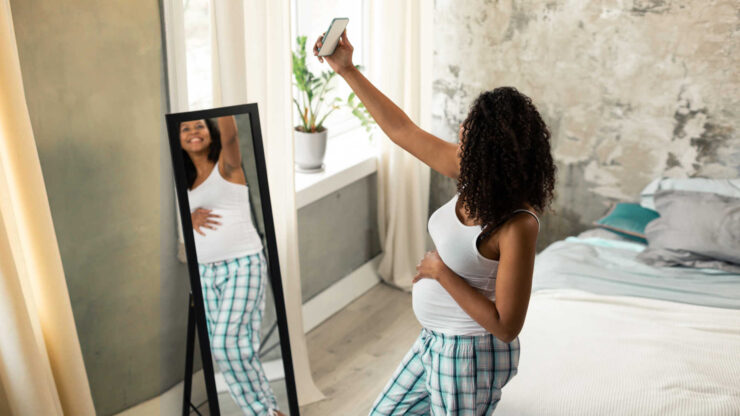 41. So excited to meet this little person who is half me and half my love.
42. A baby inside the womb is not kicking you. Just merely trying to find a place to hug you from the inside.
43. I like big bumps, and I cannot lie.
44. Officially outnumbered
45. We don't make mistakes, just happy little accidents.
46. Ten little fingers, ten little toes, fill our hearts with love that overflows.
47. If you think I'm trouble, just wait until you meet my partner in crime! Coming (baby's due date).
48. Now you all can stop asking when we are going to have a baby. We asked for a naughty little one, and he/she is due (baby's due date).
49. We are adding a high chair to our table for two.
50. For the first time, we understand the depth of unconditional love. Our beautiful baby has already stolen our hearts, and we can't wait to meet him/her on (baby's due date).
FAQ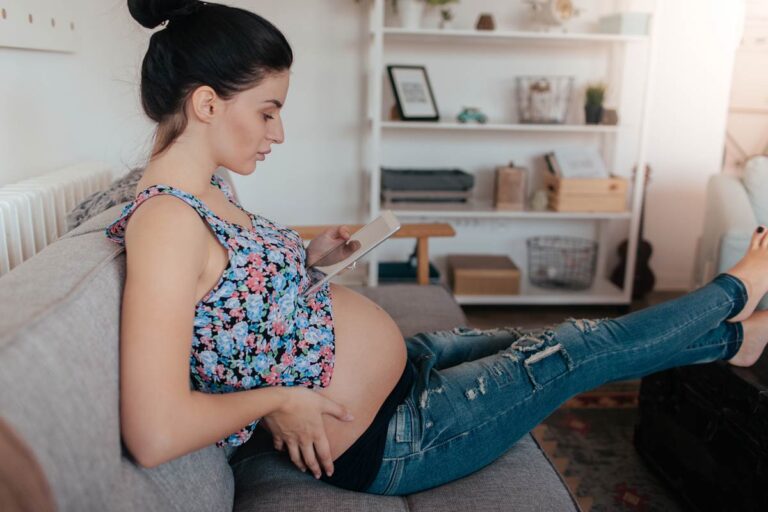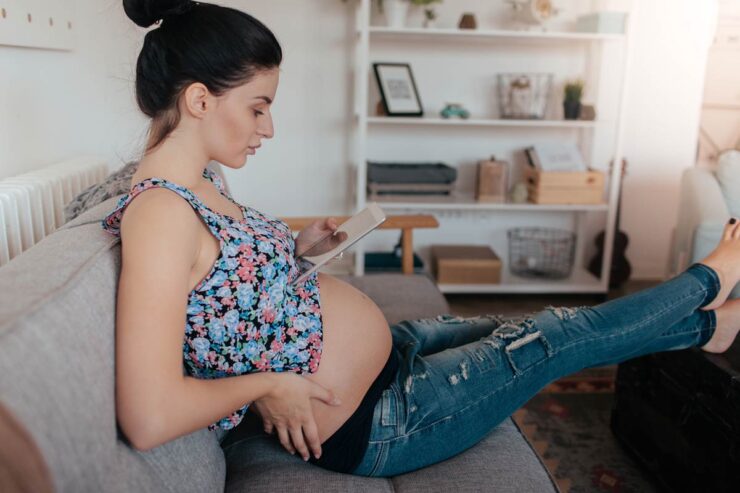 What is the best way to announce pregnancy on social media?
An interesting way to approach this is to add a little bit of mystery. Hide the message in tiny details of pictures you post or text you are publishing.
What type of picture should I post to announce pregnancy on social media?
You can do it by posting a picture of a cute pet with a text announcement, a picture of you and your partner with an ultrasound photo, or a picture of a onesie with some of the adorable quotes we just listed above.