This is the perfect age to let your kids explore their interests that is only possible if you provide them with different things and enroll them into different activities.
Their confidence and self-awareness will improve and they won't be facing any trouble regarding decision-making later in life. They will be very well aware of what they love and what they don't love.
So, here we have come up with the list of best toys and gifts that are best suited for your 11-year-old young lady in 2023.
Top 8 Toys And Gifts For 11-Year-Old Girls In 2023
1. Flashing Cube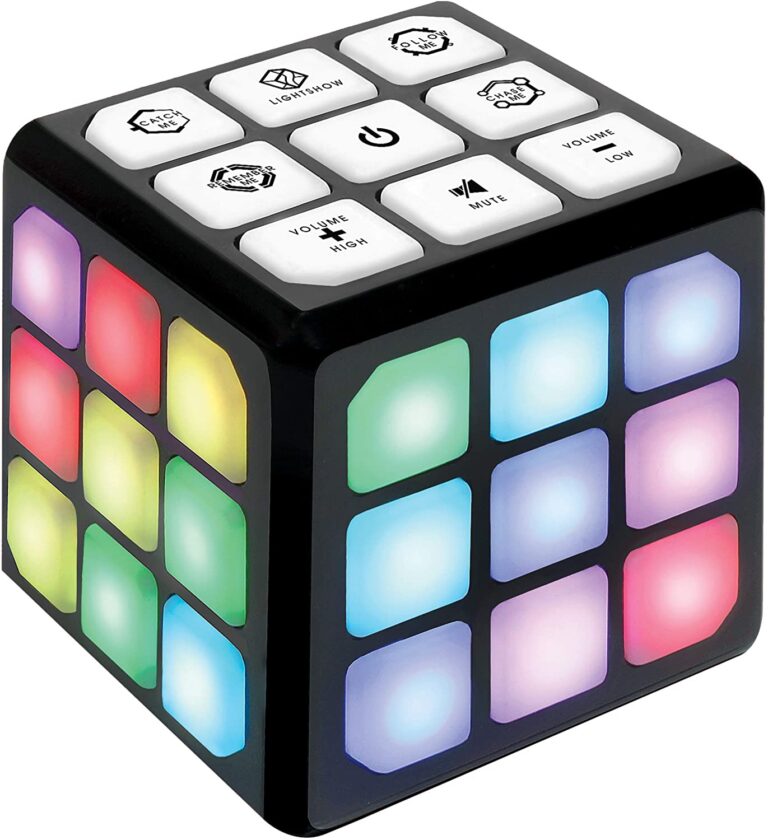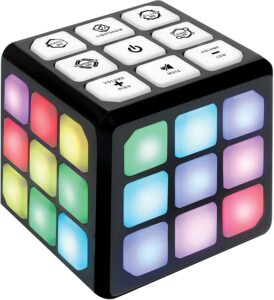 We all are aware of the Rubix cube. Right?
But the cube that we are talking about here is not any ordinary cube. It will sharpen your girl's brain, improve her attention and focus. Well, the flashing cube does have lots of perks all thanks to its inventor.
Its design also differs from the cube that we are used to playing. But you know what the best part is? This cube offers four games that really help in the brain development of a child.
The cube requires a battery but unfortunately, you will have to buy the battery separately as it is not included with the product.
The cube includes four games and their names are: Catch me, Chase me, Follow me, Remember me.
I know it sounds a lot easier but it is indeed an interesting and challenging thing. The games that the cube includes are designed for the better improvement of the hand-eye coordination of the child. It's really cool, even adults won't get enough of this.
Features:
Pocket friendly
Fun sound effects
Flash multi-colored lights with one button
Fun games
Promote quick-thinking
Money-back guarantee
2. Wireless Karaoke Microphone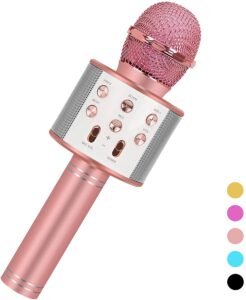 Generally, kids are not afraid to show their skills in public and that's the best part about them. While growing up we see criticism even our parents start demotivating us at some point and that creates lower self-confidence among children.
This microphone provides high-quality sound and includes five different kinds of sound effects to make it more fun for your child. It is designed while keeping the safety of the kids in mind.
So, take a step forward and give this amazing wireless karaoke to your little girl to support her. She will be so happy to get this as a present to surprise her with this.
Cheer up her mood and make her trust that no matter what, you will always be with her and provide her wings to fly. She can organize a party at her house, invite some friends and have fun.
Features:
Can be utilized for up to eight hours.
UL certified batteries.
Micro USB cable included.
An instruction manual is included.
3. Bow And Arrow Set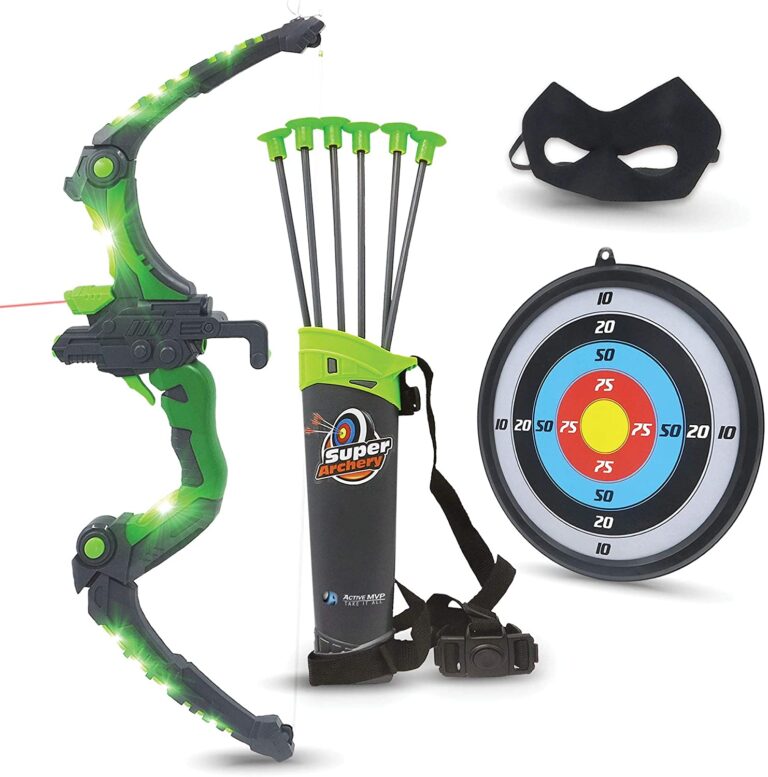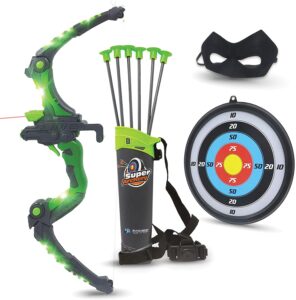 Do you know what the tricky part is? We all want our kids to excel in every field but our way of teaching kids is old and boring. We often forget that we are dealing with 21st-century kids and we have to use the techniques accordingly.
It's time to stop giving your daughter dolls and rather introduce her to the new games that actually matter in the real world. Who knows your little girl might make her career in it or maybe use it as therapy whenever she is stressed.
Society has stereotyped everything and if we want to change society we will have to start with our own home.  Give your daughter this bow and arrow set as her birthday present. Everybody gives dolls and teddy's, so do something different on her eleventh birthday.
The set also includes an eye mask so your kids can play their favorite cartoon or movie character and have fun with it. It improves quick thinking and focuses among kids. The manufacturer has prioritized the safety of kids and used non-toxic plastic.
To add more fun to it, manufacturers have added light to it. When you pull the bowstring, you will see the cool lighting effects which make it more enjoyable for your little girl to play with it at night.
It requires three AAA batteries, which are unfortunately not included with the package.
Features:
Lightweight
Six arrows
1-year free replacement warranty
quiver, belt, and the target is included in the set
4. Brainbolt Toy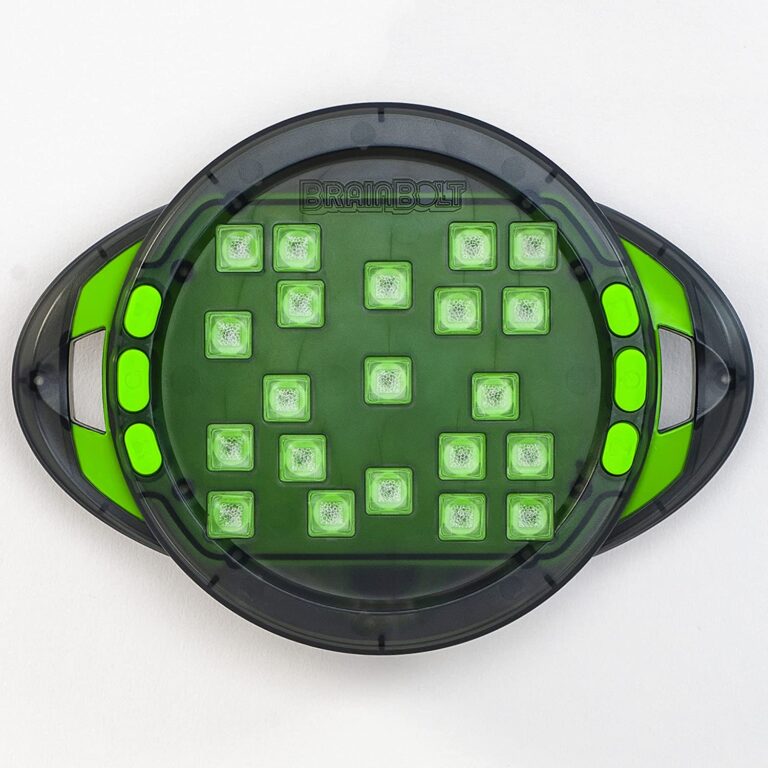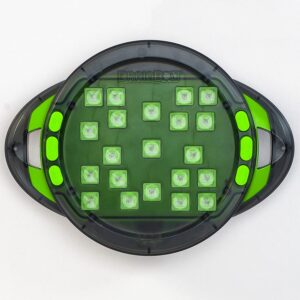 Let your daughter's brain get worked up with the brainbolt toy. This is one of the best toys that can be played by any age group. Not only kids but adults also feel addicted once they start playing it. This multi-color toy made with plastic provides some serious educational benefits.
You have to chase the lighting sequence and don't let your eye or mind wander anywhere else.
Remember the pattern and follow it to win the game.  This game challenges the memory and also allows a two-player mode.
It's a great activity and you can even carry it while traveling. It does sound easy but it is much more challenging in reality and will prove to be a great fun and memory booster activity for your kid. This is much better and much more beneficial for your kid than that of a video game.
The toy requires 3 AAA batteries which have already been installed in it.
Features:
Sound effects
Batteries included
Single and double player mode
Can be used above the age group of seven
5. Kids Digital Camera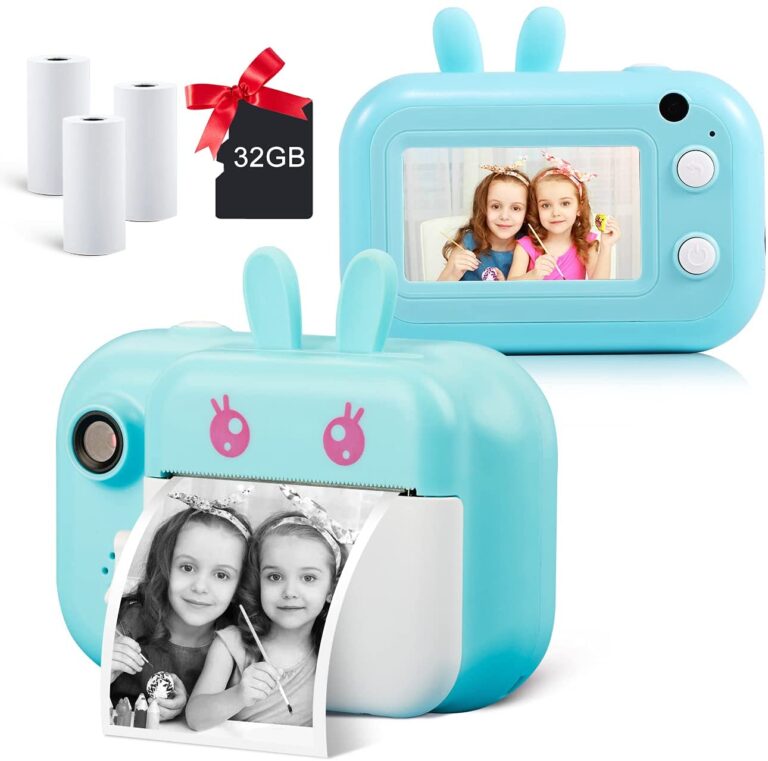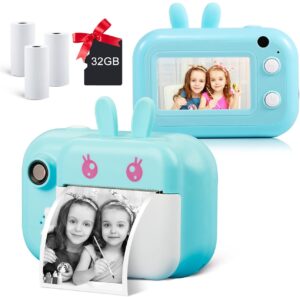 Let your little girl capture her every happy moment and make beautiful memories out of it. The camera fits in perfectly in those cute little hands. You might probably think that it's a kid's camera so it is not going to give you a high-quality picture. But that is not the case at all.
The camera quality is really good. Both front and rear cameras are 28 megapixels and also record video as high as 1080P HD. This kid's camera supports time-lapse and autofocus and can be zoomed out 5 times to take pictures.
The camera screen won't harm your girl's eyes and is a perfect gift to give to a girl. You get three paper rolls with a camera that can provide you up to 180 pictures. So, select your favorite photos and print them within a few seconds. You can easily transfer photos to your laptop or computer with the help of the USB cable that comes along with the camera.
Also, they have made it easier by including an instruction manual with the product. It's a kid-friendly camera and a child can easily understand how to operate this camera. You don't require any ink additionally to print your favorite photos. You will see a smiley icon on the screen that allows your kid to decorate their photos as per their liking.
This product will definitely make the creativity come out of your child. The camera prints black and white photos so they can color and decorate them cutely and funnily if they wish to. It can actually be a fun activity for a kid. Instead of giving mobile phones and tablets in their hand. Give them something useful that encourages them to imagine and create.
Features:
Safe
Touch screen
Durable
Portable
environment- friendly
1000mAh rechargeable camera
32GB SD card included
The screen size is 3 inch
6. Biliqueen Fairy Lantern Craft Kit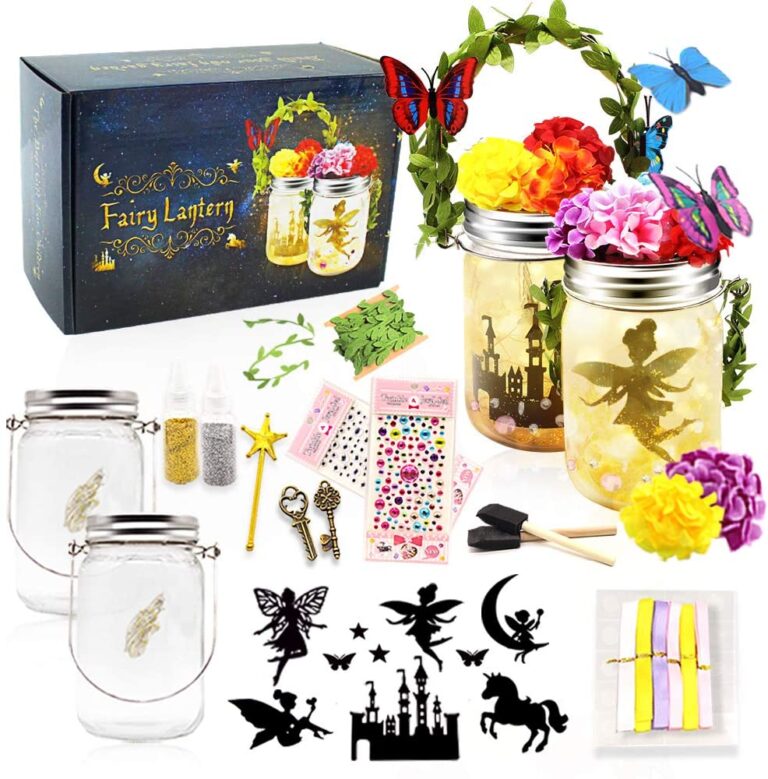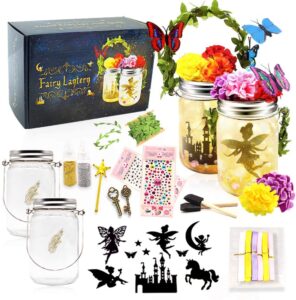 What can be a better way to encourage your daughter's creativity than art and crafts? Young girls are really fascinated with barbies, snow-white, etc. they love to watch fairytale movies and read books. All and all they are so much into fairytales and must have wished for a few things that were in the movie, something that is bright and twinkles.
So, if your daughter is also a fairytale lover then this craft kit is a perfect present for her. She can create some fairy lights, put them in a jar with some fairy lights and place them in her bedroom. A great way to let her create her own lantern and make it come to life. You can help her and see for yourself how amazing your daughter is.
The main aim of this craft kit is to nurture the girl's creativity and imagination. You can give it to her as a birthday present or as a Christmas present or even as a surprise. She can create whatever she wishes to. You can use her creation to decorate the house or garden and maybe show off a little for fun.
Your daughter will feel confident and won't be shy to show her skills and creativity. It is one of the best products to promote creative and innovative thinking among kids from an early age. She can turn her room into a fairy world by placing her creations in her room.
The kit also includes a magic wand, green leaves, five color ribbons, bottles of glitters and so many other things that she can use to play with her siblings or friends. To create the jar, you will need 2 AAA batteries that you have to buy separately as they are not included in the kit.
Your kiddo doesn't need to be super restrictive while creating. Tell her to use her imagination and decorate it in whatever way she likes.
Features:
Easy to put together
Can be used as a room decor
2 lanterns can be made out of the materials.
Buyer's Guide For Buying Toys And Gifts For A 11-Year-Old Girl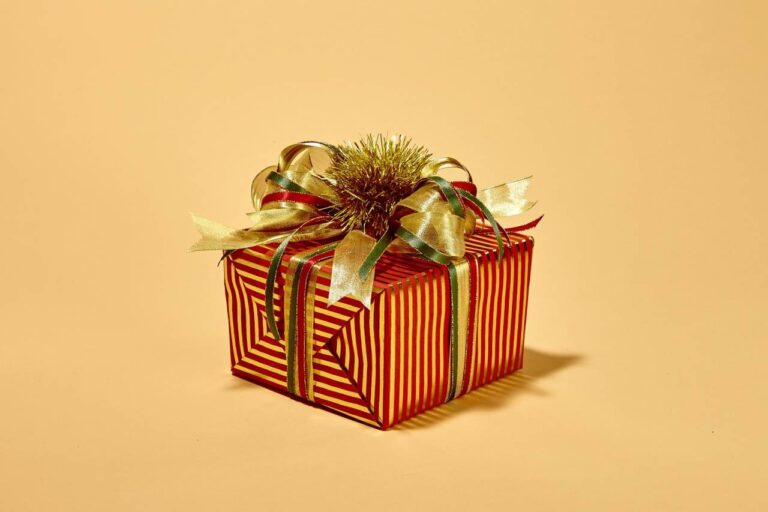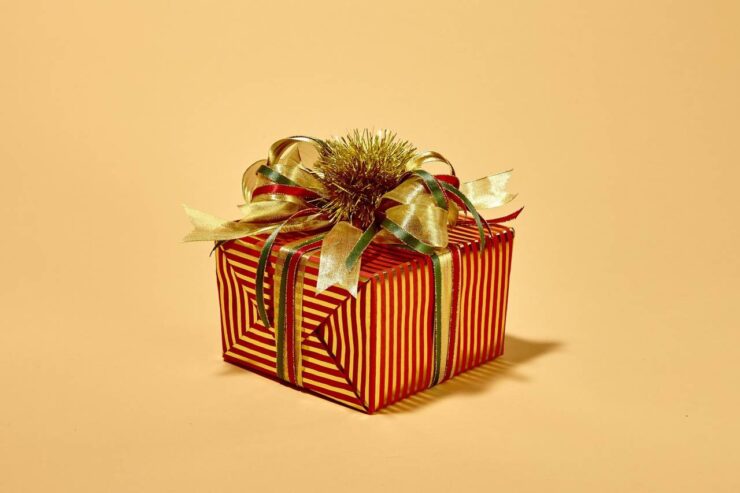 Safety
The foremost feature that one should look for before buying any toy or gift is safety. It shouldn't be something that can cause injuries or any other health hazard. To avoid buying hazardous stuff, read the labels that say what material it is made of and for what age it is best suited.
Don't buy it if it is made up of any kind of toxic material or material that can be broken easily. It will be a waste of money otherwise. Look for UL certification that indicates that the product is completely safe for children.
Choose Age-Appropriate Toys
This is where many people make mistakes while buying toys. Don't choose something too easy or too complicated for an eleven-year-old. Look for something that matches her age and that is fun as well as challenging.
Durability
Don't waste money on toys and gifts that are prone to easily be broken or damaged. You can always take advice from people who have used that product. Check out the material it is made up of, check out its design.
Customer Reviews
Seek customer reviews before buying any gift for your little ones to have a better understanding of the product. Read customer reviews and see what they like and dislike about the product and then you will be easily able to know what is good for your daughter and what is not.
Conclusion
Think and select carefully. Your daughter deserves better and what you give her today may affect her future life. Pre-teenage is very important. So, choose gifts that help her in her overall development.
All the gifts and toys mentioned in the article are very helpful. The list is specially made for an 11-year-old girl. You can always refer to the buying guide included in the article.
You should always choose gifts that not only add fun to your kids' life but also have some educational insights. Prepare them to face the real world and that can easily be done with modern-day games and toys. You don't need to spoil the fun for them.
FAQs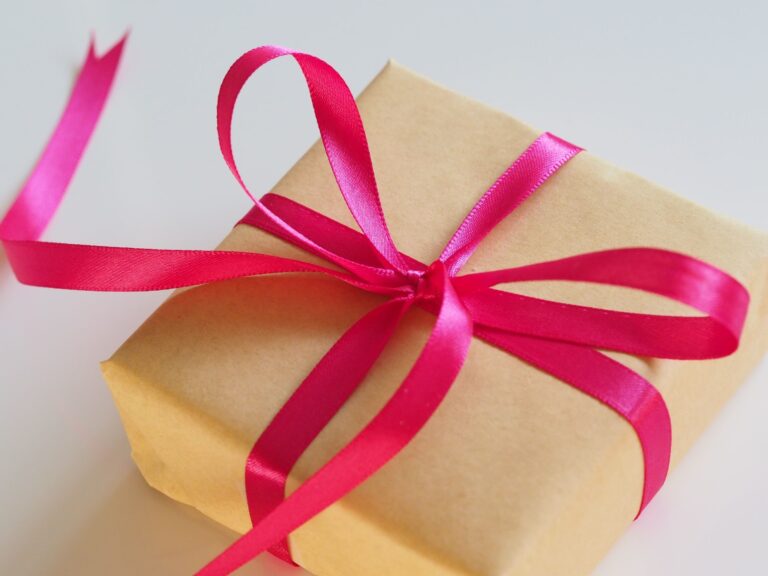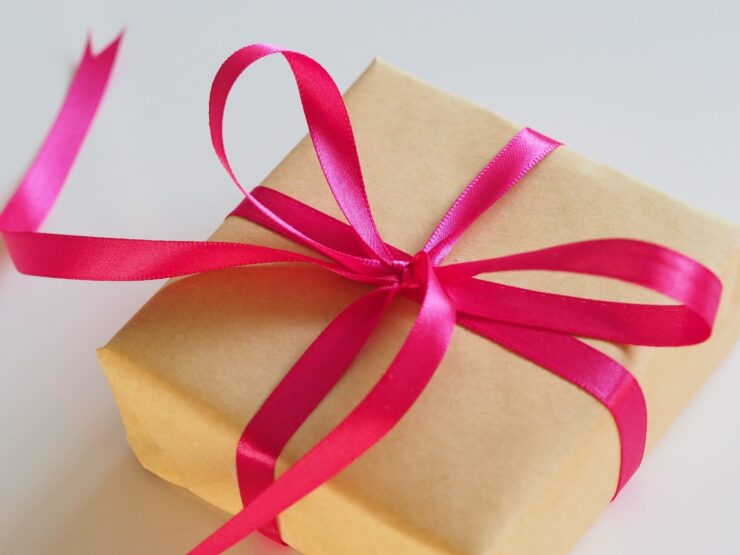 What kinds of gifts can we give to an eleven-year-old girl?
Give her something related to her interest area and that makes her happy. If she likes to play indoors then you can give her board games, puzzles, or some other games that improve brainpower. If she is more of an outdoor person then you can give a bicycle or ball to her.
Should I choose an educational toy over something enjoyable for my daughter?
No, kids find those things boring that are purely educational and may lose attention. To educate her, find something in between, something that is fun as well as educational. After all, toys are meant to create fun in kids' lives.
What will be the perfect Christmas gift for an 11-year-old girl?
You can give her a camera to capture those happy Christmas moments or a makeup set or anything that resembles her interest.
If these weren't enough, check out some other gifts from Amazon also: