All parents place a high priority on the safety of their children in the car. You can ensure their safety while traveling by knowing when to upgrade your toddler's car seat to a booster seat.
In order to decide which booster seat is right for your child, you will need to consider the type of seat to use. There are as many types of booster seats as there are types of car seats on the market. A high-back booster seat, a harness-to-booster seat, and a backless booster seat are three types of booster seats.
Booster seats provide adequate restraint and a comfortable fit for your child, like any other car seat. Choosing a seat style from Diono can be challenging for parents. Let's take a closer look at the available booster seat options for your child.
High-Back Booster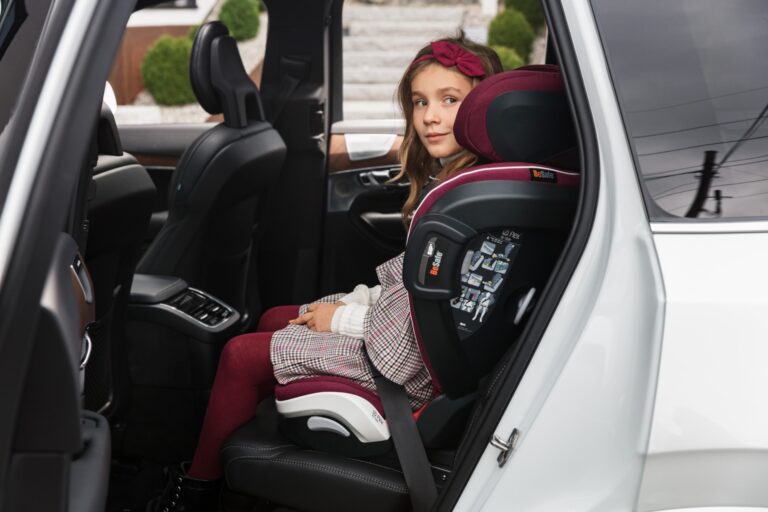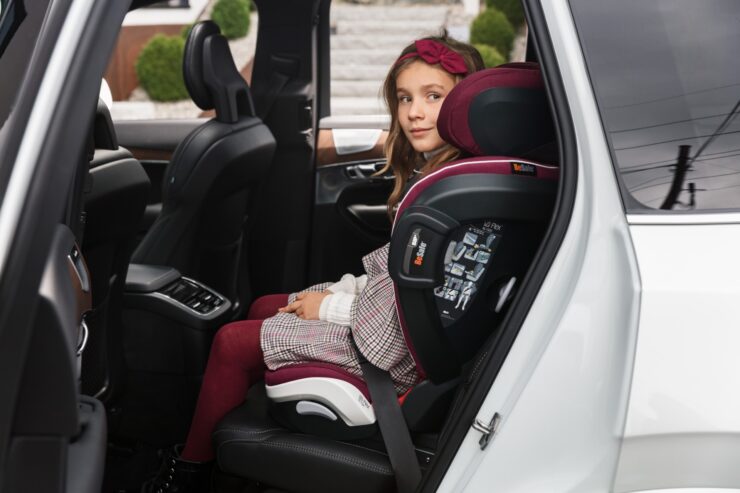 Booster seats with high backs offer additional protection for the child. Generally, the sides, neck, and head are bolstered with shock-absorbing material. Seat belt guides on these boosters ensure that the seat belt is correctly positioned across the child's shoulder, chest, and hips. Booster seats with high backs reduce the risk of whiplash significantly due to their side-impact protection. A high-back booster better serves children who require a belt-positioning seat but are younger or smaller.
Backless Booster
In a traditional booster seat, there is no backrest to support the child. By raising your child from the vehicle's seat, it makes it easier for them to wear their seatbelts. The LATCH system can attach backless boosters to the car while others sit on the seat.
When you use a backless booster seat, ensure that your child's ears are aligned with the top of the back to prevent neck and head injuries. It would be best if you only used a backless booster in a vehicle with a headrest.
The advantages of booster seats without backs can be summarized in several ways. Older kids may prefer a backless booster to feel more "grown up." In addition to being compact and lightweight, they're also affordable, which makes them a good choice for families with smaller vehicles.
Combination Booster
This type of booster seat is a high-back booster with the added benefit of a five-point harness that can be removed for added safety. It is safer for your child to stay in a five-point harness when involved in a crash. Combination boosters allow you to remove the belts while still using the seat for protection when your child has grown out of a harness system.
You may want to consider a combination booster if you want the best value when buying a car seat. A combination booster seat can fit smaller children who have outgrown their convertible car seat. Besides allowing the child to adapt to their seat, combination seats can also keep them safe in the vehicle.
Essential Booster Seat Accessories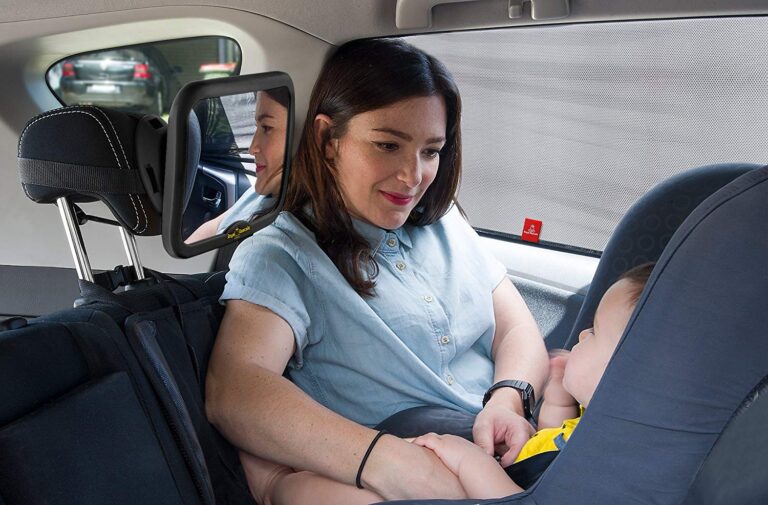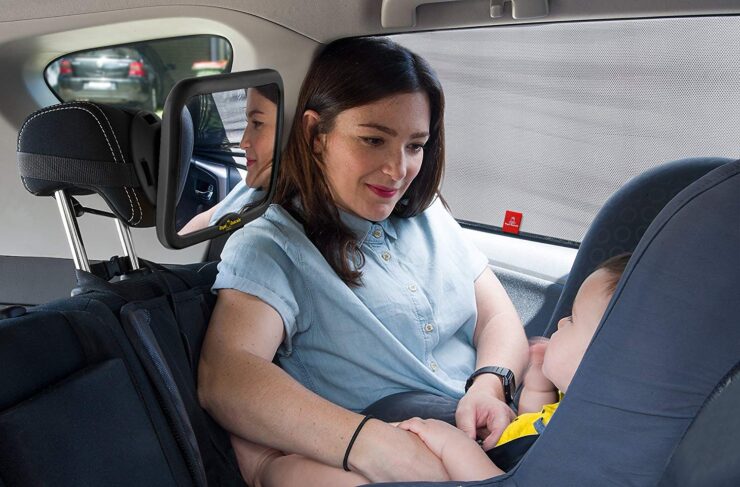 Mirror
The task of keeping an eye on your child when they are in the car can be challenging and dangerous at the same time. One of the most important must-have booster seat accessories for parents is a baby mirror. These easy to install devices can be positioned easily to give parents a clear view of their child without having to turn around while driving.
Organizer
It doesn't take long for the family car to become a mess of toys, books, and accessories. One of the best ways to keep your child's toys in order is to get a seat organizer. These innovative organizers simply hang behind the front seat and have various sized pockets to store all your child's accessories. Never lose a toy or crayons again when you use your seat organizer.
Seat Cover
It is a fact of life that kids can get a bit messy from time to time. If you want to keep your car seats and your booster seat clean, you need to invest in covers. It is possible to get a nylon, waterproof cover for your booster seat that sits beneath the car seat and covers the rest of the seat. This will protect your upholstery from spills and stains. Your booster seat can also be protected with a variety of fun patterned removable covers. These easy to install covers can be removed and added to the wash when they get dirty.
Drink Holder
There are some booster seats that do not include an integrated cup holder. If your booster has a sleeker, simpler design, your child may not have anywhere to store their drink. You can buy add-on drink holders that attach to the side of the seat and help to keep your child's drink secure. If you are tired of having spills or your child is prone to dropping their drink, these handy holders are a must-have accessory.
Window Shade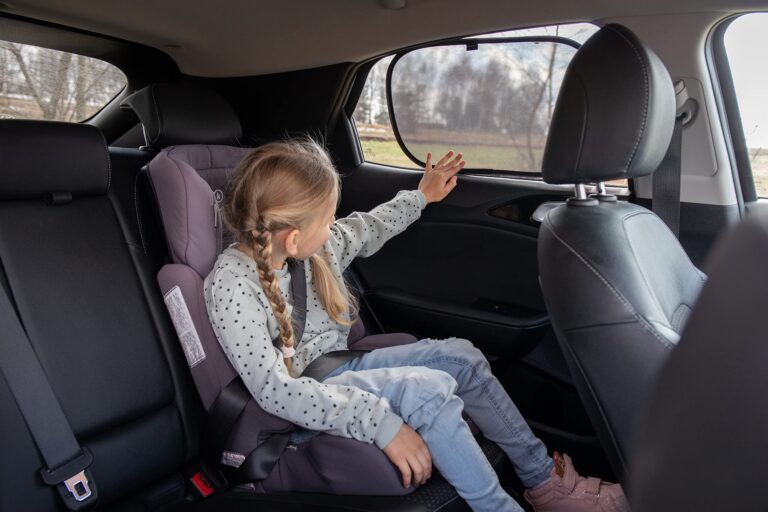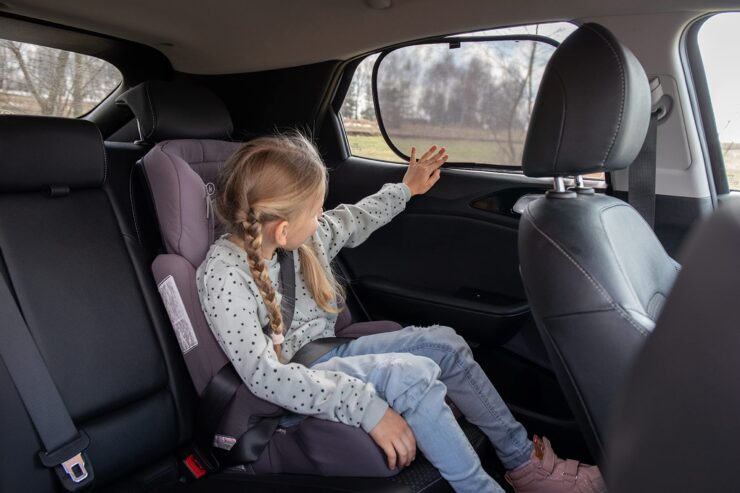 It is still important to make sure that your child is well protected from the sun, even if you have tinted windows. To help your child have a more comfortable ride, you need to invest in a window shade. You can attach these simple to use shades to the interior of your window with a suction cup, and you will be able to use them immediately. Most window shades have an easy-to-use pull down design that can be used by your child when the sun is too hot.
DVD Player
A long drive with the family can be tedious if your child becomes bored during the ride. If your car is not equipped with a rear seat DVD player, you can add one to help keep your kids entertained. You can simply install your player in your seat organizer or hand it on the back of the forward seats. Most DVD player models come with a simple remote for parents. Put on your child's favorite show or movie and keep them entertained during your drive.
You will need to consider your child's health and safety when choosing a booster seat. Each child grows at a different rate and has specific needs, so it's essential to understand each booster model and its limitations. If you are looking for a booster seat for your child, you should keep these styles in mind.