Your best friend or family member might shortly have a baby and wants to throw a gender reveal party. You aren't required to bring a present along since you don't know the gender. However, showing gender reveal party etiquettes is a sign that you care for that person. Since you have no idea about the gender of the baby, you can always focus on the expectant mother. A mother during pregnancy and after birth needs a lot of care and kindness.
These small gestures of kindness and compassion will make her day in numerous ways. If you are adamant about getting a gift for the baby, you can get something that both genders can wear. For instance, you can find hundreds of gender-neutral clothes and other baby essentials that you can bring along. In this article, we will focus on what presents to bring to a gender reveal party.
What Is A Gender Reveal Party?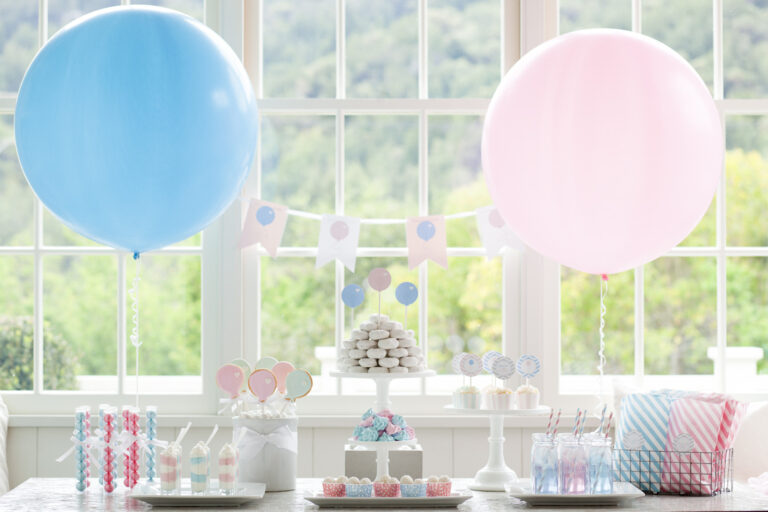 Everyone knows about the gender reveal party; however, some might still be naive to this term. So basically, expectant parents throw a gender reveal party typically by the end of the first trimester or in the second trimester of pregnancy. You reveal the gender of your unborn baby to your close friends and family and make all the moments memorable. There are many ways to reveal gender; for instance, many parents pop a dark color balloon that hides pink or blue confetti or powder dust. Pink means the parents will have a baby girl, while blue means they are going to have a boy.
Do You Bring A Gift To A Gender Reveal Party: What To Know
Your invitation card to gender reveals party never mentions that you need to bring gifts along. However, you can show a small gesture of love and kindness that can bring a wide smile to the expectant parents. What kind of present to buy is the real struggle when you don't even know the gender of the baby. You shouldn't worry because you will find a list of gift ideas for a gender reveal party.
We all know that a mother goes through a lot of emotional and physical changes. While everyone had their eyes on the baby, one shouldn't forget about the mother. Carrying a baby for nine whole months isn't at all easy. Therefore, pampering the mother a little wouldn't hurt anyone. You can always choose to get the pregnant mother a little something that will let her know she is remembered and loved.
Gift You Can Buy For An Expectant Mother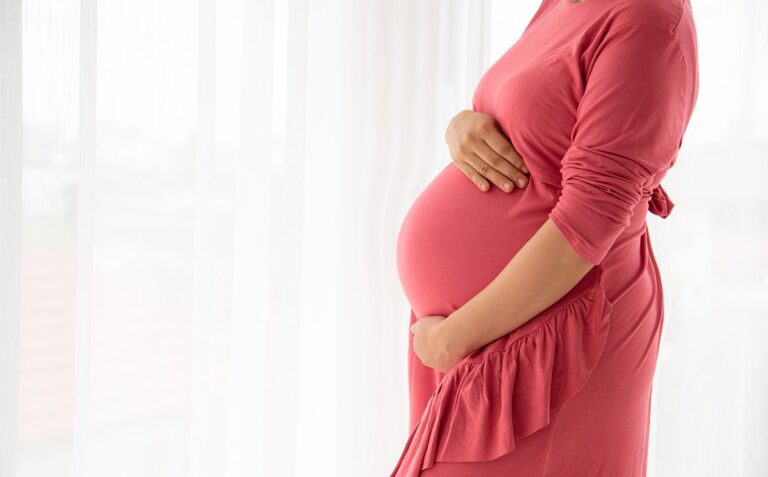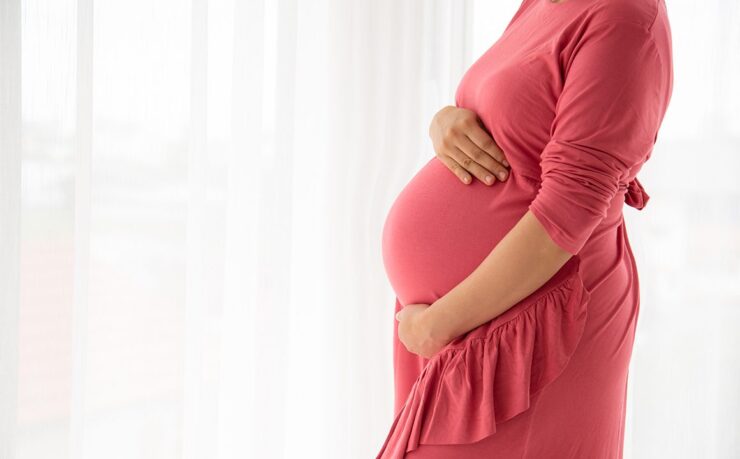 Comfortable Outfits For Post Delivery Time
When a mother gives birth to a baby, she needs pretty and comfortable clothes to wear during the initial days. Air and comfy clothes allow her to breastfeed the baby easily. Moreover, the comfortable clothes will give her peace of mind and will allow her to heal better. The comfortable clothes don't have to look boring; you can buy her a beautiful, comfortable suit to wear after she gives birth.
Jewelry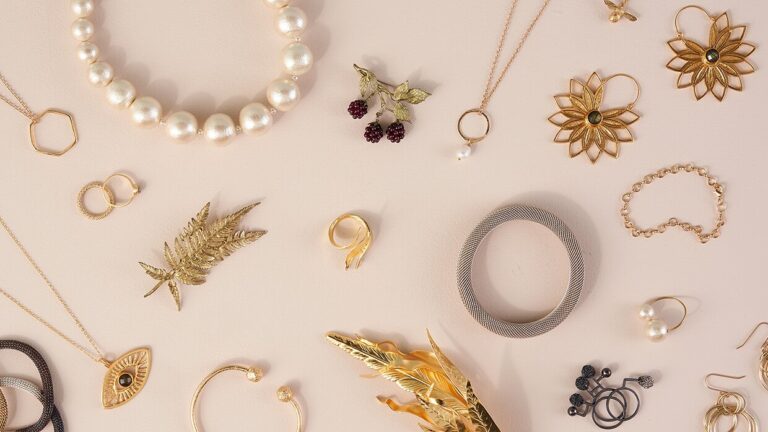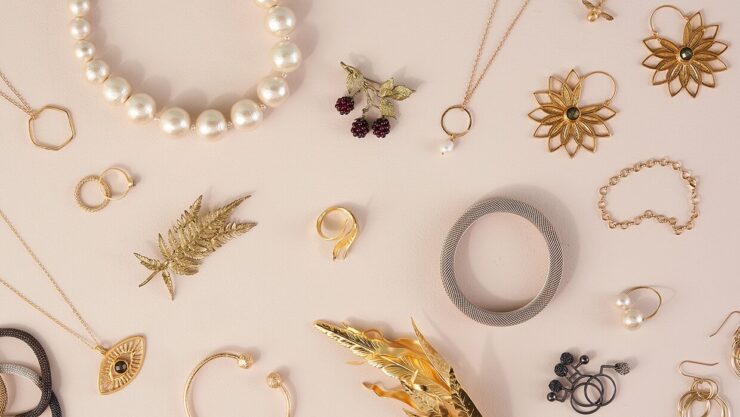 Giving birth to a baby doesn't mean you have to focus entirely on the baby. As a new mother, you should also take care of yourself and look pretty so that you can have peace of mind. Jewelry never goes out of fashion; therefore, you can get a pregnant woman's beautiful jewelry and see how her eyes sparkle and her smile widens when she sees the present.
Snack Or Sweet Box
We all love sweets and snack boxes, don't we? I am pretty sure a pregnant woman will satisfy her snacks and sweet cravings with the boxes you give her as a present. You can get a customized box made, which consists of healthy snacks, sweets, and treats. This present will instantly lift her mood because you are never too old or too young for sweets and treats.
Silicone Baby Bowls

A child's safety is always the number one priority for parents. To ensure their safety and care, mothers use various ideas. One of the important conditions for raising children easily is that they start feeding themselves. For example, non-slip baby bowls made of silicone provide that opportunity and help mothers to teach their children to be more independent.
They are not like plastic, glass, or metal materials and are completely eco-friendly. So silicone bowls will be a great gift for moms.
Skincare Or Cosmetics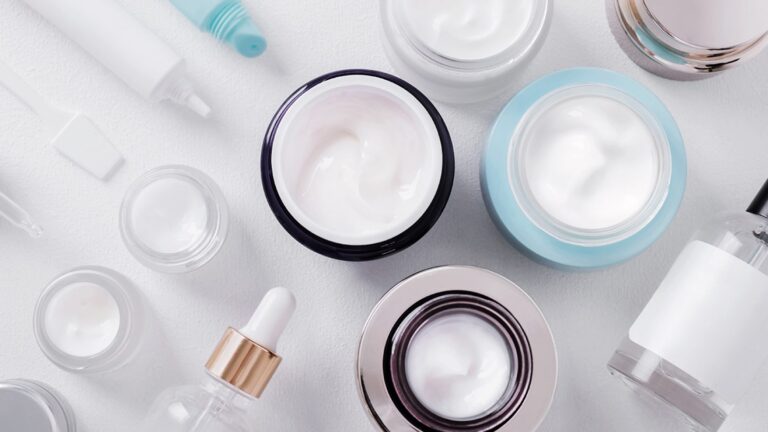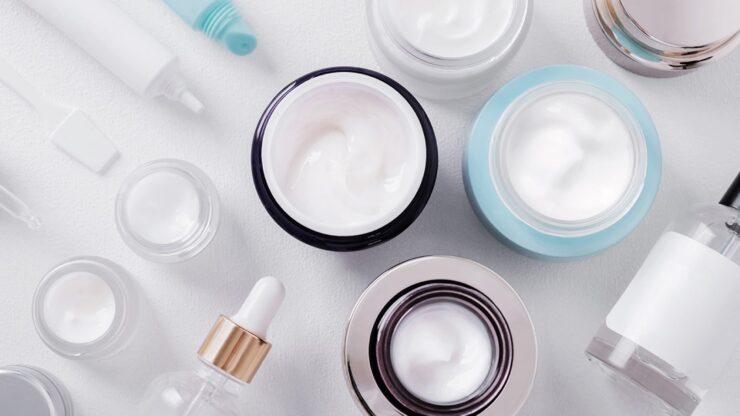 We all know how women are obsessed with skincare and cosmetics. Getting her some skin products and makeup is a wonderful idea because you cannot use a lot of skin care products during pregnancy. She can make good use of all these products as soon as she gives birth. A new mother always needs some pampering so you can make a box in which you can put skincare, cosmetics, or spa products.
FAQs
Is it necessary to bring a gift to a gender reveal party?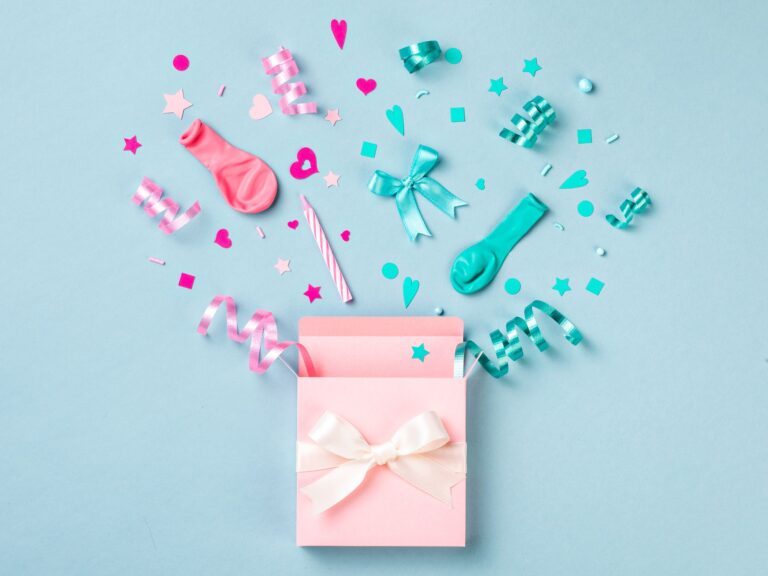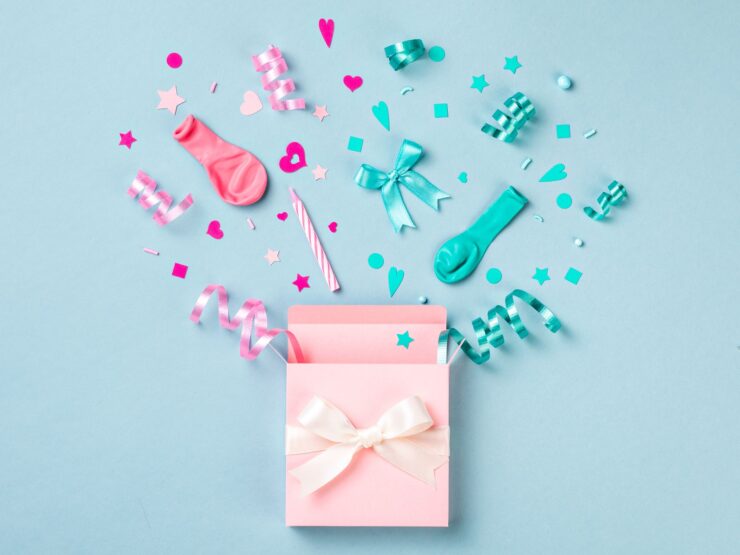 It isn't necessary to bring a gift to a gender reveal party, but it wouldn't hurt anyone if you did. Giving gifts to an expectant mother at any point of her pregnancy will elevate her mood and will tell her that she is remembered and cared for. You don't have to bring gifts for the baby since you don't know the gender. However, you can always get the pregnant mother some presents to make her happy.
What gifts can you buy for the pregnant mother?
There is a long list of gift ideas for a pregnant mother that never goes out of fashion. For instance, you can get her a treat and sweet box that will instantly lift her mood and satisfy all the cravings for sweets. Moreover, you can get her jewelry items or skincare products that she can use whenever she wants.
What is a gender reveal party?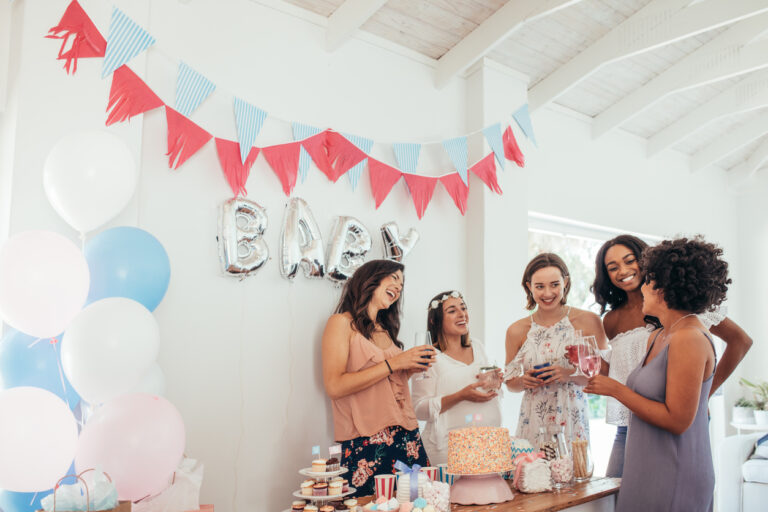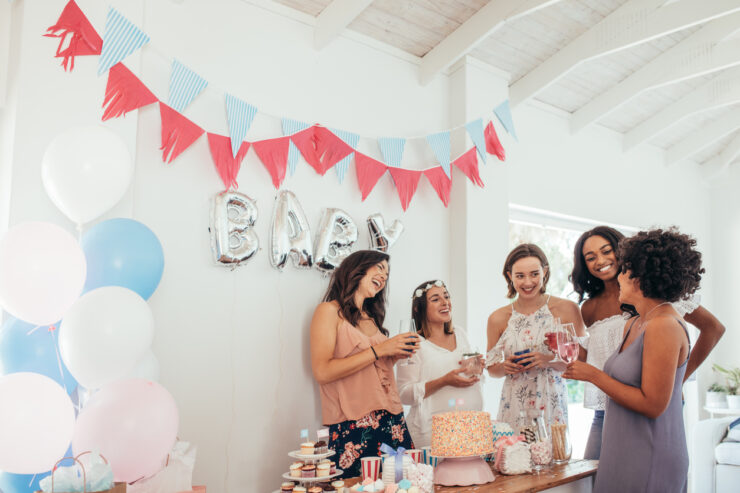 Gender reveal party happens at the end of 1st trimester or in the middle of 2nd trimester. In the gender reveal party, the expectant parents disclose the gender of their unborn baby to their family and close friends using different methods. For instance, some want to pop a balloon that hides either pink or blue confetti. Some want to use a powder bomb; some cut the cakes which are either blue or pink from the inside, and so on.
Final Thoughts
Many people might think bringing a present to a gender reveal party is useless. However, a gift is never meaningless if you put your heart and soul into it. If your friend or family member is throwing a gender reveal party, you can still buy many incredible gifts for the mother to brighten up her day. It isn't necessary to get something for the baby as you don't know the gender yet. This article provides gift ideas that you can bring to a gender reveal party.