Buying gifts and toys for a growing girl with several mood swings can definitely be a tough job. There are so many options available to choose from that it's natural for every parent to get confused. Toys play an important role in the development of young children. Sometimes the right toy could also help your girl decide what she wants to be when she grows up.
They help your child dream and stay active, most importantly interesting toys have the ability to keep your child away from a screen. I know all parents want that! So let's look at some of the best available toys in the market.
Top Gifts For 7-Year-Old Girls
1. Springflower Fort Building Kit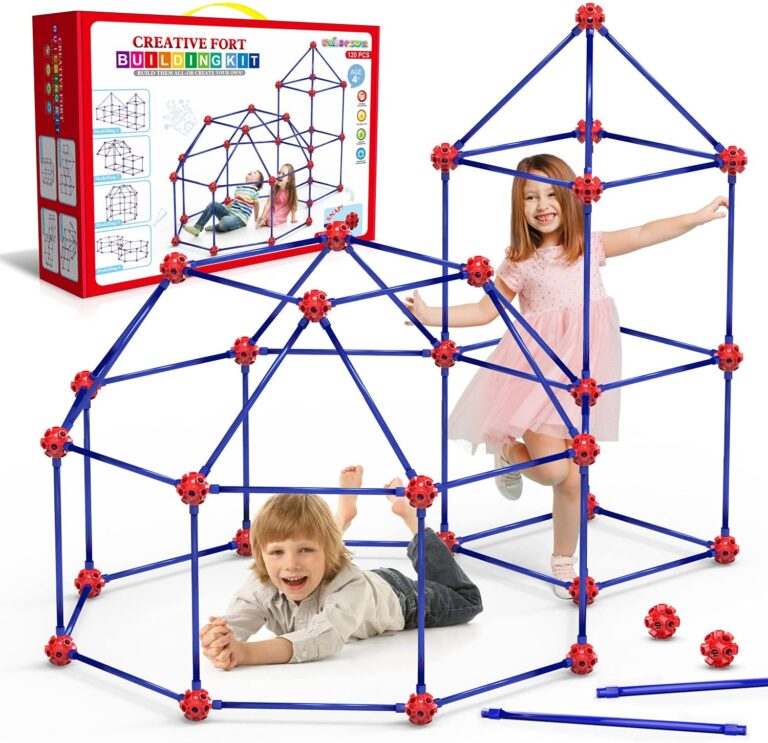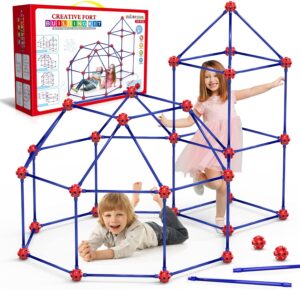 Fort building is a classic game, all generations must have played it using pillows and blankets. With development, this game has now become way too easy and fun to assemble using the Springflower Fort Building Kit. It comes with poles and bolts which are super simple to put together, you can make your fort in the shape you want, and later you can throw in a blanket on top of the structure. Sounds perfect, doesn't it?
The connectors are made kid-friendly, there are some small parts but they are fine for a 7-year-old girl and will not cause any issues. Online you can check several available ways to create your perfect fort, twin lakes, arrow towers, playhouse, etc. there are many options. These options give your girl the freedom to build her place the way she likes. This set will also enhance your child's Science, technology, engineering, and math skills. Along with that your child's imagination and creativity will also improve.
A few children can play together in a team, which will increase teamwork capabilities and children will learn how to cooperate. Never knew so many things can be learned just by playing, did you?
Features:
Can be played indoors and outdoors both.
120 pieces in total, 30 magic balls, 64 long rods, and 20 extended connectors.
STEM construction toy
Material: Plastic
Not suitable for children under three.
2. Flybay Kids Makeup Kit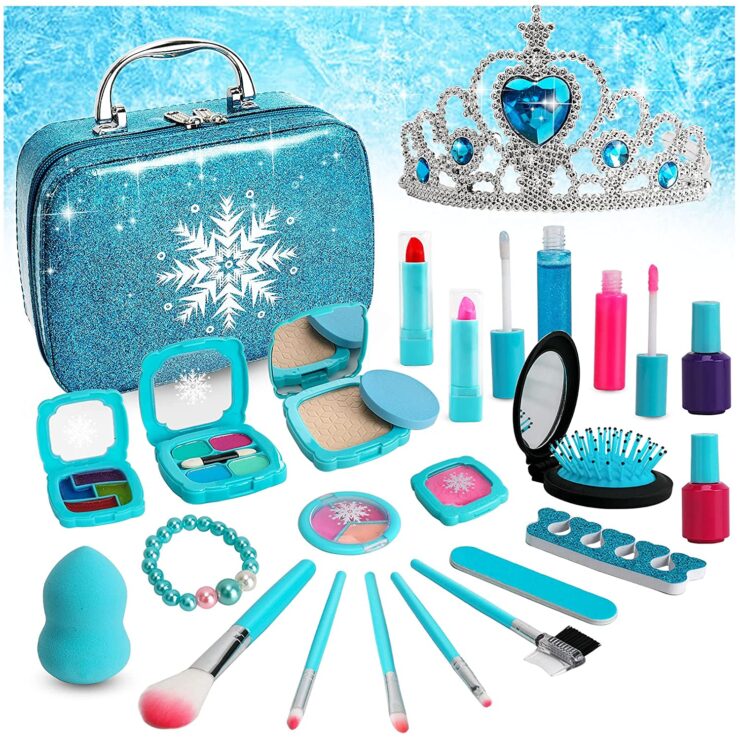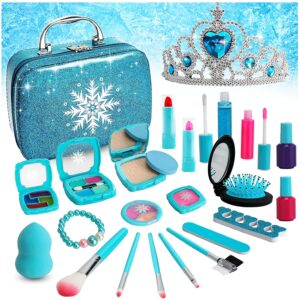 It is natural for every little girl to love makeup. Looking at you using makeup every day must make your little princess curious. But instead of giving her makeup that can be harsh for her skin, buy her the makeup kit which will take care of her sensitive skin and will make her happy at the same time. This kit by Flybay is a best seller, and several parents are happy with its results. It is guaranteed to make your girl smile!
Total 24 items are there in this kit, from lipstick to a crown everything is there in it. All items are washable including the nail paint so you do not have to worry about using makeup remover or a spill if it happens. It has been tested and the results prove that this product is of high quality made with care.
All items can be kept inside the kit which comes with the set, it is easy to carry in case you are traveling. This could be your girl's first makeup kit which she will surely remember throughout her life. You won't believe it but this could also help in bonding time with parents, siblings or friends. No preservatives are added, it's completely safe for your kids to use.
Features:
One Face Powder
One Powder Puff
Three Eye Shadow colors
One pink Blush
Two different Lipstick colors
Two different Lip Gloss shades
Five unique Makeup Brush set
Purple and Pink Nail Polish colors
Toe Separator and Nail Filer
One Princess Crown
Bracelet with Frozen theme
Comb with a mirror
makeup sponge for easy application
Cosmetic Case to keep all these products inside.
3. Kidzlane Dance Mat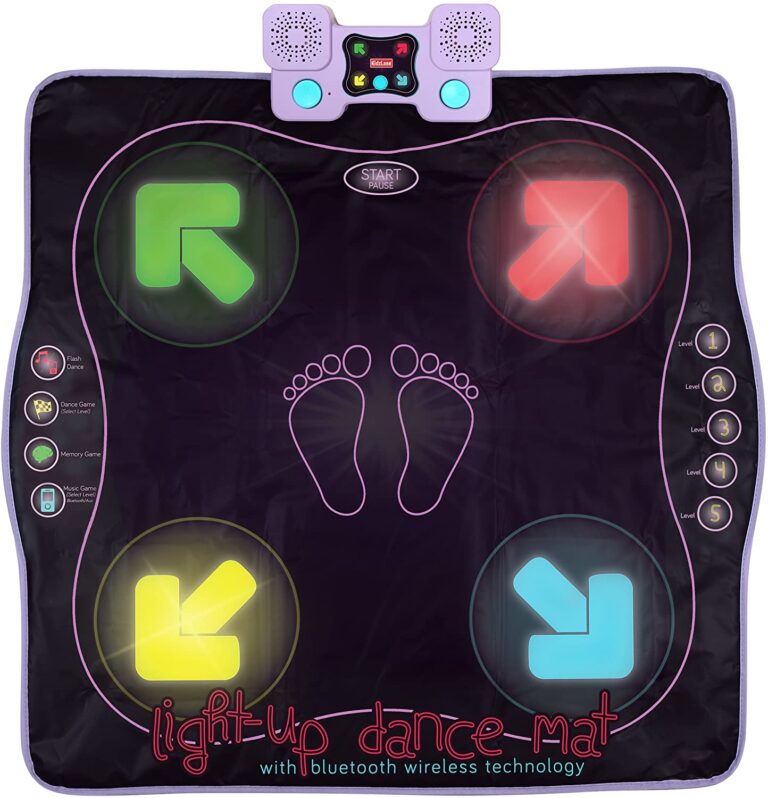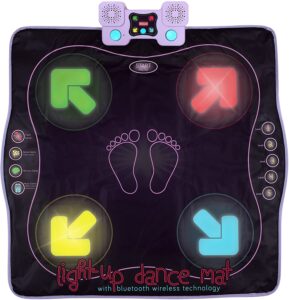 Exercise is one of the most important things for a child's growth, with this Dance Mat exercise can be fun for your girl. Dancing is a great form of workout. It has jumping, moving, and it gets your heart rate up and blood pumping better. This mat will get your children away from their phones and TV, and get them jumping and dancing around.
You can use the already added song options or use Bluetooth and Aux to play your girl's favorite beats. It's thoroughly tested and is completely safe for all children aged six-plus. It's strong and all parts are durable.
It's not just dancing and exercising but to make this mat even more interesting the manufacturers added 3 arcade game modes making everything extra fun. You can control the volume of the music, and all other control settings are very simple to use and a seven-year-old will not face any issues while operating it. The manufacturer also provides great customer service and a money-back guarantee if your kid doesn't like the product! This item is rated 4 stars plus on Amazon, it is loved by parents and it's just perfect to keep your child occupied. This dance mat is value for money.
Features:
Easy to use
Hundred percent durable
Weighs 3 pounds only
Requires four AA batteries
Adaptable settings
3 fun arcade games
Includes light and speakers
Size is 35 inches x 33 inches
4. Ziegoal Kids Waterproof Camera Unicorn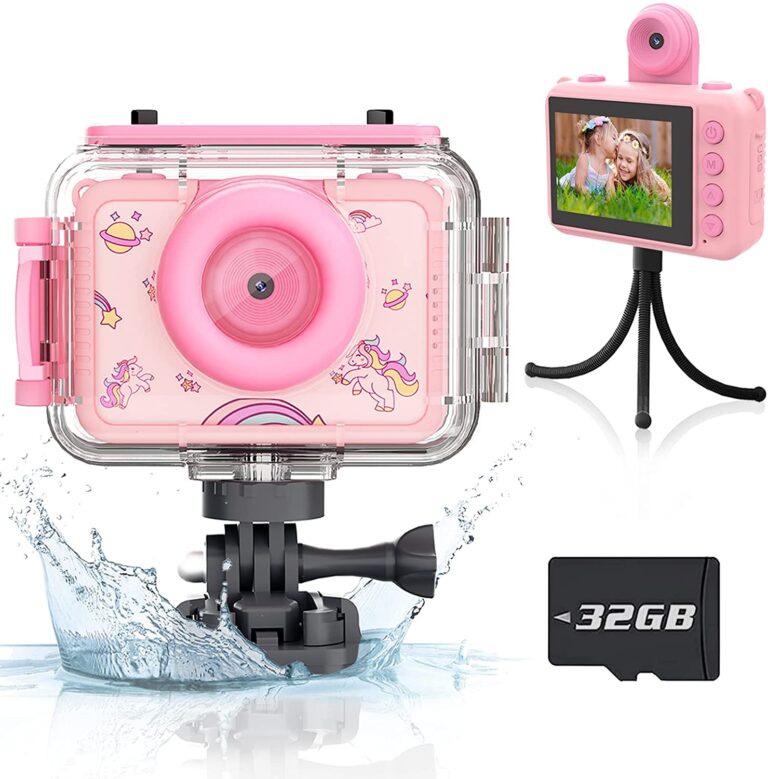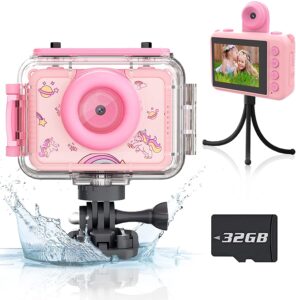 For aspiring photographers, this little waterproof camera with several amazing attachments is just perfect. It comes in two different colors, pink and blue. You can choose the one your girl will like more. The camera quality is high definition, you can click pictures and record videos both using this camera.
It can be zoomed four times and get the outstanding pictures out in nature. One of the many available attachments is a tripod it can be used to click still pictures, record videos, and even take selfies. It will be really useful for children as they have shaky hands and using a tripod blur pictures can be prevented.
A great thing about this camera is that it is equipped with up to eighteen cute frames and six pretty filters. A 32 GB sd card is also included in the pack, the pictures can later be transferred to your laptop or computer through the card. You might not believe this but the camera can also play music if you add songs to the sd card.
Features:
The pack includes Waterproof Case, Bicycle Mount, Helmet Mount, Helmet Strap, 32GB SD Card, USB Cable for charging, and one Tripod
It has a 600mAh battery
It takes up to 2-2.5 hours to fully charge.
Recommended age is up to 36 months.
5. VERY Flower Garden Building Toy Set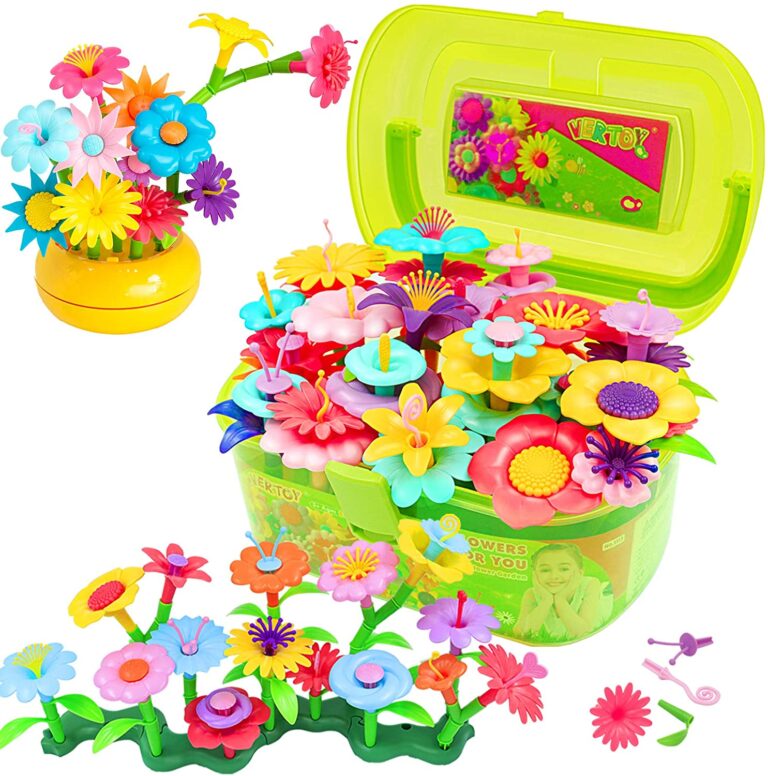 This pretends playset consists of around 143 pieces, and all of these pieces are made with material safe for children. It has no toxic substances and no BPA. All its parts, leaves, and flowers can be assembled, removed, and assembled again according to your child's preferences. It comes in a big box which has a handle that makes carrying it convenient.
Not just inside the house, these plants can also be used outdoors. The flowers can be put inside the ground as well. Don't worry about the pieces getting dirty, they are washable and will not lose their colorful glow.
Using the same children learn to be creative, their imaginative skills get better and their sense of recognition also increases. Playing gardening with your child will also help you in your bonding time with her. It has all parts of the flower for better learning.
Features:
Versatile bases.
Educational and craft-based
Completely safe and efficient storage
Consists of stamens, pistils, petals, leaves, and stalks.
6. Dan Darci Marbling Paint Art Kit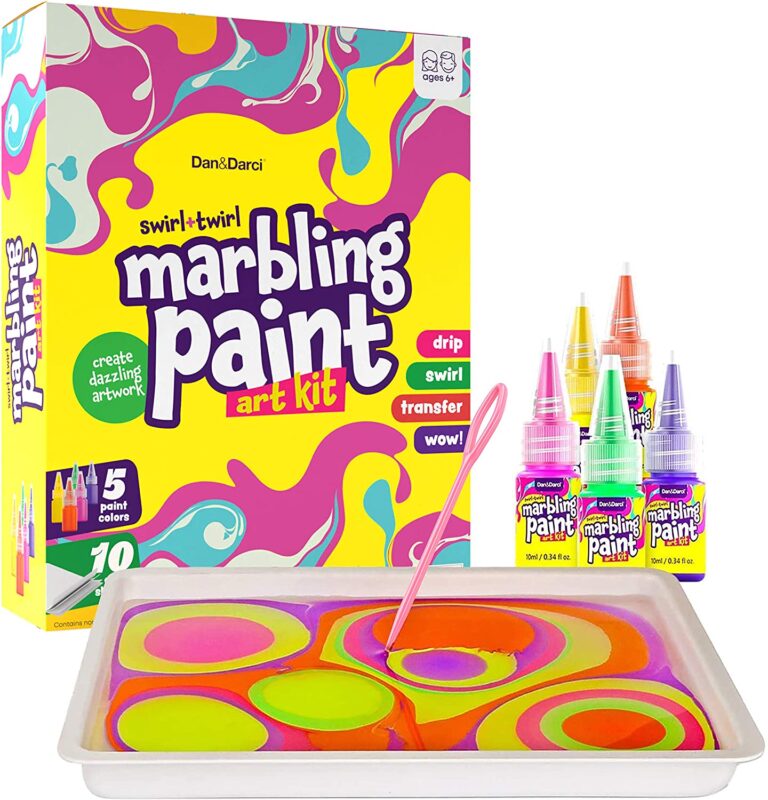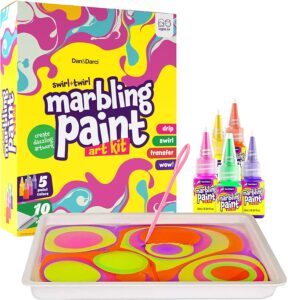 Drip, swirl, transfer, and you're done! A beautiful art piece with your child's favorite colors is ready to be put on the door of your fridge for everybody to admire. It comes with five different color options which you can mix and match to create amazing new colors. Painting on paper and canvas is now boring but painting on the water will make your child super excited.
Drag, swirl or smear it's totally up to your child's imagination. The kit has all that you need, from colors to sheets. The making process is very fun for children and the results will surprise you. Give your little artist a boost to her vision.
Features:
Easy to clean and use
Five paint colors
Three stylus
Ten already prepared sheets
One grey art tray
A spoon and carrageenan powder
A spreader
A pipette
7. Barbie Dreamhouse (3.75-ft) 3-Story Dollhouse Playset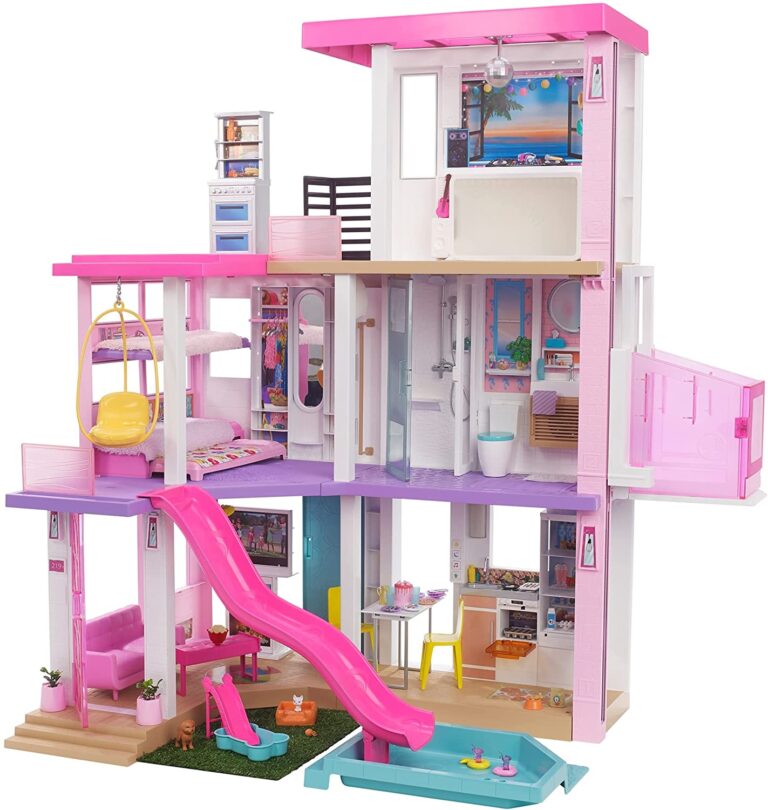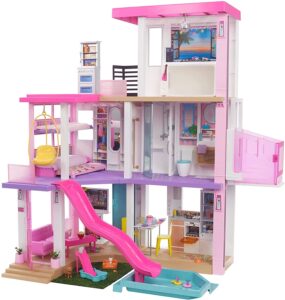 Saved the best for the last! This dollhouse is just perfect for little girls' bedrooms. This Barbie dream house is a dream house for so many girls out there. It has a pool, a slide, a party room, and whatnot. With beautiful lights and several sound effects that can be customized this dollhouse is loaded with all amazing stuff.
It even has a puppy play area! It's extremely easy to put together, it's sturdy, hundred percent value for money, and above it, all this house will make your girl happier than ever. Especially if she's a barbie fan this dream house is a dream come true!
It's made of high-quality material, all pieces are crafted with care. Small details in the house are made with precise control, like the lift and grass, everything seems just perfect in this house. For your girl, it will be more than just a dollhouse and I'm sure she will spend hours playing with it. With so many customization options there will be a new story to play with every single day.
Features:
Total ten play areas
360 play and modular pieces
Sounds, light, and songs available
Small pets are included, a puppy and a kitten.
A working elevator
Measures 43 inches tall and 41 inches wide
DJ booth
3 floors
Buyer's Guide To Buying Toys and Gift Ideas for 7-Year-Old Girls 2023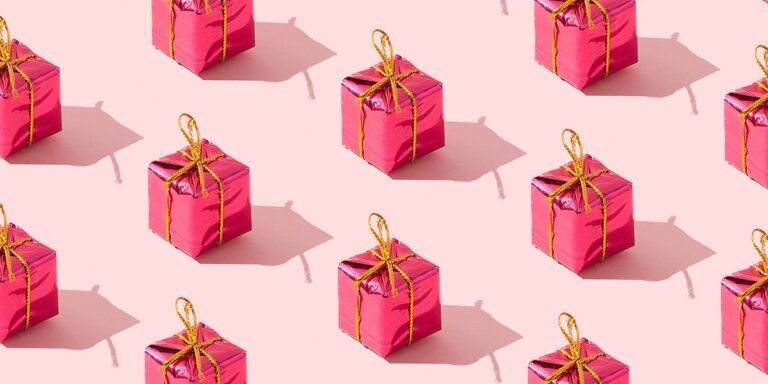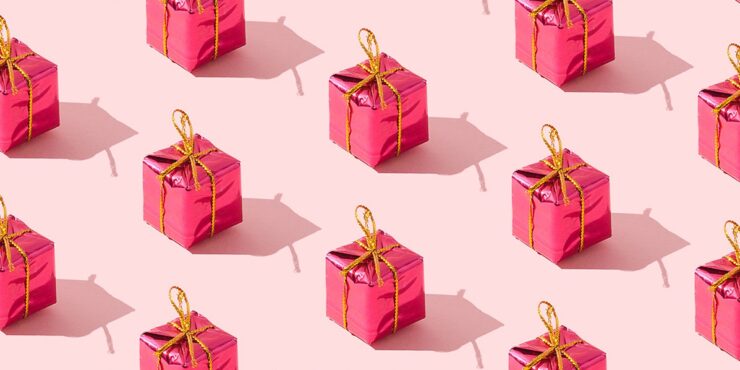 Buying the perfect gift for your little girl can be a tough job, at this age they like something and finding that something is not something easy. To make things easier for you, here we have a detailed buyer's guide that you can refer to before you purchase that Christmas gift.
Usage Time
Before spending your hard-earned money on something your child will stop using within two days make sure you find something with many customization options available so that they don't get bored of it for at least a month. The attention span of children is not very high so going for entertaining options will always be better.
Educational Aspect
Some toys come with an educational aspect and behind all the fun your child will learn something new. Purchasing toys that will improve STEM skills and teamwork will help in the positive development of your child. Painting kits and flower kits will also help increase your little girl's imagination.
Read Reviews
There's nothing better than reading what other parents have got to say about the toys before buying them. Reading reviews will always be of great help as you will get an idea about whether your daughter will like the toy you get her or not.
Stick With Good Brands
Stick with good and reliable brands because the material that they will use will be safe for your child as you can trust them. Even though the toys might be a little expensive, they will be made of high-quality goods.
Conclusion
This article provides all available great options in the market right now. I'm sure one of these gifts will bring a smile to your daughter's face today. Before you make a purchase I would suggest going through a buyer's guide once and be sure about the gift.
FAQs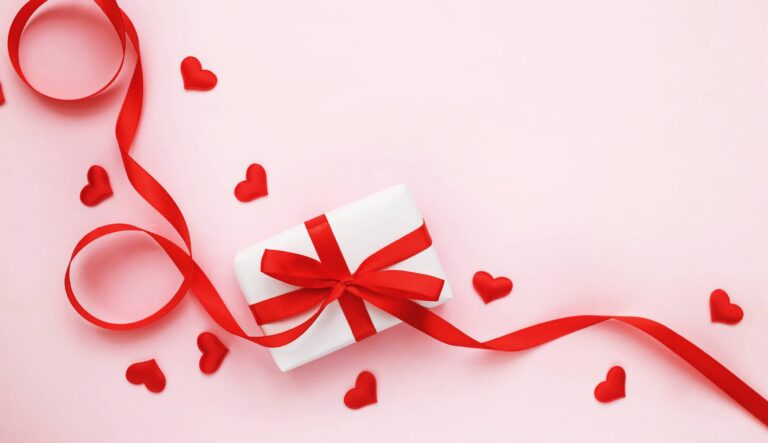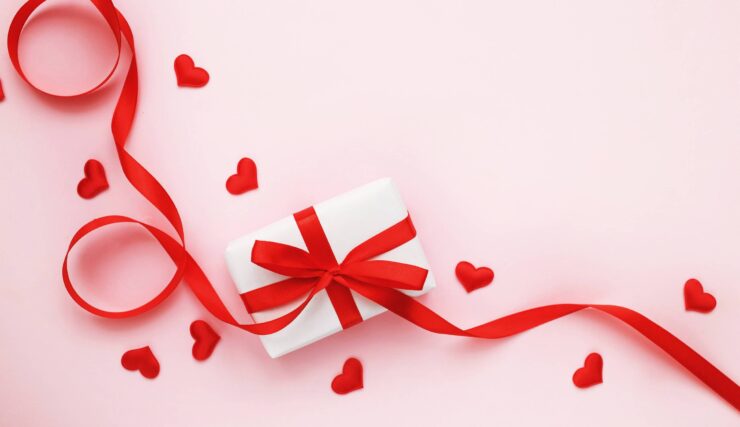 What to buy for a 7-year-old girl who does not like to play with dolls?
Many girls prefer other things over dolls, you can go for options like the camera mentioned above or some painting set.
Which toy will be good to keep a child occupied for a few hours?
The dollhouse will be a great option to keep a child occupied or any other toy with several customization options.
Can I buy my 7-year-old girl a remote control car?
Yes, why not. If you think she will love it, you should get it for her.
If these weren't enough, take a look at these toys from Amazon also: