Choosing the right kind of diaper for your baby before they are fully trained is a difficult task because the quality and type of diaper can profoundly impact your baby's skin and health. That is why most moms are confused when it comes to making a selection between Little Snugglers Vs Little Movers.
Being a mom, I had this confusion too and I tried both of them for my baby. Both of these diapers are good-quality products that you can purchase for your baby. They are economical and they are made with superior grade plastic material.
In addition to these features, Little Snugglers and Little Movers by Huggies are made with the unique capacity for super absorption of baby waste. However, if you want to finalize the one for your baby, then you need to have a comparative analysis between both.
Just sit back and keep reading because we have done this homework for you. This blog post contains a comparative analysis showing the merits and demerits of both diapers so that you can make the right selection. Here we go!
Huggies Little Snugglers vs Movers
Huggies Little Snugglers – All You Need to Know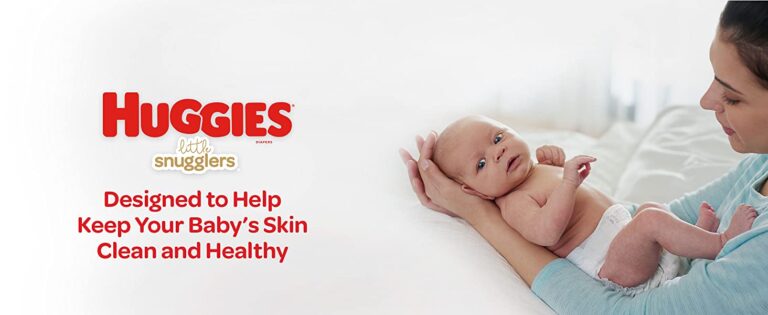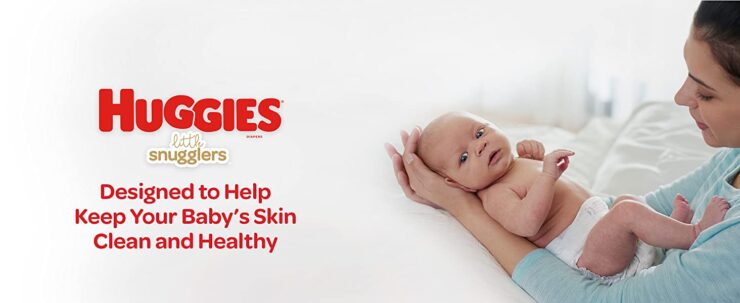 Huggies have received great admiration from mommies worldwide because they are producing high-end diapers. Although, you may think the sole function of the diaper is the absorption of the pee and controlling the poop, which all diapers can do.
However, in reality, diapers are much more than this. Little Snugglers are the favorite choice of most moms because they offer comfort to your kid besides its basic function of pee absorption and poop control.
Huggies manufacturers have kept comfort as the focal point while making Little Snugglers. In their recently manufactured products, you will get other advanced features like 12 hours of dryness. That is why your baby can wear it at any time, no matter if it is day or night. Thanks to the quilted liner, which efficiently absorbs the moisture within a few seconds.
Also, you will be glad to learn that these diapers come with the wetness indicator feature. Therefore, you don't have to guess about changing the diaper because Little Snugglers will guide you visually.
These diapers are available in a range of sizes, and thus, you can opt for the best one suiting your baby angel. Well, you may not be interested in the prints when it comes to diapers, however, it is noteworthy to mention here that these diapers come with the cutest prints.
Compositional Material of the Little Snugglers
When it comes to deciding the diapers, you should always check the material they are made. The reason behind this pre-purchase consideration is that diapers have to remain in contact with the sensitive skin of your baby.
Therefore, the material of the diaper should be toxicity-free. The good news is that Little Snugglers have excelled over the market-worthy competitors in toxicity-free and skin-friendly composition.
These diapers are made with polymeric oil-based constituents like polyurethane (PU), polypropylene (PP), and polyethylene (PE). In addition, the makers of these diapers have also used color-transforming dyes, and fluffy pulp of wood for super-absorption, and of course there are adhesives.
Therefore, you can trust these diapers without questioning their quality. The secret is your baby will be super-happy wearing them.
Huggies Little Movers – Fundamental Information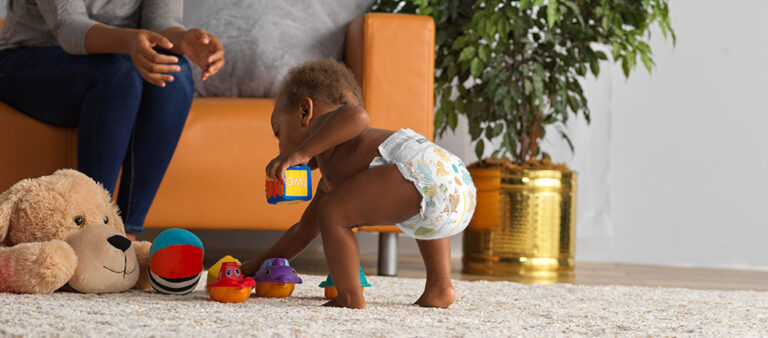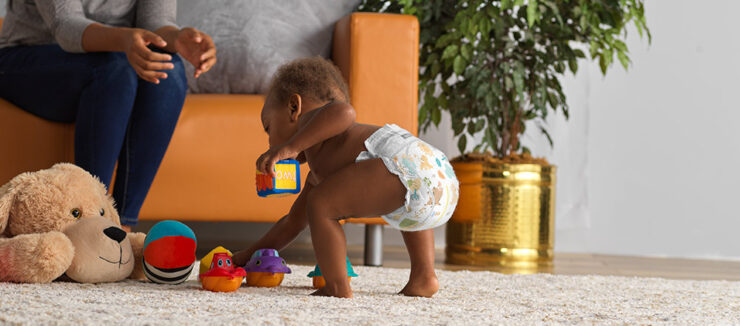 When we are discussing Little Snugglers Vs Little Movers, it is necessary that we look into the basic details of the Little Movers. Most moms with hyperactive kids prefer purchasing these diapers because they are designed to support your baby's movements without hindering his way.
These highly comfortable diapers are suitable for your kid if he/she is in the crawling or walking stage. No matter, how much your baby runs or plays, you won't see these diapers leaking.
To be more specific about the functionality of the Little Movers, we must tell you that these diapers cause efficient prevention of the baby's poop displacement. Thanks to the efficient grip strings that are double in number. The waistband is a snug fit type.
With the perfectly contoured shape, your baby can easily crawl. If you are wondering about the size of these diapers then they are available in 3 to 6. That is why these diapers are not for newly born babies but they are made for older babies.
Little Movers are also made with the oil-based polymeric constituents coloring agents, adhesion substances, and fluffy wood pulp in terms of compositional materials. There are some traces of the chlorinated substances however, there is no evidence of the elemental chlorine in these diapers. The materials of these diapers are not hypoallergenic. Therefore, you can grab them without any issues.
Major Differences Between Little Snugglers & Little Movers
After reading about the details of the Little Snugglers and Little Movers, now it is time to understand the difference between both diapers.
Size Range
While looking for the major differences between Little Snugglers Vs, Little Movers, we must say it is the size that sets them apart. Despite the number of similarities, both these diapers have different sizes. That is the reason they are suitable for babies of different ages and weights. Huggies manufacturers are totally mindful of the distinct needs of newborn and slightly older babies.
That is why they made Little Snugglers for the very young babies or absolute preemies. At the same time, Little Movers are large-sized diapers for babies in the active phase of their development to move around wearing the most comfortable diaper with super absorption power.
Umbilical Cord Protection
Another significant difference between the Little Movers and Little Snugglers is the point of protection. Since Little Snugglers are specially designed for younger babies whose umbilical cord opening is in the phase of development. That is why you see these diapers with the specific design to provide a protective covering for the umbilical cord opening.
In the case of the Little Movers, the umbilical cord opening is almost developed but it still needs care. That is why these diapers come with a spacious design for improved breathability, however, there is no specific cutout design like the one found in Little Snugglers. That is why, if you are thinking to grab these diapers for your newly born baby then we do not recommend you to do so!
Type of the Waistband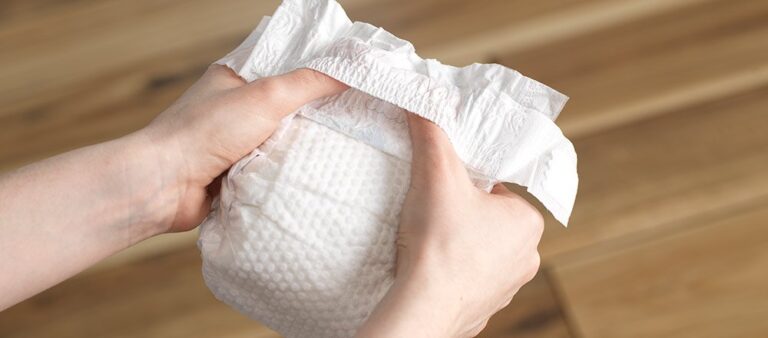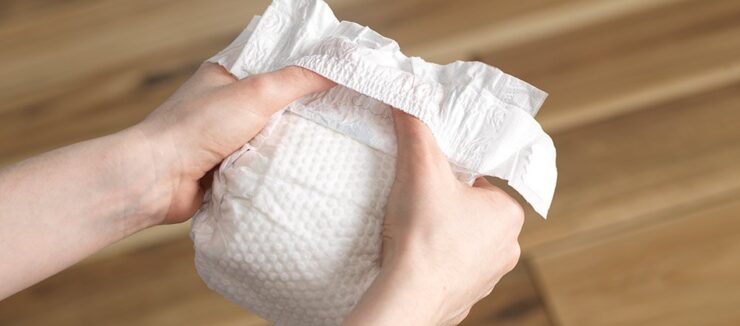 Babies do not know why they are wearing the diapers and thus falling diapers is not a big issue for them. They won't bother to inform you if it falls off their waist. That is why you need to go for the diapers with a pocketed waistband for the newly born babies.
Like Little Snugglers have the pocketed waistband that will be totally covering the waist of your baby. So, this diaper will be hugging the waist of your baby totally, and that too with softness and gentleness.
On the other hand, Little Movers also come with a waistband but not pocketed one. They have a super comfortable waistband, and it remains attached to your baby's waist. However, the older babies are hyper-active and thus they run around. If they poop and run then there are fair chances of the diaper falling. Therefore, you need to be careful with the babies in this case.
Absorption Power
Another significant difference found while comparing Little Snugglers and Little Movers is the absorbency difference. However, both of these diapers have good absorption potential for the baby's urine. However, we have conducted various tests on both diapers and we consistently found the best results for the Little Snugglers absorbing more of the baby's pee.
Also, other users have given positive reviews about the excellent absorption potential of the Little Snugglers when compared with the Little Movers. To be more specific, Little Snugglers comes with 8 to 10% more holding power specifically, than other diapers. Therefore, you can choose them without any issues for your little angels.
FAQs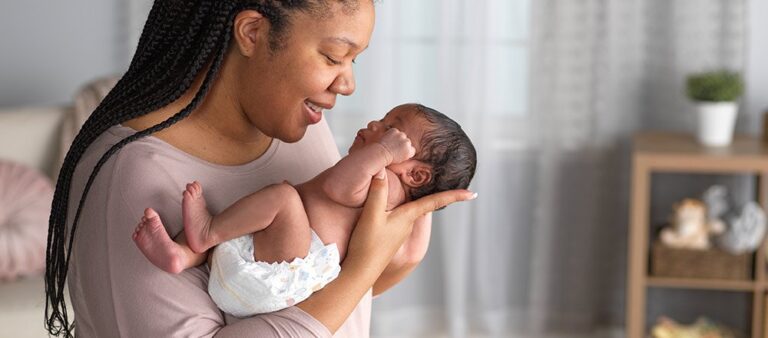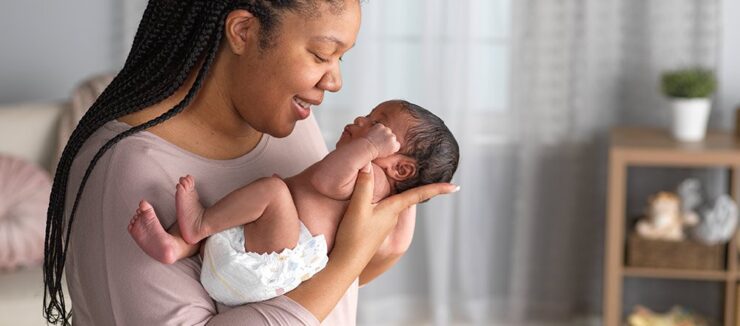 Which are the best diapers when comparing Little Snugglers Vs Little Movers?
After testing both the diapers and reading the reviews of the moms, we have found that both these products are worthy of admiration. They offer you an excellent range of features like comfort, absorbency, protection, and skin-friendly composition.
However, your final decision should be based on the age of your baby. Little Snugglers are best for newly born babies. While Little Movers are designed for slightly older babies.
What are the pros and cons of the Little Movers?
When we look at the strength factors of the Little Movers, then they are its wetness indicator, excellent absorption potential, snug type waistband, and double strips with the grip. On the other hand, some issues associated with these diapers are that they have traces of chlorine, and there is some evidence about the phthalates in them. That is why they are not as eco-friendly or skin-friendly as they are advertised.
Which are the most elastic diapers between Little Snugglers and Little Movers?
When we compared the Little Snugglers and Little Movers, we found Little Movers to be excellent in terms of the stretching and springy nature. The absorbency test confirmed our observation. The good news is that Little Movers are capable of curling up due to their elastic nature, even if they are full of pee.
Final Verdict
After reading the comparative review on Little Snugglers Vs Little Movers, you will now be in a better position to decide the type of diaper for your baby. Based on the features of both diapers, I have been opting for the Little Snugglers for my newborn baby because of its excellent absorbency, pocketed waistline, and skin-friendly materials.
However, I do not think that Little Movers are bad because they are also thronged with the best features and perhaps they are more suitable for older babies who are actively moving.
We are grateful to you for reading this review till the end. We would love to see your worthy response in the comments section. Therefore, please don't forget to mention it in the comments section. Thank you!
Check this also: