Being a parent to a daughter is one of the most gifting experiences you will have during your lifetime. Sometimes the love you feel for your child might be difficult to put in words, especially on a special occasion such as a birthday.
If you lack the inspiration or just can't find the right words for a birthday card, you come to the right place. In this article, we made a list of best birthday wishes that you can write for your special girl's birthday card. You will surely find your favorite among the numerous examples we listed.
List of Birthday Wishes for Your Daughter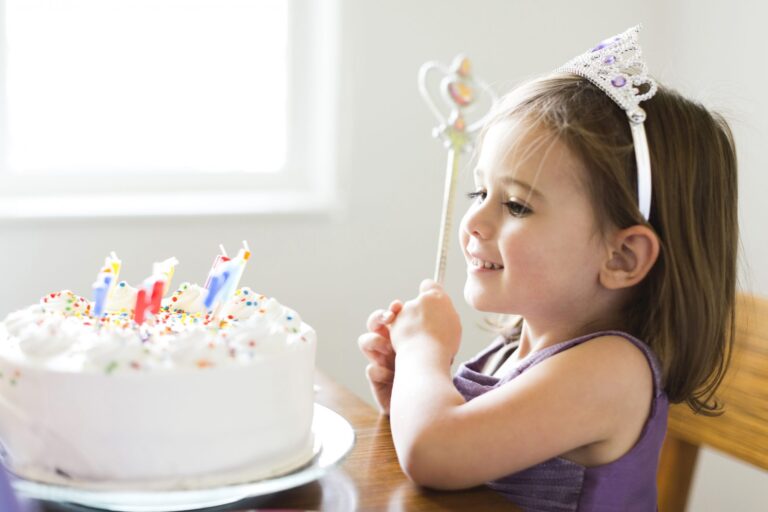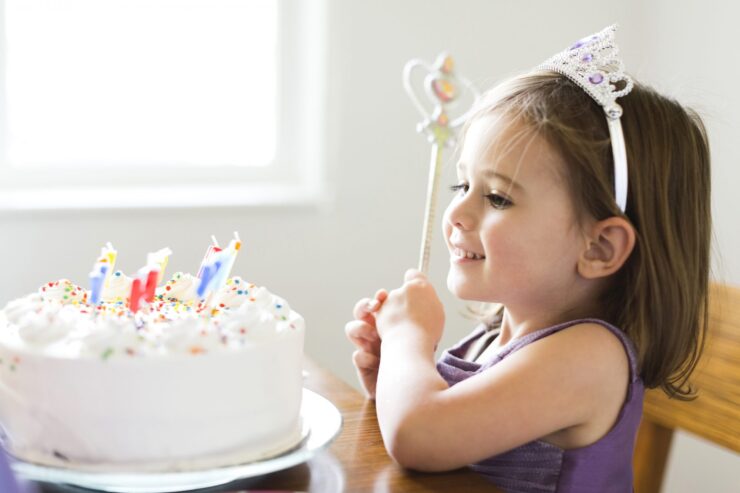 1. Happy birthday to my special daughter. I love you today, tomorrow, and always!
2. I am so proud to say the mini version of myself is way better than the original one.
3. Daughters as amazing as you are one-in-a-million. I will never know how I lucked out, but I plan to spend the rest of my life being grateful.
4. No matter how old you are, you will always be my little girl. Happy birthday, daughter.
5. I wish you only the best of luck in all you choose to do in life. Since you are strong, capable, and hard-working, I am sure nothing will be too much of a challenge for you!
6. Happy birthday to my daughter! Best wishes to someone who is beautiful inside and out.
7. May this special day bring you endless joy and tons of precious memories! You are very special, and that is why you need to float with lots of smiles on your lovely face.
8. Happy birthday little princess! May God bless you with all the most wonderful things you deserve in life.
9. Happy birthday to my beautiful daughter! Every time I try to define beauty, you come to mind, and with each new age, the definition gets even better.
10. My cute daughter! You are certainly the most beautiful gift that we have received in our lifetime. Wonderful birthday to the most wonderful daughter in the whole world!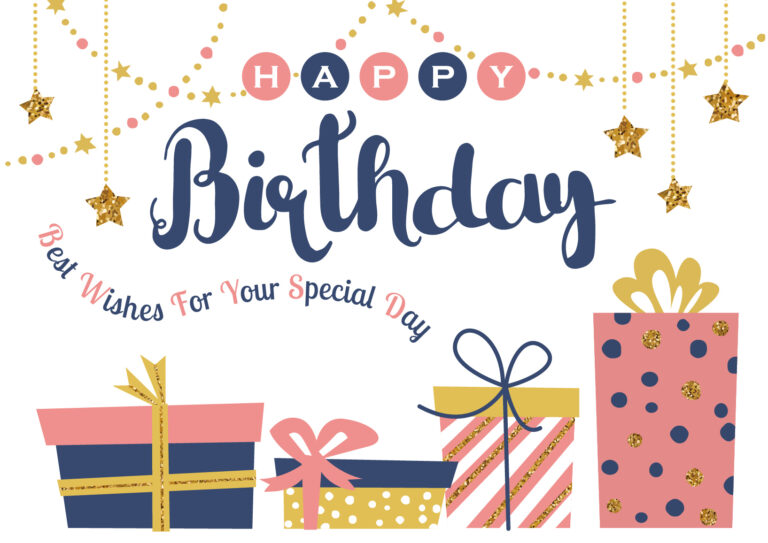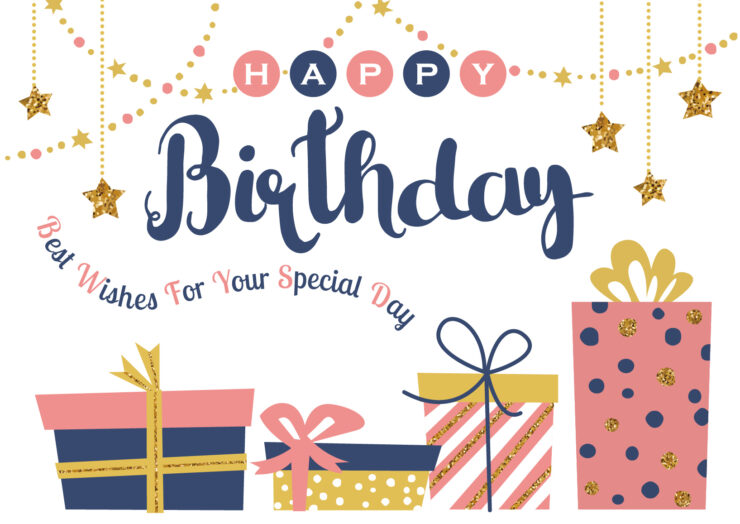 11. Wishing you, my beautiful daughter, a birthday that is special as you are. I am so very thankful that you are part of my life and family. I hope you enjoy your day.
12. May your day be filled with sunshine and a smile… Laughter and love!
13. Happy birthday beautiful girl! May God's presence always be with you and be a compass to your life. Enjoy your day, and receive overflowing blessings, sweetheart!
14. Never stop believing in your dreams! Have the courage to live the life you want! Work hard, accept challenges and build your castles…one by one…
15. Whatever you wish for, whatever you do, here's hoping your birthday is special as you!
16. May your sweet smile never fade away. I wish you a very happy and sweet birthday!
17. Have a wonderful, happy, healthy birthday now and forever!
18. May you touch dragonflies and stars, dance with fairies, and talk to the moon!
19. Every time you smile, the world looks and feels better. As you celebrate your birthday, I hope that you keep gracing the world with your angelic smile!
20. Wishing you a birthday that is bright and sunny too! Filled with love and happiness in every way for you!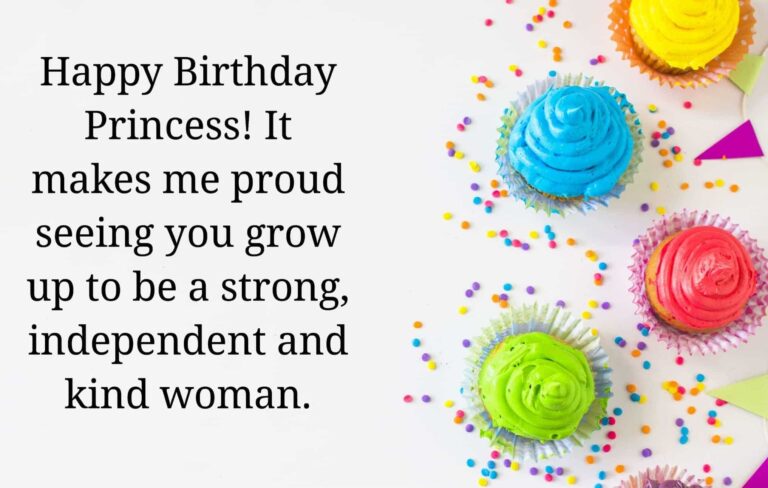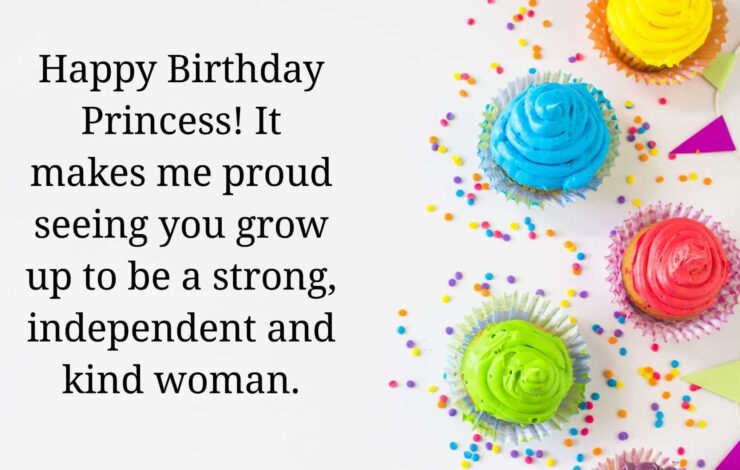 21. Sending this birthday card your way to wish you a beautiful day and thanking you, my lovely daughter, for being who you are, in every way. I hope your birthday is as terrific as you are.
22. Happy birthday! I hope you have a great day today, and the year ahead is full of many blessings.
23. I hope your special day is filled with smiles and laughter. I love you!
24. May your birthday be filled with lots of love, joy, and happiness, and may all your dreams and wishes come true!
25. Happy birthday to my amazing daughter, who always makes me proud!
26. No matter how old you are, to me, you will always be my little girl. Have a brilliant birthday!
27. Daughter, you've grown into an amazing young woman, spreading your wings and taking to the sky. I know you'll do great things, have a lovely birthday!
28. Daughter, you are loved for the little girl you were, the special woman you are now, and the wonderful daughter you always will be!
29. Dare all your dreams. Always believe in yourself. Uncover hidden talents. Go on adventures. Have fun and be happy. Treasure tiny miracles. Embrace life. Reach for the stars!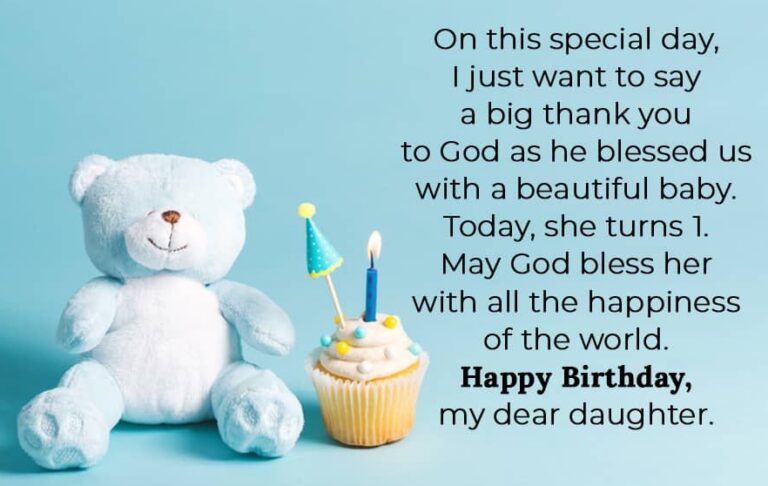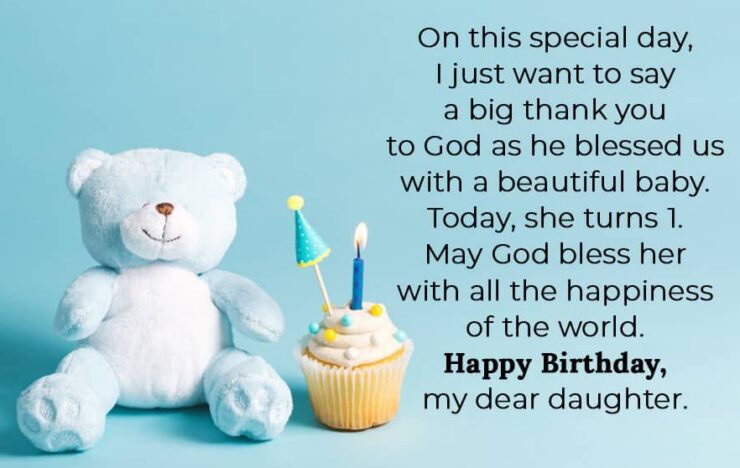 30. Daughter, you are a strong, beautiful girl who can do anything she sets her mind on. You are an amazing person, and I wish you a happy birthday!
31. A daughter may outgrow your lap, but she will never outgrow your heart. Happy birthday my lovely daughter!
32. May your day be more beautiful than a unicorn farting rainbows!
33. You are a special daughter who I love with all my heart, and I have been so proud of you right from the very start. Whatever the future holds, I just want you to know you're wished a world of happiness wherever you may go.
34. God bless you always with beauty, joy, and sunshine. God bless you always with every good thing. God bless you with his special love! Happy birthday!
35. You are amazing, brilliant, and so talented! Your life is such a gift to this world. I hope you enjoy a beautiful birthday!
36. I wish you wealth, good health, joy, and happiness on your day of days. Have a wonderful birthday, my daughter!
37. Happy birthday to my daughter, a child who stole my heart and who has kept it all these years. Don't worry about returning it; it's happy where it is!
38. When you were a child, I held you in my arms. Now that you are grown, you are held in my heart. You are more precious to me than words could ever say & wherever you go, whatever you do, I
want you to know that I'll always love you. May all your days be happy ones & may all your wishes come true!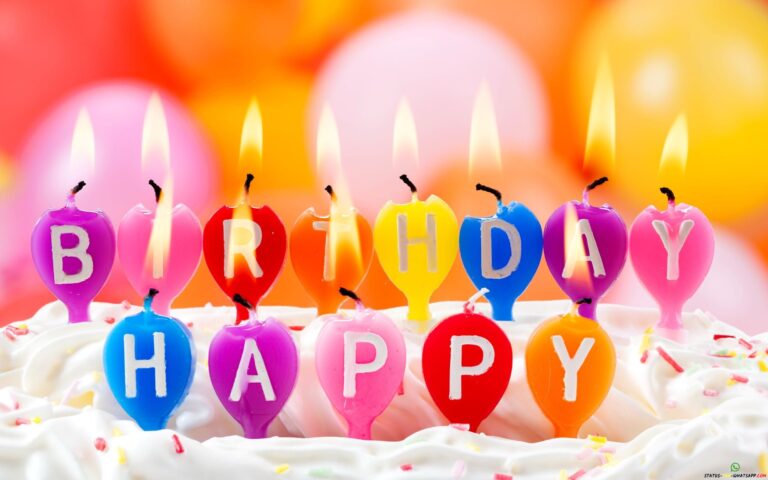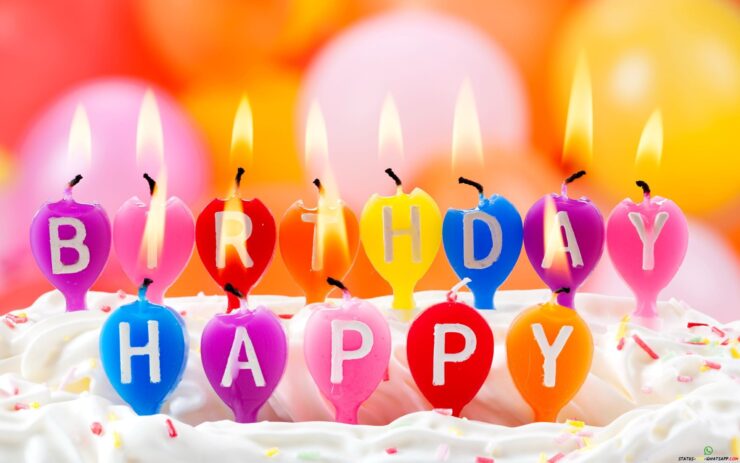 39. Sending my love and special birthday wishes to my sweet daughter on her birthday! Hoping you have an exceptional day!
40. It seems everyone knows you turned a year older except me. In my eyes, you are exactly the way you were when I met you the first time – stunning and gorgeous. Happy birthday.
41. Happy birthday my little cutie! You are grown up so fast! I adore you to the moon and back. May the Lord fill your path with flowers, rainbows, and never-ending love!
42. I am sending across wishes for a beautiful day to a daughter who is special in every way!
43. May you only know… The joy that makes you share. Troubles that make you thrive. Sadness that makes you care. A hope that makes you dream. Failure that makes you succeed. A success that
makes you rejoice. Friends that make you laugh. The passion that makes you live. Love that makes you love more.
44. A daughter like you deserves nothing but the best on her special day, and for all her birthday wishes to come true! You are an amazing person, and I love you very much.
45. Happy birthday to my daughter! I told her to stop growing up so fast, but as usual, she didn't listen.
46. My daughter, I wish you joy and peace, love and laughter too; All happiness life can bring in everything that you do. Your life is a beautiful gift, a blessing from above. My wish for you is simple, may you always feel loved!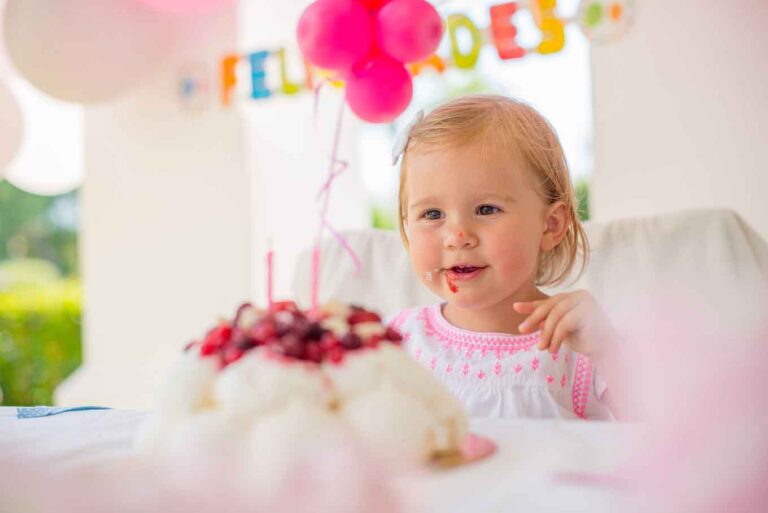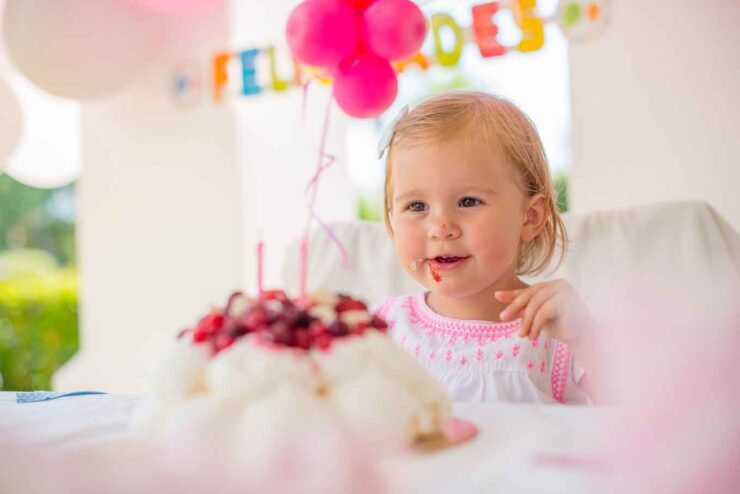 47. Before you came into my life, I never thought I could love someone so unconditionally. Happy birthday, my lovely daughter.
48. Whenever I look at you, I see a daughter who fills my heart with so much pride and admiration and who deserves to be told just how incredible she is.
49. May your birthday be bright as your smile, warm as your heart, and as sparkly as your accessories!
50. As you celebrate your birthday, warmest wishes go your way for all that makes you happy on this very special day. Have a wonderful time.
51. Every day with you is special, but today is extra special because it's your day, my sweetheart. With all my love and kisses just for you! Happy birthday!
52. My daughter, I am so thankful you came into my life. You gave me a whole new reason to live. I want you to know that my love for you will always be greater than anyone else in the world.
Happy birthday my love.
53. I wish you more God's blessings as you celebrate another year. May you live long to enjoy more years.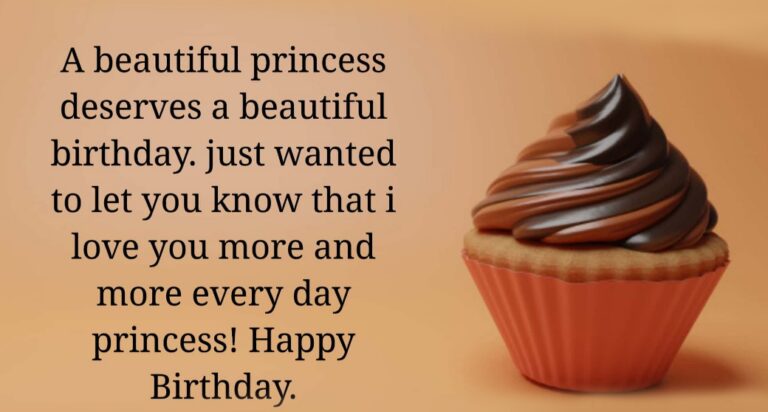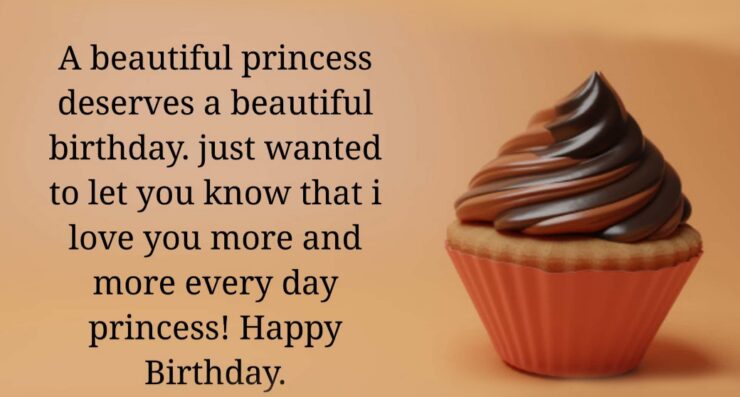 54. I am so lucky to have you as my daughter. Thank you for being the most important part of my life. I love you so much!
55. Dear daughter, I hope your day is full of sweet surprises. Being in your life is the best gift ever. Happy birthday!
56. You make me glad to be a parent. I could never ask for a better daughter. Happy birthday, sweetheart. I love you!
57. Darling daughter, here's a wish for happiness and many dreams come true, not only on your special day but always!
58. My beautiful daughter, I hope you know just how much I love you so. Nothing in this world could be as beautiful as you, to me. Chase your dreams, touch the stars. Never forget how worthy
you are. No matter how old you grow to be, if you ever need someone, you will always have me.
59. Words can't describe how thankful I am to have you as my daughter. I am so proud of you and all that you have accomplished over the years. I can't wait to see what you will achieve over the years to come. May your birthday be everything you are hoping for.
60. You are a lot like a diamond: brilliant, amazing, and flawless. You are such a treasure, not only to me but to our whole family. Happy birthday to our precious gem of a daughter.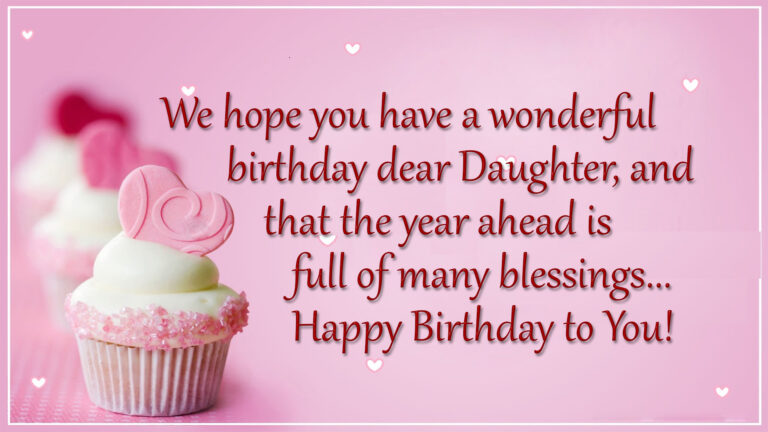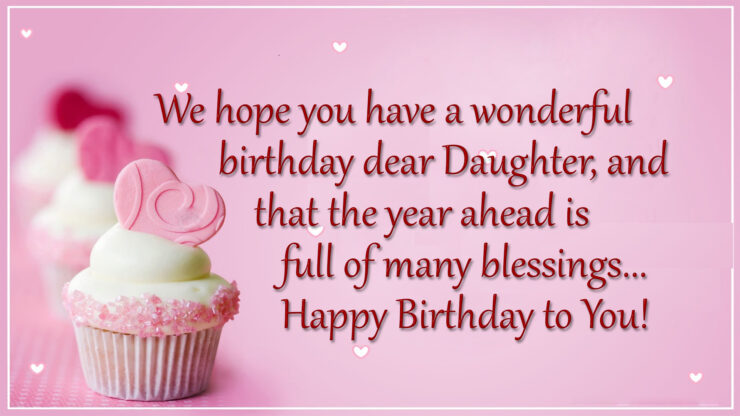 61. I wish you the brightest future and all it can bring. May every day be full of fun, joyful moments, and the most special things! Happy birthday!
62. If I could give you only one thing in this life, I would give you the ability to see yourself how I see you every single day. Your beauty, your kindness, how happy you make me, and how proud I
am of you. Perhaps then you would be able to understand just how special you are to me. Happy birthday!
63. Happy birthday to the cutest little girl! You are like sunshine, bright and cheerful, lively and glorious! May you always shine like a star!
64. You are my sunshine and my moonlight. My shooting star, shining bright. My April showers and May flowers. My glittery flakes of winter snow. My oh-so-colorful rainbow. My darling girl, you
are my world!
65. I pray that God blesses you with all the happiness in this universe. May you prosper and shine everywhere you go. Happy birthday!
66. You've been a blessing right from the start. I love you, my daughter, with all of my heart! I wish you a happy special day!
67. Diamonds shine, but daughters like you glow. Here's a loving birthday wish for the daughter who lights up our lives day after day!
68. Embrace each day. Laugh often. Smile like you mean it. Seek your own style. Think your own way. Dance. Dream. Believe in how strong you are. Trust your gut. Be bold. Be sweet. Be yourself.
Be loved! Happy birthday!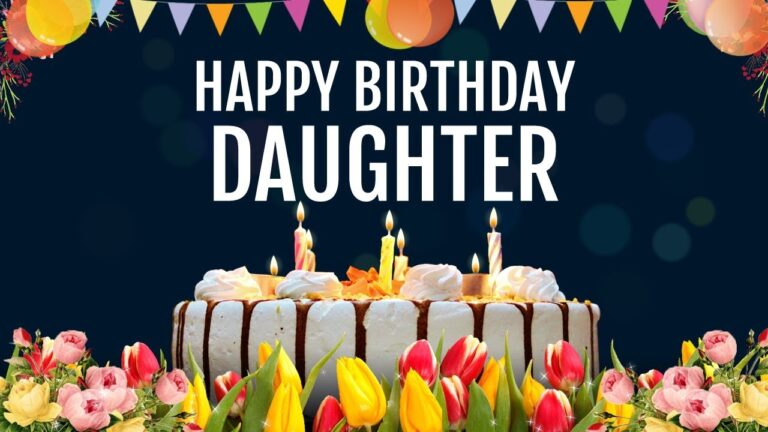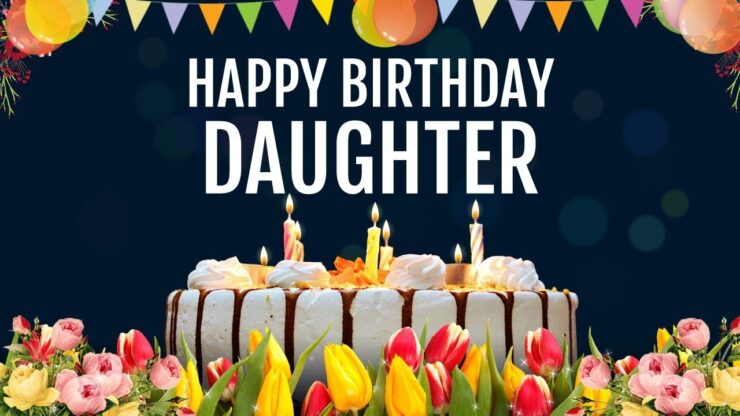 69. Dear Daughter, did you know… It takes dedication and hard work to achieve greatness but only one special daughter inspires genuine pride. Happy birthday!
70. Sending lots of love and happiness your way to help celebrate this very special day. I love you with all my heart and always will. Have a great birthday, sweetheart!
71. You are braver than you believe, stronger than you seem, smarter than you think, loved more than you know. Happy birthday!
72. Daughter, you have always been my princess, the ruler of my heart. No one will ever be as precious to me as you are. Happy birthday my dear!
73. With each birthday that passes, you amaze me more and more. You have turned out to be such an intelligent, fun, and caring person who has so much going for them in life. I'm excited to see
what the future holds for you. Have a wonderful birthday!
74. Today we are remembering how small you were and rejoicing how in all that you have grown to be. Happy birthday to our beautiful daughter. May you continue to pursue all that you dream and desire!
75. You have always made us very proud, and for that, we are forever grateful. Best birthday to you.
76. You might think this card is late, but somewhere around the world, it's still your birthday. Happy birthday, daughter!
77. You are such a positive and loving person, daughter. You must have gotten that from your mother! Just kidding, but please know that I am so delighted to have such a magnificent daughter.
78. The year you start lying about your age is finally arrived! Happy birthday, daughter!
79. I held you first, I loved you first, and my heart will always be tied to yours! Have a lovely birthday!
80. Happy birthday to our beautiful girl! Love Mom and Dad!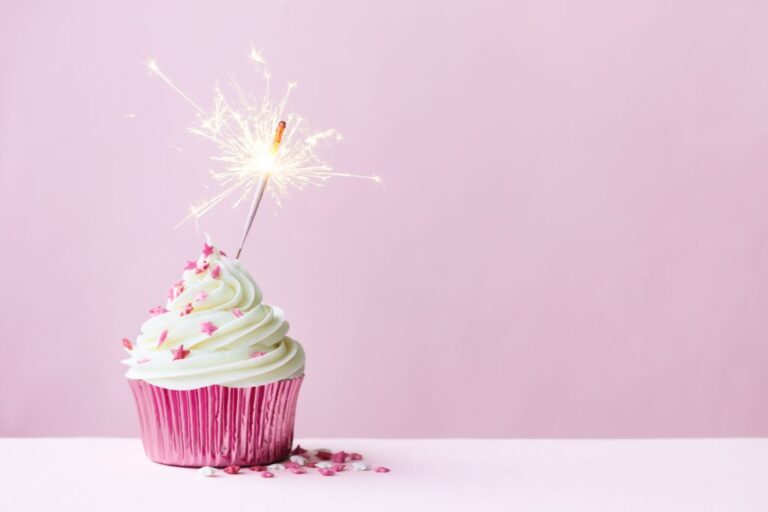 FAQ
What are the best wishes I can put on a birthday card?
There are many beautiful wishes you can go for. Most common wish for good health, happiness, and prosperity.
What is the best way to wish a happy birthday to a daughter?
The best way is through birthday cards. You can also write your wishes on a birthday cake or piece of paper that comes with a gift.
How to express love to your daughter for a birthday?
The best way is through handwritten messages on birthday cards or paper.