Torn between Aquaphor and A&D? Don't worry; we are here to save the day. Just like all the other parents, you might also find it difficult to choose a suitable healing medicine for your newborn baby. Diaper dampness is associated with excessive rashes on the babies' skin and can lead to discomfort and irritation.
Thus, the use of a suitable lotion becomes necessary that can keep the skin hydrated throughout the day.
Both Aquaphor and A&D are highly popular among consumers because of their long-lasting nature, excessive hydration, petroleum-based production, remarkable healing abilities, and skin-friendliness.
However, Aquaphor vs. A&D, which among the both is better, still remains an unanswerable question. But not anymore, as we are here with a detailed comparison between both for your guidance. So, keep reading the article for more information in this regard.
Aquaphor vs. A&D: A Detailed Comparison
1. Aquaphor Baby Healing Ointment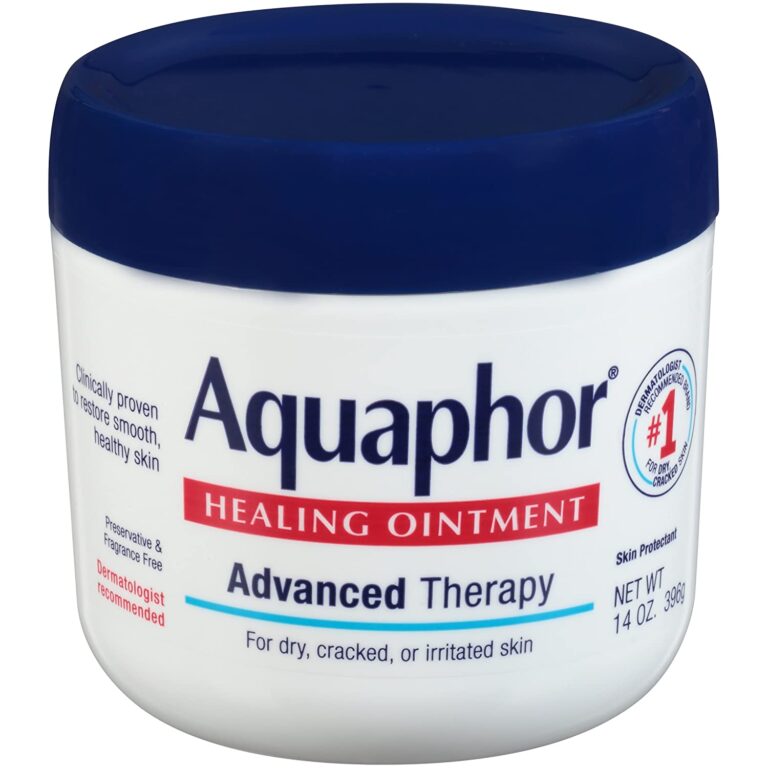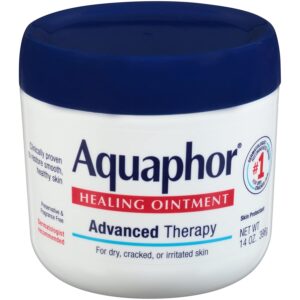 Aquaphor baby healing ointment is highly preferred by a wide variety of users because of its soothing nature and remarkable effects. The ointment is specifically designed for newborns that often get diaper rashes and might find it difficult to move around because of this. In addition to this, the petroleum-based nature of the product further improves its performance by introducing a protective layer around the newborn baby's skin to prevent itching and irritation while sitting and sleeping.
This is especially useful in the case of wet diapers when the skin becomes prone to rashes and itching. We also appreciate the exceptional consistency of the product, which makes it extremely easier to apply and does not feel hard during application. Similarly, in case of any problem, you can easily wipe it off using a soft fabric to keep your child's skin free from irritation. We assure you will not find any issue while using this ointment.
The reason for this is the use of skin-sensitive materials that are beneficial to newborn skin and will not cause any side effects or additional problems even after long-time application. The majority of the users also prefer the absence of fragrance from the healing cream. The scented products can cause problems especially when being used on babies' skin. Thus, the absence of fragrance acts in favor of the cream and makes it an ultimate choice for a wide variety of consumers.
Apart from these above-mentioned benefits, the ointment can also be used by teenagers and adults and performs exceptionally well against skin cracks and eczema caused by excessive dryness. We assure after continuous application, you will feel a clear difference before and after application and will achieve soft and smooth skin. Moreover, we also observe that it is long-lasting in nature and will remain on your skin for a long time after a single application.
Another advantage of this Aquaphor product is its availability in a large amount which relieves you from the concerns of purchasing it again and again. You can use it without worrying about running out of the healing cream after each month. Similarly, we also suggest using it if your baby is suffering from chapped skin because of seasonal change or regular drooling, which is a common issue for most newborns. It will not only keep the child's skin hydrated but will also feel soft on the skin throughout the day.
2. A&D Original Diaper Rash Ointment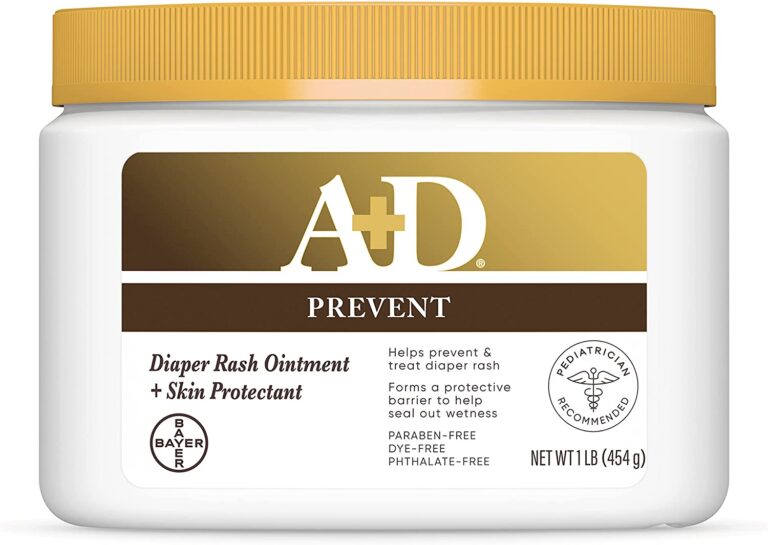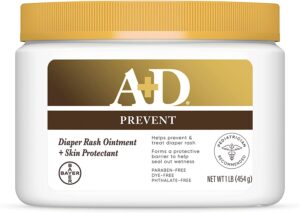 A&D original diaper rash ointment is our go-to choice on a daily basis because of its light texture and smooth finish, which feels comfortable and soothing. We highly suggest using it if your child is suffering from severe rashes or cracked skin. Most often, diaper rashes are caused if the diaper is kept wet for a long time and the skin is not properly exposed to air for drying.
Sometimes the rashes might also lead to serious infections, which can be harmful to your child. Thus, it is important to treat these issues as early as possible. The highlighting attribute of the A&D healing cream is the inclusion of petrolatum and lanolin that combine together to create a protective layer over the baby's skin and protect them from getting rashes even after wearing her diaper throughout the day.
It also displays remarkable healing abilities in case of old rashes and prevents irritation and itching in the process. Thus, if your child finds it difficult to sit or sleep because of excessive rashes, we suggest trying this option for the best results. The ointment acts as a protective barrier between the child's skin and the wet surface, which might lead to further itching leading to more severe results.
Furthermore, the product comes in the form of a tube instead of a jar and is relatively easier to apply as compared to other related ointments available in the market. This also eliminates the need for an applicator and makes it a suitable option for a wide variety of parents that lack experience in this regard. Furthermore, this type of packaging also reduces the chance of aggravating rashes by preventing infection and other serious issues.
Besides this, this healing ointment is also beneficial for chapped lips, and those suffering from eczema can apply it on a daily basis to achieve soft and smooth skin throughout the day. The baby-friendly ingredients used in manufacturing the A&D cream are not characterized by any skin irritation or damage and are suitable for use on the skin of newborn babies. However, on the downside, the product contains fragrances that might be the concern of some users. It is also available in a limited quantity and is suitable for short-term use.
Aquaphor vs. A&D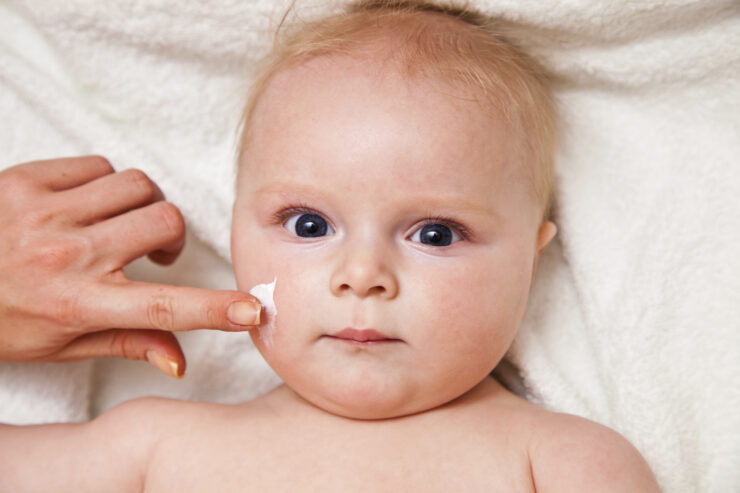 Healing Abilities
Both Aquaphor and A&D healing creams are suitable for babies and will not cause any harm or side effects even after continuous use. In addition to this, both creams are neck to neck with each other in terms of smoothness and hydration. However, the latter takes the lead when it comes to protection as the petrolatum and lanolin combination offers an extra layer of protection against dampness.
Thereby preventing the skin from developing additional rashes after continuous use. Another strong attribute of both these materials is the use of skin-friendly ingredients which feel soft on the skin and can be used by those suffering from eczema and chapped skin due to excessive dryness. We assure you will not face any performance issues after using these ointments in the long term.
Fragrance
If you are one of those that prefer unscented healing creams, Aquaphor is our ultimate recommendation to you. The product does not contain any fragrance and is suitable for baby's skin that is extremely soft and sensitive to compounds that are introduced into the cream for enhancing fragrance.
Contrary to this, the A&D contains fragrances that are included during the manufacturing process and might not be suitable for all types of users. The scented creams are not suitable for use on the face especially. So if you are looking for an ointment to cure chapped lips, we highly suggest going for the former.
Quantity
Next up on the list is the quantity. When compared on the basis of the amount that both these products offer, the Aquaphor definitely takes the lead because of its large jar size and sufficient amount, which relieves you from the concerns of purchasing it time and again. Available in the 14 oz jars, it leaves its A & D counterpart far behind, which only contains 1.5 oz of the healing cream.
However, along with the benefits, there are some problems also associated with a large amount of the rash cream. The most common among which include expiration. Due to the huge amount, it might expire before you have used it completely, and you might have to repurchase it. Thus, we highly suggest carefully looking at the shelf life of the product before purchasing it to relieve yourself of future issues.
Design and Application
In terms of ensign and application, the A&D original diaper rash ointment takes the crown because of its thoughtful design and hassle-free application. It is highly recommended for all those that lack prior experience in this regard and want to invest in a cream that is relatively easier to apply. The tube-based design with a nozzle also reduces the chances of infection and irritation during application and improves its overall performance.
On the other hand, the Aquaphor is available in the form of a jar and requires an applicator or application. The reason for its jar base design is its large quantity which can not be included in a tube. Due to this, some parents might find it difficult to apply, especially in the absence of an applicator, and might increase the chance of an infection or aggravation of the arches in case of negligence.
Frequently Asked Questions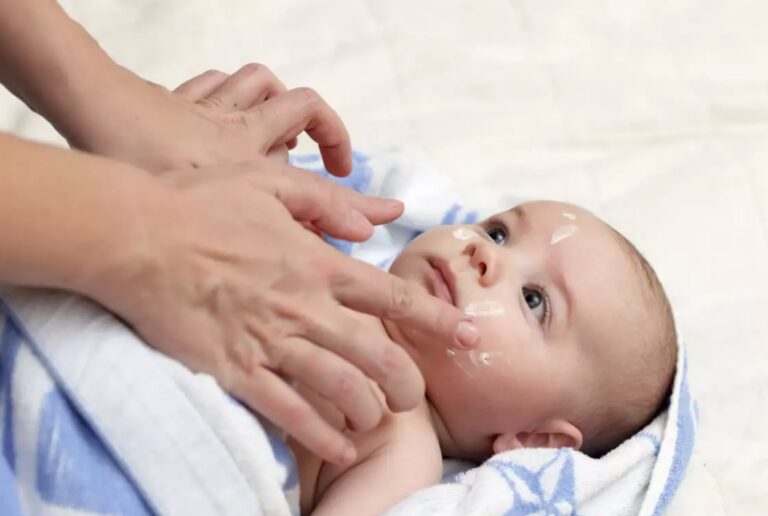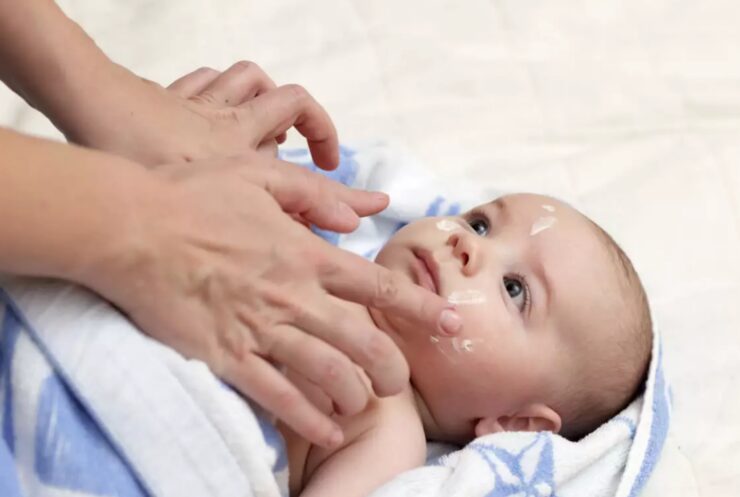 Where should you not use Aquaphor?
The Aquaphor is a high-quality product designed especially for skin rashes, eczema, chapped skin, and other exterior skin issues often caused as a result of dryness or extreme dampness. We strongly discourage using this on deep skin wounds, animal bites, burns, and other injuries that might expose the interior surface of your skin to the cream. The Aquaphor is only manufactured for superficial wounds and must never be used to heal serious injuries.
Why is A&D bad for tattoos?
A&D can be used for healing tattoos; however, it has a downfall in this regard. The cream does not contain any antibacterial properties and might not offer any protection against bacterial infections. This can expose you to serious infection if your wound is not healed properly and can cause serious health concerns. For tattoos, we highly suggest going for ointments that are specifically designed for this purpose and contain antibacterial properties.
Can adults use A&D ointment?
Yes, as mentioned previously in the article, adults can use the A&D ointment for dry skin and chapped lips and eczema often caused by excessive dryness. Its continuous use can help you achieve smooth and soft skin and can improve your overall dry skin. However, we only suggest using it for exterior skin cracking and related issues, and it is not recommended for deep wounds and severe burns. For those issues, you should consult your doctor and use the prescribed products accordingly.
Is Aquaphor the same as Vaseline?
Both Aquaphor and Vaseline belong to the category of petroleum-jelly-based lotions that are suitable for dry skin as they possess remarkable hydration abilities. In addition to this, both moisturizers are suitable for newborn babies that possess sensitive and soft skin, which is not suitable for harsh chemical-based lotions. The petrolatum used in the Aquaphor Healing Ointment acts as a protective barrier between skin and diaper dampness and offers a comfortable sitting experience throughout the day.
Wrapping Up
Babies' skin is extremely sensitive to diapers and might be prone to rashes due to excessive dampness. Thus, the selection of a proper healing lotion becomes necessary and shall never be neglected in any regard. There are a wide variety of healing creams available in the market.
However, choosing a suitable option is highly challenging, especially if you have never purchased any related product before. Consumers often find themselves stuck between choosing Aquaphor Healing Ointment and A&D Original Diaper Rash Ointment.
Both options are equally efficient when it comes to healing abilities and skin hydration. However, the former takes the lead in terms of quantity and absence of fragrance. But, it lags behind the A&D in terms of design and hassle-free application. Thus, the choice of a suitable option becomes highly dependent on individual preferences. So, if you are not bothered by the complex application procedure and are searching for an unscented product, Aquaphor healing ointment is our ultimate recommendation.
Check out some other picks from Amazon also: