What happens when your breast pump is now used and ready to throw or give away?
Some women may want to stop using the breast pump for personal reasons or since their little ones have stopped consuming breastmilk.
So if you're wondering what to do with used breast pump, then read on.
When Should You Throw Your Breast Pump?
The obvious answer on when to throw your breast pump would be once it's deemed unusable or it now looks old and worn out.
But like what I mentioned, there are several reasons as to why mothers would want to stop using the breast pump and either move on to a new one or go another route.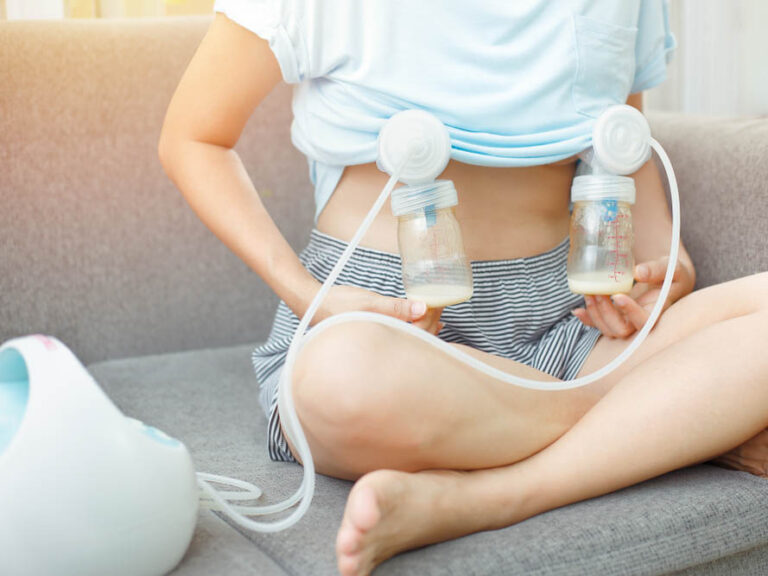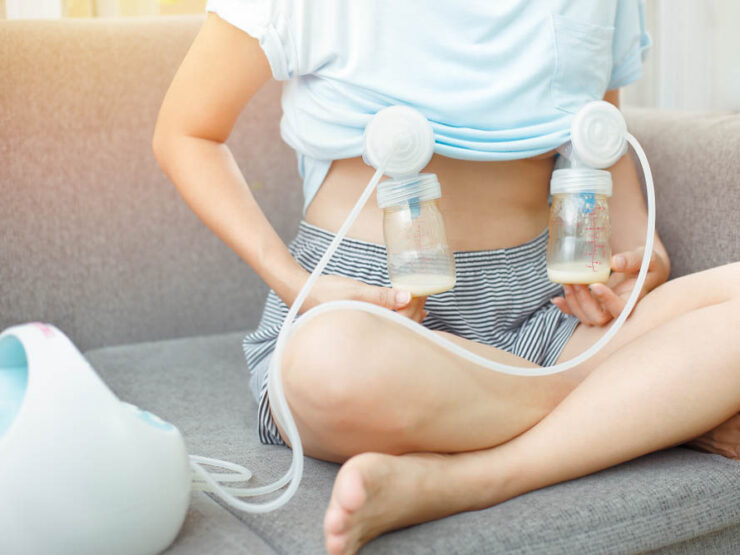 We'll be talking about what you can do with a used pump in this article (you can check out my next post on what to do with an old breast pump if you own one that doesn't work anymore!).
Some mothers would like to throw a used, yet working, breast pump if ever they have changed their minds about pumping milk, porting to breastfeed their child.
Other times, mothers have now started to feed their children solids, slowly moving away from using breastmilk and weaning it off.
One common reason why mothers would like to throw away their used breast pumps is that of the poor suction function that makes them want to move to another brand rather than waste effort having the pump repaired.
Whatever the reason may be, you can find ways to NOT put the working breast pump to waste, and I'll be talking about that in the next section.
What To Do With Used Breast Pump
It is necessary to throw your breast pump when it's old and unusable, but what about if it still performs well? Here are the things you can do with your used breast pump instead of throwing it or leaving it in the dust!
1. Recycle Programs
This is an awesome and the best way to utilize your old pump. There are recycling programs for breast pumps created by Medela, so you are able to ship your used pump back to the company.
Medela will then break down your pump, recycling and using the components of the pump correctly to create new hospital-grade breast pumps.
These pumps will then be donated to charities where mothers will be able to use breast pumps and ease the family's transition of caring for their baby. And no, the pumps you donated will not be reused or sold. They will be recycled and put to better use.
Hygeia also has their own pump recycling program, where they can refurbish the pump to donate to a mom who needs it, or recycle it if it isn't repairable or can't be refurbished. They also use the recycled pump parts to service other customers' pumps appropriately.
You can contact your pump's manufacturer to see if you are able to recycle your pump. If not, you can also take it to a facility who will be able to recycle the pump's components.
Here are ways you can recycle your breast pump:
2. Sell the Breast Pump
Breast pumps cost money, and I'm sure you won't want to put the expenses to waste. If your pump is still in good working condition, then you can sell it to someone who needs it, for a cheaper price.
But make sure that the pump has a closed system, which has a barrier to stop the milk or moisture going to the pump's motor. But do make sure that the pump is in good condition and usable before selling it, as well with an affordable and reasonable price.
You can opt to sell the pump online or around your local area, where a mother may be in need. But do make sure that you notify the buyer about how long you have been using it.
The drawback to selling the pump is that the motor may be weaker than it was before, which would affect the suction. You can have it tested before selling it, as lactation consultants can check the suction for free to assure that it's in working condition.
3. Donating the Breast Pump
If your pump is in good condition (according to what I mentioned above regarding selling your breast pump) and you have no time to sell it, then you can quickly declutter your home from the used breast pump by donating it to someone who needs it, may it be a family member, friend, or an organization that focuses on new mothers who need tools and equipment for caring for their babies.
But donating it to an organization may be a bit difficult, so you can opt to reach out to mothers in the community.
4. Throwing It Away
This is the last resort, only if your pump has very poor suction and you have no time to recycle or give it away.
Instead of letting it stay in your storage room forever, you can declutter the baby tools you won't need and properly dispose of it in the trash.
But of course, I would recommend that you try the first three methods first so you won't be putting your pump to waste, as there are people who need it, too.
In Conclusion
Did you stop using your breast pump but it still works well? If you're wondering about what to do with used pump, then you can follow any of these tips. That way, you won't be wasting your breast pump to those who are in need. Plus, recycling is good for the environment and saves you the hassle of throwing it ours properly.
I hope that this article on what to do with used breast pump helped you become more knowledgeable on utilizing your pump. So don't wait any longer! Don't leave your breast pump lying around or throw it away so quickly. Follow these tips on what to do with breast pump today.
If you have any questions or would like to share your tips and experiences with using a breast pump, then comment down below. I would love to hear what you have to think.