Kids love to play and spend their time in the water, especially during summer, to beat the unavoidable heat. They are at that particular age with lots of energy, freedom, and exploration as the main factors making them happy and active.
If your young one wishes to have a good time playing in the water, water games are an excellent solution to spend time together with others and to have never-ending fun. Also, it is a great time to make them aware of the benefits of spending time in the water with the required safety measures. Find on this site more information about swimming and swimming pools, along with acquiring excellent swimming lessons for kids.
Read on further for exciting and interesting water games for your kids to play and eventually build their confidence in the pool.
Water Games For Your Little Ones To Spend Time In Water And To Build Confidence In The Pool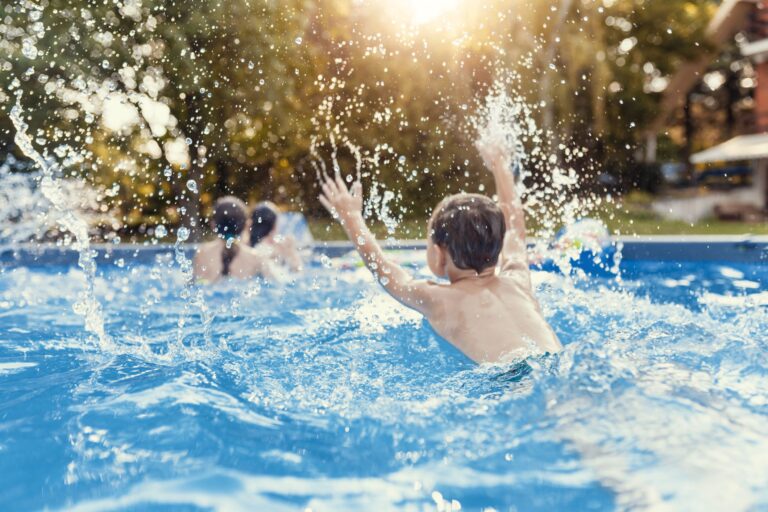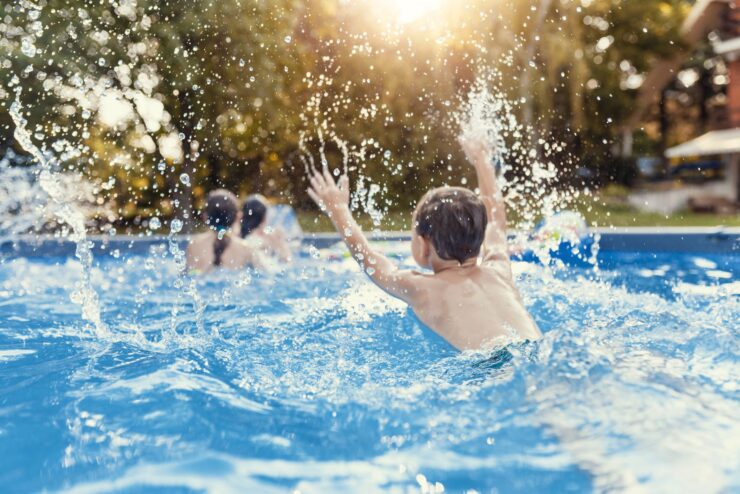 Whether going to a nearby pool or spending time in your house in a bathtub, you can make your kids spend their time playing with water. The main factor is to be confident when they go for swimming lessons and have to be in the pool more often.
The following are some fun games you can include in their holidays for them to build confidence in the water and to spend more time in the swimming pool during lessons easily.
Balloons In Water For The Excitement
Kids love balloons, no doubt about that. They can go crazy playing with them, so why not add them to the small pool in your backyard for more excitement?
Try getting water balloons of two colors and some foam in a small pool. You can divide the kids into teams and assign one shade of a water balloon to each group. Both teams must get as many balloons as possible in their designated color.
Adding foam can make it further fun, and kids love bubbles. Set a timer for 30 seconds to one minute, and the team who collected more, as you guessed, is the winner.
Frozen Toe With Ice Cubes
This is a little hard to play but, at the same time, equally fun and the best way to build confidence in your young ones. For this, fill the kiddie pool with water and give two kids two buckets each. Now fill the pool with a big pile of ice cubes. Give them one minute to collect the ice cubes and fill their buckets.
However, they can only use their legs to collect it and not their hands. This will make it fun and is a great way to spend time in the water, especially during summer.
Escape The Water Splash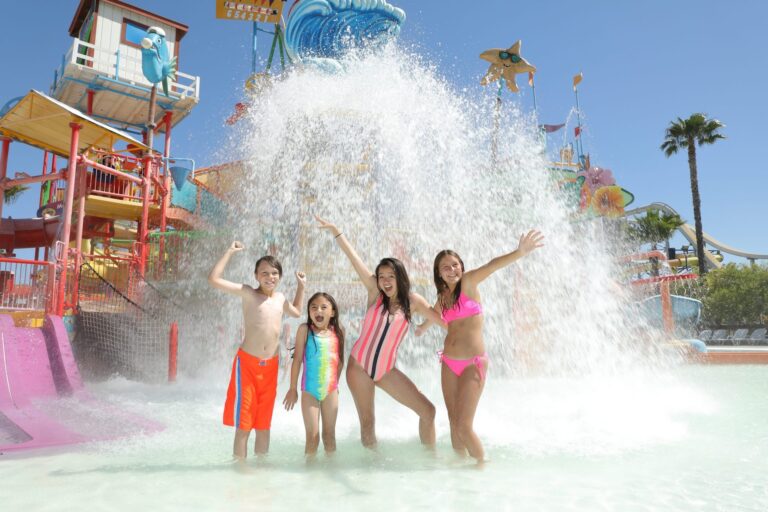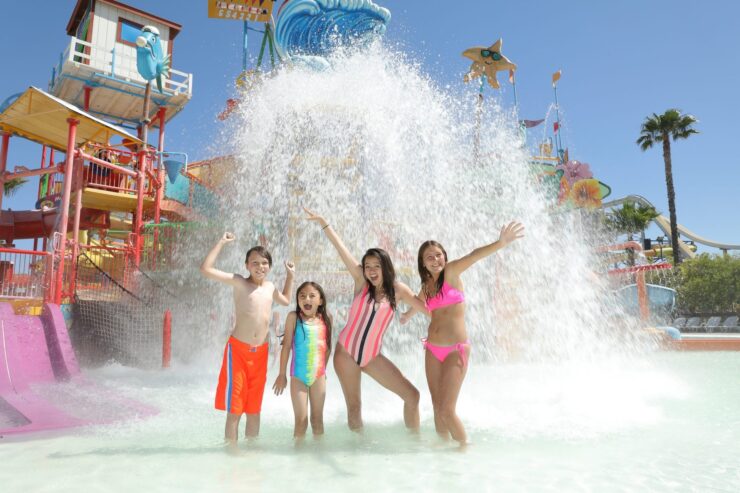 This game is simple and only needs a bucket full of water. It is an alternate version of the classic duck-goose game. Similar to a tag game, make the kids sit in a circle. And one player will call and tap each person and say Duck.
When they tap and say Goose to someone, they drench them with a bucket full of water. Then the drenched person should run and catch the player before they go back to their seat. If they fail, they will have to do the tapping and say Duck and Goose next and continue the game.
Catching Balls In The Pool
This is a fantastic water game for kids who love spending time in swimming pools. The main items needed are beach balls and a swimming costume for your little one. After dividing the kids into teams, make them swim from one end to the other.
Spread all the balls in the pool, and when they reach near the balls, they have to push them with their nose and not their head. If they touch the head, send them back to the start. Likewise, make each team member do this until you get a final winner. This game is efficient and allows the kids to swim while having fun. Therefore, plus points for this game.
Beach Balls And Hoops In The Pool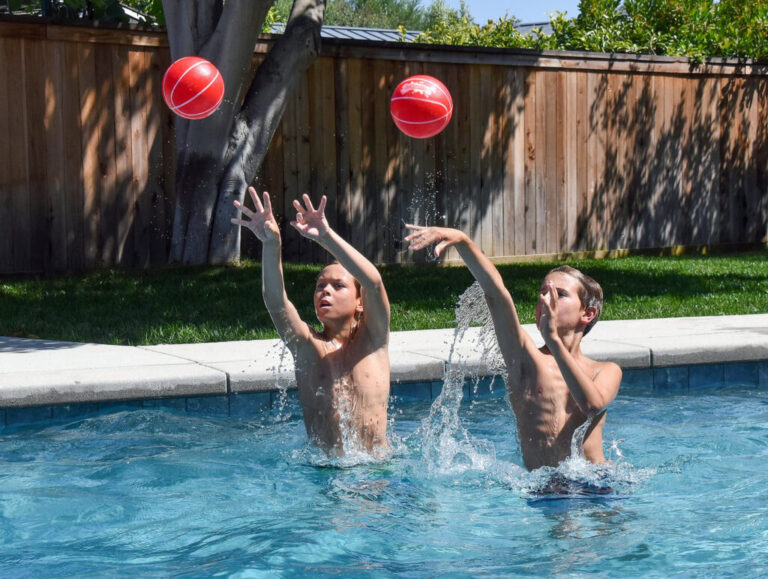 With some beach balls and a big basketball hoop, this is a game to have a wonderful time in the pool. Give two basketball hoops to each team and make them throw balls to the hoops on the opposite side. Assign specific points and a timer for each goal and play until the first round finishes to get the winner out of both teams.
This will allow the kids to spend more time in the pool and slowly build their confidence by making water motions and movements. It is also great for physical activities with lots of fun.
Why Are Water Games Important For The Kids?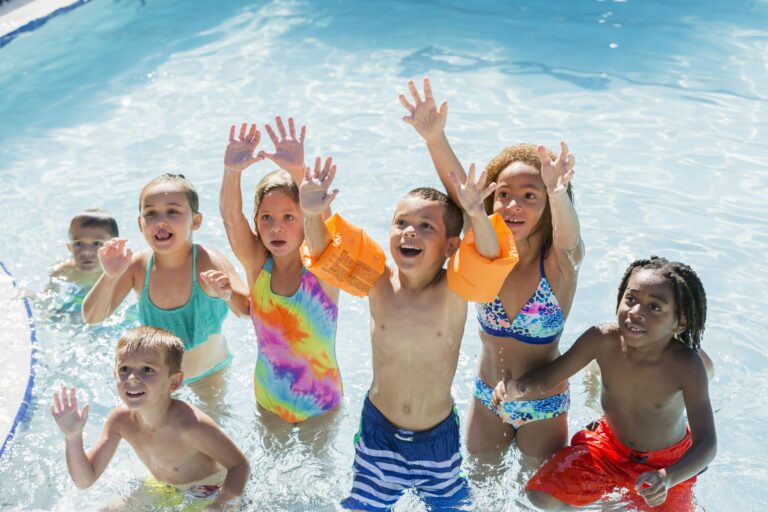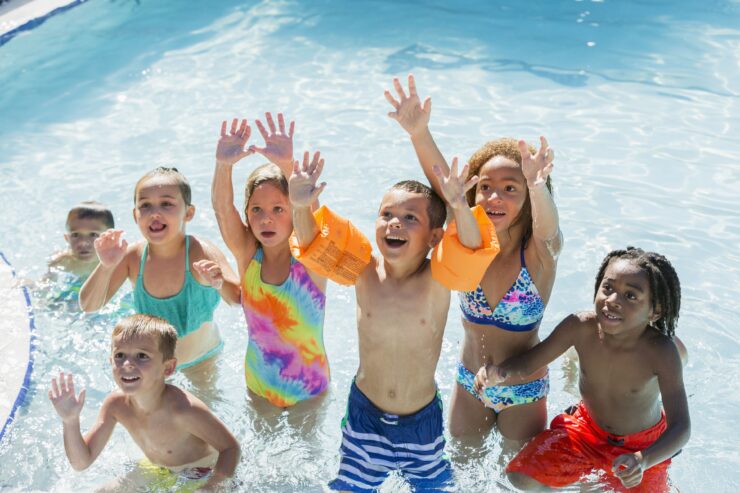 Splashing and moving around the pool is an excellent technique for your kids to gain strength and balance. Moreover, playing in water allows kids to not fall and scratch their hands and legs with wounds. Therefore, these games will make them more active and have physical movements while learning a new game and the skills needed for it.
Water games help to build coordination and muscle strength. In addition, playing with other kids is an excellent opportunity for your kids to develop interaction and communication skills. It is an age when kids learn and grasp certain qualities, and through these games, they can build their communication and feel free to interact with others.
Kids love exploring and learning new things. So, what else is a better way than making them play games in the water while building all the different skills they can get through it?
Conclusion
To conclude, exciting water games benefit young children in many ways. Be it any season, spending time in the pool is always fun. This is also a way to build confidence and strength in your kids while making them learn how to swim effortlessly. Try the games mentioned in this post and have a great time with your little ones.